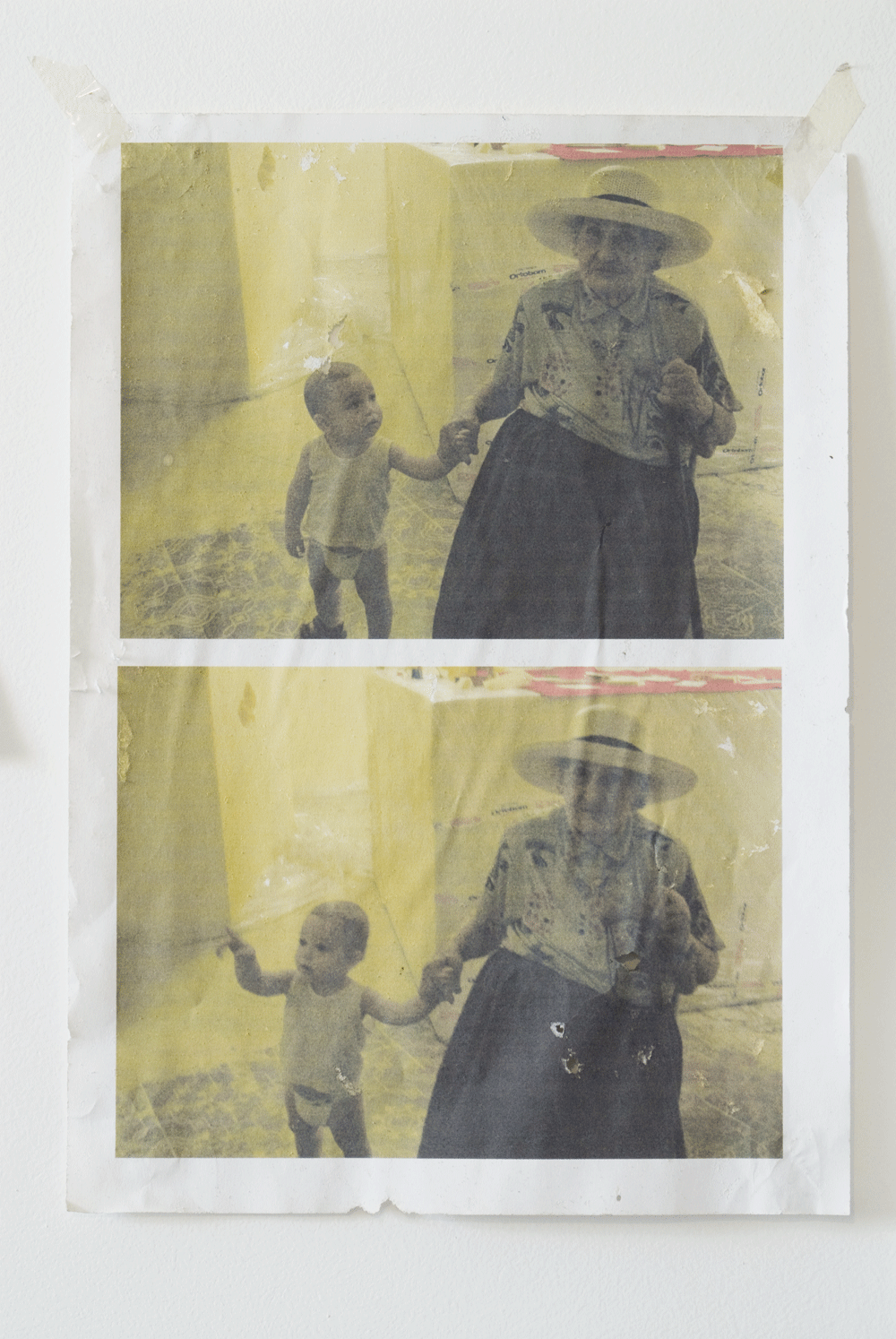 What is art for?
To take us out of our time and then put us back in it!
What images keep you company in the space where you work?
A pre-Colombian sculpture and a poster of Buddhist cosmology; some small sculptures by Franklin Cassaro and an assemblage by Cabelo; a pack of binder clips made in China and a picture of my grandmother, Lia, when she was 90, with Lito, my kid, when he was one-and-a-half; some pictures of Kenrokuen garden in Kanazawa, Japan; a reproduction of a diagram of a mature flower and its organs; a photograph taken deep inside an eye and some other pictures of eyes; an image of credit cards on the tiled wall of a popular restaurant; some Asterix figurines and a reproduction of the Willendorf Venus (c. 23,000 bc); a photographic sequence by Marcio Botner and some painted leaves by Laura Lima; a few percussion instruments, a clay pig, a wooden boat and a stuffed velvet ant; a hurling ball and a wooden ball covered in drawings by Carlos Bevilacqua and a poster of his exhibition in Japan; a plastic crocodile, some frogs and a lot of other things, including books and papers.
If you could live with only one piece of art what would it be?
A 'Kiss' by Constantin Brancusi.
What was the first piece of art that really mattered to you?
There are many but I'll say the sculpture Torsione (Twist, 1968) by Giovanni Anselmo.

What is your favourite title of an art work?
A Casa é o Corpo (The House is the Body, 1968–9) by Lygia Clark and Hélio Oiticica's Parangolés (Capes). I also like Eureka/Blindhotland (1970–5) by Cildo Meireles. There are so many good titles! But right now I'm enjoying TH:2058 (2008) by Dominique Gonzalez-Foerster.
What do you wish you knew?
How to breath underwater! (When I was a child I had a recurring dream that I could.) It would also make me very happy if I was able to see the Xapirípë spirits dance! I wish, though, that I knew how to behave; how to feel simple and comfortable in social situations; how to say the right things at the right moment – that would be good!
What should stay the same?
The colour of the sun.
What could you imagine doing if you didn't do what you do?
It would be nice to sail around the world. But there are so many books to read – I don't know!
What music are you listening to? I love to listen to silence, it's so rich; so full of noise and poetry. Sometimes I record it. In terms of music, I like samba, soul, Fela Kuti – anything that touches my hips and then my arms.
What are you reading? 
Right now, Macacos (Monkeys, 2000) by Drauzio Varella; A Oleira Ciumenta (The Jealous Potter, 1985) by Claude Lévi-Strauss; and A Inconstância da Alma Selvagem (The Inconstancy of the Wild Soul, 2002) by Eduardo B. Viveiros de Castro. I just finished re-re-re-reading Six Memos for the Next Millennium (1988) by Italo Calvino and The Book of Genesis Illustrated by R. Crumb (2009). I'm also reading some comics from the 1970s by Mauricio de Souza, Mônica Cebolinha, Orácio and Cia. They wrote very differently back then.
What do you like the look of?
The look of the wind; we feel it but we don't see it.
Ernesto Neto lives and works in Rio de Janeiro, Brazil. Earlier this year he had a solo exhibition at the Museum of Modern Art, New York, USA. A survey show of his work opens in June at the Hayward Gallery in London, UK.