Stand Out: Global Exchange at Frieze Masters 2022
The section at this year's fair is curated by Luke Syson and brings together art objects from across the ages
Returning to the fair for the second year, the  2022 Stand Out section explores the idea of 'Global Exchange'.
Once again, the section is curated by Luke Syson (Director and Marlay Curator of the Fitzwilliam Museum, University of Cambridge) who describes the makers of art objects as 'open-minded, even large-hearted, to a degree that is unusual in the arts', explaining that 'they embrace ideas, materials, designs and techniques that might have originated very far from home. In a world that today feels both more joined up and more culturally fraught than ever before, the histories of these works trace a complex and fascinating history.'
Featuring 11 galleries, highlights of Standout include:
Oscar Humphries will focus on Isamu Noguchi's relationship with Japan, featuring works he created while visiting as well as collaborations with Japanese contemporaries. Central to the presentation will be Night Rain II, a monumental sculpture by Masatoshi Izumi,as well ceramics by Noguchi, Kitaōji Rosanjin, the ceramicist with whom he lived worked in the 1950s, alongside ancient pieces from the Haniwan tradition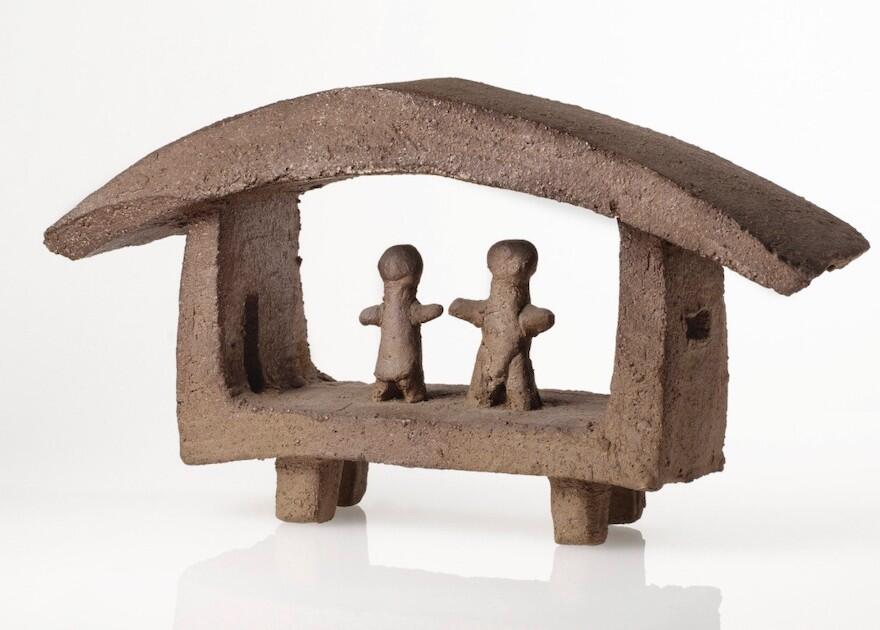 Prahlad Bubbar will show a selection of 'The Cosmic Dance' pieces, ranging from mother goddess figures of the Mauryan period (300 BC)in Northern India to a 16th-century royal canopy from Golconda in the Deccan region, amongst others
Peter Finer will bring culturally diverse examples of steel weaponry dating from antiquity through to Japan's Edo period
Raccanello & Leprince will show aselection of Renaissance-era Maiolica, featuring pieces by makers including Nicola da UrbinoandFrancesco Xanto Avelli and their followers, as well as productions of the Fontana workshop
Amir Mohtashemi will showcase works including a pair of 19th-century Indian watercolor paintings of ducks, which would have appeared within an album of 'Company School' paintings by local artists commissioned by Europeans to record the likenesses of flora and fauna 
And much more...
Stand Out Section Galleries
Prahlad Bubbar, London 
Gisèle Croës - Arts d'Extrême Orient s.a., Brussels 
Peter Finer, London
Sam Fogg, London
Oscar Graf, Paris, London 
Oscar Humphries, London 
Lullo • Pampoulides, London 
Amir Mohtashemi, London 
Raccanello & Leprince, London 
Axel Vervoordt, Antwerp
Frieze Masters will launch from October 12-16 in The Regent's Park.
TICKETS
Early bird tickets are now sold out. Limited full-price tickets have just been released. Don't miss out, book yours now.
To keep up to date on all the latest news from Frieze, sign up to our newsletter at frieze.com, and follow @friezeofficial on Instagram, Twitter and Frieze Official on Facebook. 
Main image: Tibetan Tiger Rug with Abstract Stripes, Tibet, 19th century, Wool,161 × 92 cm. Courtesy of Prahlad Bubbar