Turner Prize Controversy: This Year, It's the Sponsor, Not the Artists
Institutional incorrectness aside, the 2019 shortlist is an exciting, politically-charged collection of artists
The Turner Prize, controversial? It says something about changing attitudes to arts funding, rather than contemporary art itself, that it's the host venue's choice of sponsor not the exceptionally strong shortlist that has been causing controversy this year. After questions were asked by journalists at Wednesday's press launch, Turner Contemporary's deal with Stagecoach South East – whose parent company was founded and is chaired by anti-gay rights campaigner Brian Souter – is now officially off 'by mutual agreement'. Turner Contemporary and Tate have stressed the prize's commitment to 'the creative freedoms of the visual arts community and our wider society' while Stagecoach South East has stated it is 'absolutely committed to diversity in our company'.
It's a resounding PR clanger that makes you wonder how the decision was ever made: 'I have a great idea! The last Turner Prize was won by Charlotte Prodger, a Glasgow-based artist whose work explores queer identity and who grew up in rural Aberdeenshire. So, why don't we get sponsorship from a bus and train company whose Scottish chairman unsuccessfully campaigned to uphold Section 28 – a draconian law banning schools from 'promoting' homosexuality? Job done.' The whole embarrassing business is a stark reminder to arts organizations that, just like the artists they exhibit, they too are subject to close public scrutiny – and that lauding your support for artists who foreground 'marginalized voices' doesn't make it OK to partner with a company whose boss has a history of trying to silence such voices.
Not that any of the four shortlisted artists seem the kind to be easily cowed by reactionary moralists. In varied and compelling ways, all are concerned with unearthing narratives that are often purposely hidden or distorted. Operating in the charged arena of cultural and social politics, their art is intrinsically linked to the world around them. Whether that's Lawrence Abu Hamdan's sonic evidence gathering or Tai Shani's feminist imaginings of a post-patriarchal world, the messy, brutal, confusing reality of 21st-century life is the fuel that brings these works to life. Institutional incorrectness aside, anyone who still adheres to the tired refrain that the Turner Prize is somehow divorced from everyday life, the emperor's new clothes of the UK art world, should probably just stick their head back in the sand where it came from.
This shortlist is a genuinely exciting collection of contemporary artists and the prospect of bringing their work together for the Turner Prize exhibition in Margate this September is an intriguing one. While the 2018 show at Tate Britain was thoroughly engrossing, a solid collection of film-based works that demanded patience and attention, the breadth and diversity of these artists's practice suggest we might get something a little less rigid and a lot more performative – although no less serious in intent. It's Shani who is most defined by a kind of futuristic theatricality, her performances taking place in garishly strange 'sets'. There is, though, a certain liveness to all of the artists' work. Oscar Murillo's current exhibition 'Violent Amnesia' at Kettle's Yard, Cambridge – one of three presentations he is nominated for – is heavy on painting while showing a multidisciplinary practice full of action and drama. It is deeply social too, drawing on personal histories buffeted by external forces.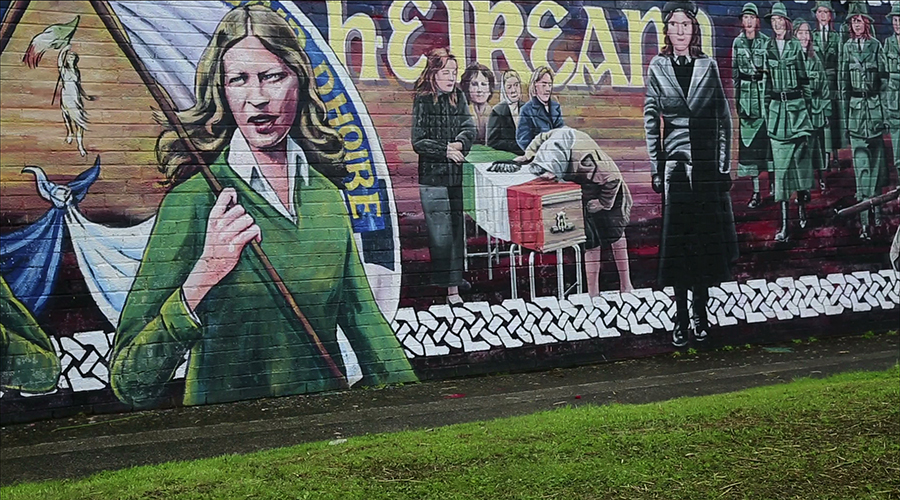 Helen Cammock shares with Abu Hamdan a steadfast, research-heavy approach; both artists use their work to fill in the gaps of distant and recent history. Abu Hamdan's 'Earwitness Theatre' at London's Chisenhale Gallery last year involved an installation of 95 objects used in legal cases to produce the sound of 'contested […] sonic evidence'. Cammock, meanwhile, has talked of the idea of 'multiple histories', of omitted or silenced voices – due to gender, race, class – and the importance of addressing this absence. Complex in its construction yet uncomplicated in its delivery, her work encompasses film, installation, song and spoken word, making connections across different historical contexts. 
This feels like a vintage year for the Turner Prize, and one unencumbered by debates around age limits – despite dropping the under-50 rule in 2017, only Cammock is within touching distance of half a century. These are artists exploring complex ideas and issues, who are able to do so in a variety of engaging ways. To borrow a wonderfully evocative phrase used by Murillo in relation to his current Kettle's Yard show, this is a shortlist that offers audiences the 'pleasure of curiosity'. Now what, in an era of misinformation and contested truth, could possibly be controversial about that?
Main image: Tai Shani, DC: Semiramis, 2018, Glasgow International, installation view. Courtesy: the artist; photograph: Keith Hunter