What All the Reviews of Steve McQueen's 'Year 3' at Tate Britain Have Got Wrong
Why are we so quick to praise mass participation?
'Steve McQueen's Year 3 project: a portrait of hope' (The Guardian). 'Steve McQueen: Year 3 review – ambitious snapshot of youth has a touch of class' (The Times). 'Steve McQueen encapsulates the future of London' (Arts & Collections). 'What a gift to make a generation' (i). 'An epic portrait of the future of London' (ArtDaily). 'Even Botticelli never managed to create a picture that quite so successfully showed its subjects having what looks like the best fun ever' (The Telegraph).
Even Botticelli, you say? I will go out on a limb and say that reviews of Steve McQueen's latest work, Year 3 (2019), have been favourable. The project saw the artist photograph more than 75,000 children from London's primary schools: a process that involved McQueen and his team visiting approximately 80 schools per week for an entire year. The resulting images, which resemble the standard faux-leather-framed class photographs that your parents were forced to purchase throughout your childhood, will hang in Tate Britain's Duveen Galleries until 3 May 2020 and will adorn 600 billboards throughout the capital until 18 November. Every day for 20 weeks, 600 schoolchildren will be brought to Tate Britain to view the project, while the institution estimates that, in total, around 17 million people will encounter the billboards before they are eventually pasted over.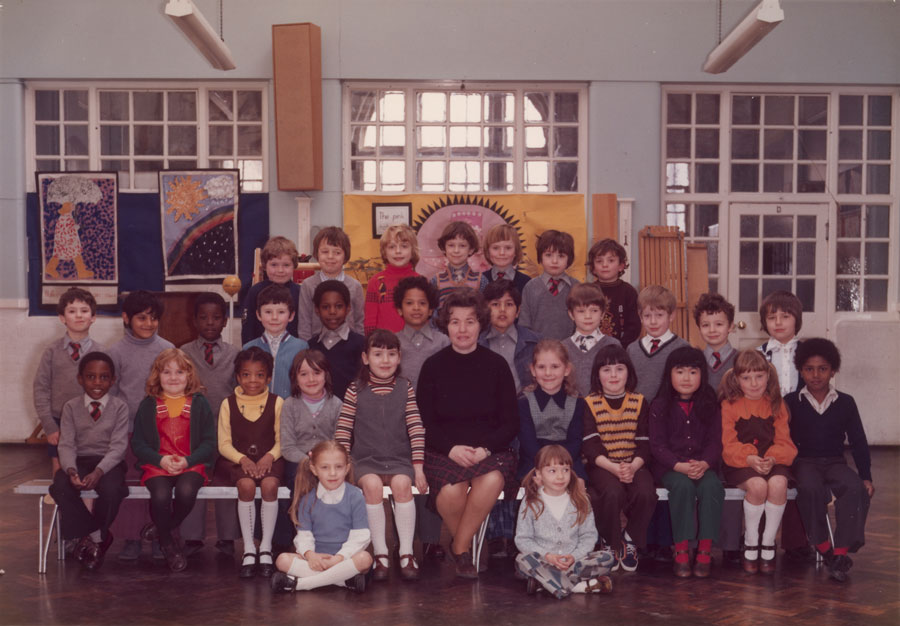 Let's get this out of the way: McQueen's intentions are good. Not only has he stated that Year 3 will not be sold (the pictures will be returned to the participating schools at the end of the exhibition), he is mounting a very visible defence of both inner-city diversity and the necessity of safeguarding an education system that, as a result of ongoing cuts to government funding, is close to disrepair. Yet, while commendable, these views are anything but radical. Moreover, although McQueen raises these topics, he does little to provoke further discussion of them. He fails to problematize them, to pressurize them, to politicize them, even. (The billboards, while charming, are devoid of any contextualizing information, meaning they are more confusing than they are compelling.) Year 3 is not quite an empty gesture, but once the Tate Britain exhibition ends, it will likely fade from memory as swiftly as the billboards will be obscured by advertisements for Rightmove, Ryanair and Sonic the Hedgehog.
Why, then, given that Year 3 amounts to little more than a sugar-sweet one-liner, has the project received such favourable – and extensive – coverage from newspapers and cultural publications alike? Because it has a 'positive message'. Because its politics are so morally just (meaning: simple) that it doesn't require a second thought. Because it manages to be impressive, from an organizational point of view, while risking nothing at all. As Claire Bishop wrote in Artificial Hells (2012) of a similar project that peddled spectacularism and community involvement: 'The reason why [Jeremy] Deller's The Battle of Orgreave (2001) has become such a locus classicus of recent participatory art therefore seems to be because it is ethically commendable [...] as well as irrefutably political.' Cultural initiatives such as these provide us with the rare opportunity to validate our increasingly shaky belief systems. Moreover, they provide us with the rare opportunity to witness contemporary art having a positive influence on society.
My concern is not the McQueens or Dellers of this world, nor is it the Suzanne Lacys, the Spencer Tunicks, the Thomas Hirschhorns, the Vanessa Beecrofts or any of the others who have wised up to the fact that the general public is far more appreciative of contemporary art that is large-scale, large-budget, large-effort. My concern is the journalists who encounter ambitious community outreach projects like Year 3 and proclaim, before said projects even open, that they will 'open a window on to our collective soul' (The Guardian, September 2018) – those who are either too keen to signal virtue or too terrified of what might happen if they do not. A cursory glance at the recent history of public art will show that projects such as these are imitative (especially when public funding is involved) and, if praise is heaped blindly, the legacy of relational aesthetics will be large-scale participatory spectacles that disappear from the public consciousness just as quickly as they arrive. The risk is that we will end up with projects that do not help communities, but use communities for acclaim, only to discard them once more. Involvement does not equate to engagement. Participation is not praxis.
In Lacy's collection Mapping the Terrain: New Genre Public Art (1995), artist and critic Suzi Gablik writes: 'With its focus on radical individualism and its mandate of keeping art separate from life, modern aesthetics circumscribed the role of the audience to that of a detached spectator-observer. Such art can never build community.' And neither can art that circumscribes its audience to the short-lived role of spectator-participant. We need a public art that is neither one nor the other: which instigates protracted collaborations with overlooked communities without reducing said communities to dispensable subjects. The legacy of Year 3 will be experiential, individual and, thus, incalculable. But that ambiguity does not excuse the project's shortcomings, nor should it prevent us from asking the simple question: is it enough?
Main image: Steve McQueen, 'Year 3' billboards at Pimlico tube station, London, 2019. Courtesy: © the artist and Tate; photograph: Theo Christeli