What To Do When You're Stuck at Home
Frieze editors and contributors suggest books, films, music and television shows to keep you busy during the Covid-19 lockdown
This page will be updated daily throughout the next 30 days, so check back here regularly. You can also follow the series on Twitter and Instagram at @frieze_magazine.
Radio Garden
When I'm stuck indoors or can't sleep, I use Radio Garden a lot. It's a site and app where you can explore the world's radio stations in real-time. You can hear what people are listening to in towns in Tierra del Fuego or on the Trans-Siberian railway, on the shores of the South China Sea or the edges of the Rub' al Khali. It's a great introduction to new music or an aid to just daydream of distant places. And a certain degree of fleeting magic and mystery comes from listening to music in other languages that, if you can resist the urge to reach for Shazam, you'll never hear again.
– Darran Anderson, Writer
Cashmere Radio
For decades, globalization taught us how to stay connected – in spirit, through words, music, through bits and bytes or written letters. While being alone with ourselves in small microcosms that are limited by the space of our flats, rooms and wifi-connections, I recommend listening to the Berlin-based experimental radio station Cashmere Radio. The monthly show Info Unltd features interviews with artists working across all mediums and its most recent episode with Hanne Lippard reminds me of the importance of listening to each other, especially during these challenging times. 
– Sonja-Maria Borstner, Editorial Trainee
Asad Raza, The Home Show, 2017
In 2015, artist Asad Raza organized an exhibition in his one-bedroom apartment in New York and invited artists and friends to contribute artworks, instructions and rituals. Unfortunately, I never saw the show but the book The Home Show (2017) is so beautifully edited – including images of Adrián Villar Rojas's installation in Raza's freezer, a recipe for dal and performative instructions by Moriah Evans – that while reading it, I felt like I was there myself. The Home Show features some brilliant pieces of writing on exhibition making, compassion and the notion of home, and I often return to it to remind myself what art can be. With closed exhibitions and people isolated in their homes right now, I believe this is the best book to practise the one thing we shouldn't unlearn these days: imagination. 
– Carina Bukuts, Assistant Editor
Andy the Furniture Maker, 1986
This is one of my all-time favourite films. It's the real-life story of a volatile but charming Essex boy who hustles his way into the poncey high-art circles of Derek Jarman and Norman Rosenthal. He moves from a small fishing port to London, where he works as a rent boy, steals cars, drinks too much, and builds spectacular furniture from reclaimed railway sleepers and disregarded fence posts. Watch it as a reminder of what good television documentaries were like, but also for the incredible soundtrack and haunting reenactments in long-gone Earl's Court gay dives.
– Sean Burns, Editorial Assistant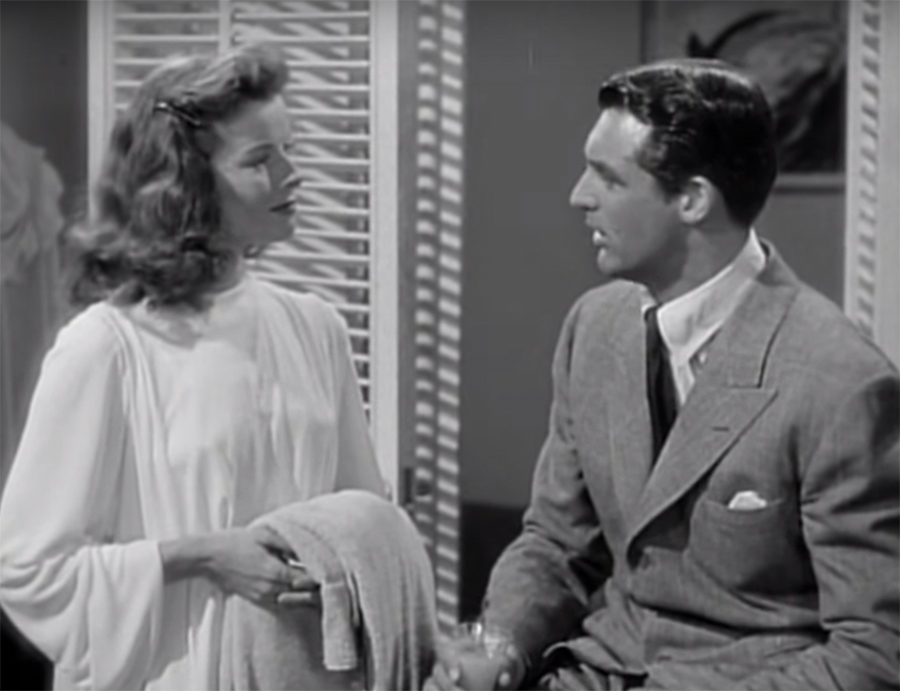 How to Dress at Home
I recommend wearing your nicest pyjamas so you can swan about at home as if you're in a Golden Age Hollywood movie rather than surviving a global pandemic. Think Katharine Hepburn's robe in The Philadelphia Story (1940) or Claudette Colbert's borrowed striped pyjama set in The Palm Beach Story (1942). At the beginning of the year I got pyjamas from Kate Barnét who uses end of the roll off-cuts to minimise waste, and I'm very thankful for it now. Comfortable slippers are also a must. One of my coping strategies is to put Astrud Gilberto on Spotify and pretend I'm at a patio party in Palm Springs circa 1963. For listening, I'd recommend the podcasts The Last Bohemians, You Must Remember This, Janina Ramirez's Art Detective, and Greg Jenner's You're Dead to Mefor an entertaining history fix. Museums and galleries around the world may be closed, but many have excellent online options. A lot of these are collated at Google Arts and Culture, so get lost traveling the world from your living room.
– Amber Butchart, Writer
Melvin Moti, No Show, 2004
How do you see art, when it's not there? By memory. Which is how I remembered the video No Show (2004) by Melvin Moti. At the 2014 Yokohama Triennale, it was accompanied by a booklet, which I have kept ever since. The work is based on a legendary story about the Hermitage, in St. Petersburg. In 1941, when the Nazis invaded Russia, all of the museum's paintings and treasures were evacuated to Sverdlovsk, in the Urals. 'Leningrad was encircled and residents cut off from the outside world for nine hundred days', writes Moti. In the spring of 1943, Pavel Gubchevsky, a young museum guide who knew the collection by heart, started to deliver 'empty frame tours' to the soldiers, by engaging their imagination: 'he told (…) the same anecdotes as he had his regular audience, and with equal enthusiasm'. In the spring of 2020, we could visit our inner 'shadow collections' with the same pleasure, I imagine.
– Barbara Casavecchia, Contributing Editor
Bedtime Reading: The Pillow Book
If I'm being honest, I haven't read that much during quarantine. My attention span doesn't suit the deep focus required and whatever's going on in the news is literally life or death. But The Pillow Book is different. Written around 1000 CE in Kyoto by a courtier named Sei Shonagon, it's a day-to-day diary of life in the empress's court at that time, told in lists and fragments, to be picked up and put down. Newly dominant Japanese Buddhism held that a cycle of history was ending around 1000, inciting an apocalyptic mood and an embrace of ephemerality. Most of what Shonagon and her friends (and frenemies) do is trade poetic barbs, observe the passing seasons, gossip about their flings, and go on light pilgrimages. It's soothing to imagine such a vastly different world. The author's reticent, snarky voice is also irresistible, reaching across the centuries. Read a bit at a time before going to bed.
Haruki Murakami's Jazz Collection
A much more contemporary Japanese author, Haruki Murakami is famous for the music pervading his novels. Someone has gone through the trouble to make a selection of his voluminous personal record collection on Spotify. Of course, as the former owner of a jazz bar, his taste is immaculate. But what I like most about this hoard is that I can open it every morning and start an album at random. I don't have to make a choice, just follow Murakami's curatorial ear. It's like a perfect radio station.
Fantastical Streaming: Hilda
For those of us whose worst problem is being stuck bored at home, escapism is the order of the day. A patriotic duty, even — we have to get our minds outside of our apartment walls. Personally, and especially right now, I don't need to be unduly stressed out about my entertainment. Which is why I find myself wanting more of the graphic novel-turned-Netflix cartoon Hilda. The plot is that Hilda is an outdoorsy girl who grows up in the woods, frolicking with semi-magical creatures and her pet fox-dog, but she has to move with her mother to the city, which has a nice Scandinavian vibe. Turns out the friendly magical monsters are in the city, too! One only has to look. The show is fantastical, visually sumptuous, and nothing bad happens. The only problem is the second season isn't out yet.
– Kyle Chayka, Writer
Jeffrey Alan Scudder, Whistlegraph
I recommend Jeffrey Alan Scudder's kid friendly live show, Whistlegraph, hosted every night on TikTok at 6pm PST. The show is about drawing and painting and applies contemporary painting theory to children's programming. My favourite segment on Whistlegraph is 'Relaxing Horror Nightmare'. You can watch his TikToks and his live show here.
– Ella Fleck, Writer
Zefyr Lisowski, Blood Box, 2019
My favourite new poetry book, Blood Box writes through Lizzie Borden's family drama. 'If it is possible to queer a murder', Chase Berggrun writes, 'Lisowski does it.' Read excerpts here. 
Samira Makhmalbaf, At Five in the Afternoon (Panj é asr), 2003
At 23, Iranian director Makhmalbaf made this film about teenage refugees at an all-girls school in Kabul who try to find out how to become president. Take the advice Nogreh receives: practise reciting your poems and speeches to nearby animals. Watch it on YouTube.
Stream Slate
When I'm allowed to leave my house, Screen Slate's newsletter of independent and repertory film screenings is my favourite thing in NYC. Now, they've pivoted to streaming. Sign up for a daily recommendation of what to watch, with a link and a short essay. 
– Diana Hamilton, Writer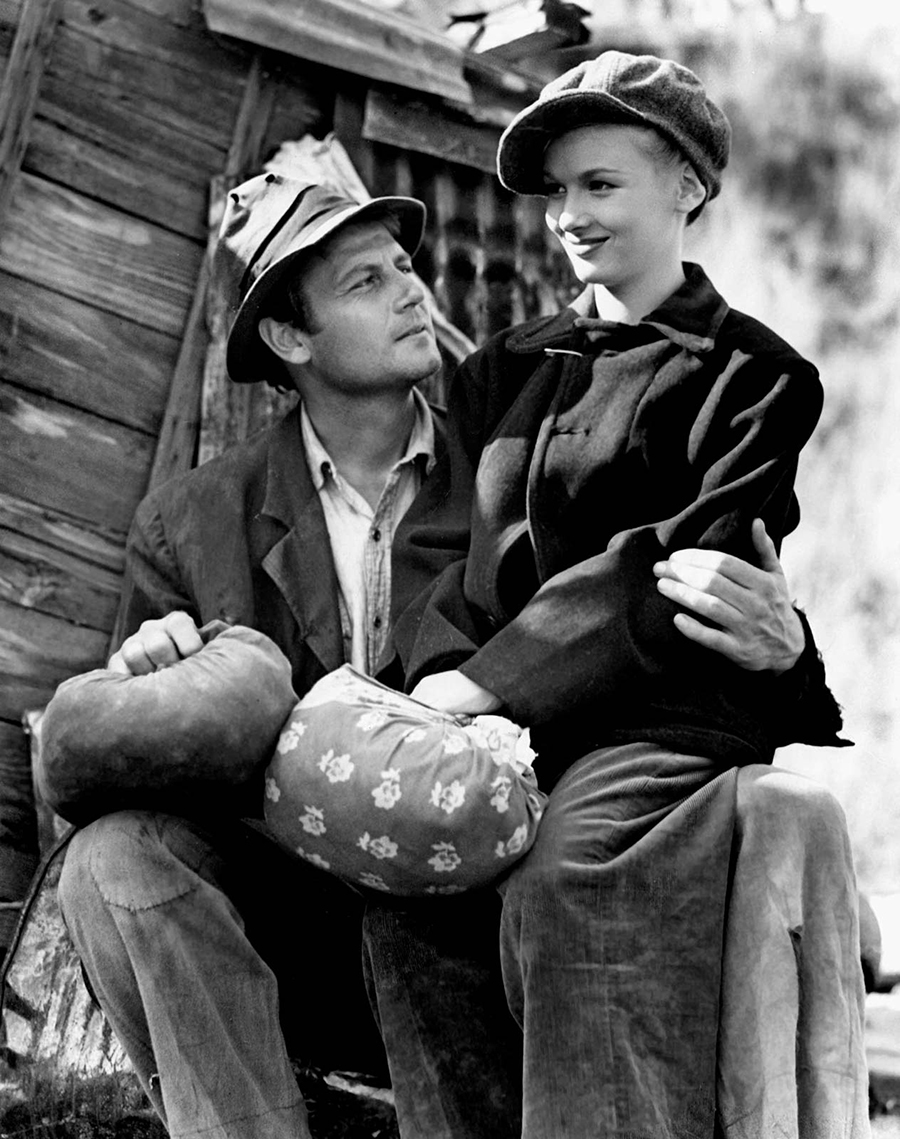 Preston Sturges, Sullivan's Travels, 1941
Was there ever a better time to watch, or re-watch, Preston Sturges's masterpiece Sullivan's Travels (1941)? Starring Joel McCrea and Veronika Lake in one of her earliest roles, it's a road-trip, a romance and a fable: a comedy shot in the middle of World War II that communicates, with the lightest of touches, a serious message about the necessity of laughter. (It also inspired the Coen brothers' Oh Brother, Where Art Thou?, 2000). In the words of Sullivan: 'There's a lot to be said for making people laugh. Did you know that's all some people have? It isn't much, but it's better than nothing in this cockeyed caravan.'
I've watched this movie countless times and, before the lockdown is lifted, no doubt I'll be watching it again.
– Jennifer Higgie, Editor at Large
A Film: Shirley Clarke's Portrait of Jason (1967) because all of the soliloquy is relevant.
A Book: Amiri Baraka, Home: Social Essays, 1966. Relevant.
A Couple of Albums:Sun Ra Solo Piano Volume 1 (1977). There's a song called Irregular Galaxy on it. Relevant. Mobb Deep's The Infamous (1995). Relevant.
– Harmony Holiday, Writer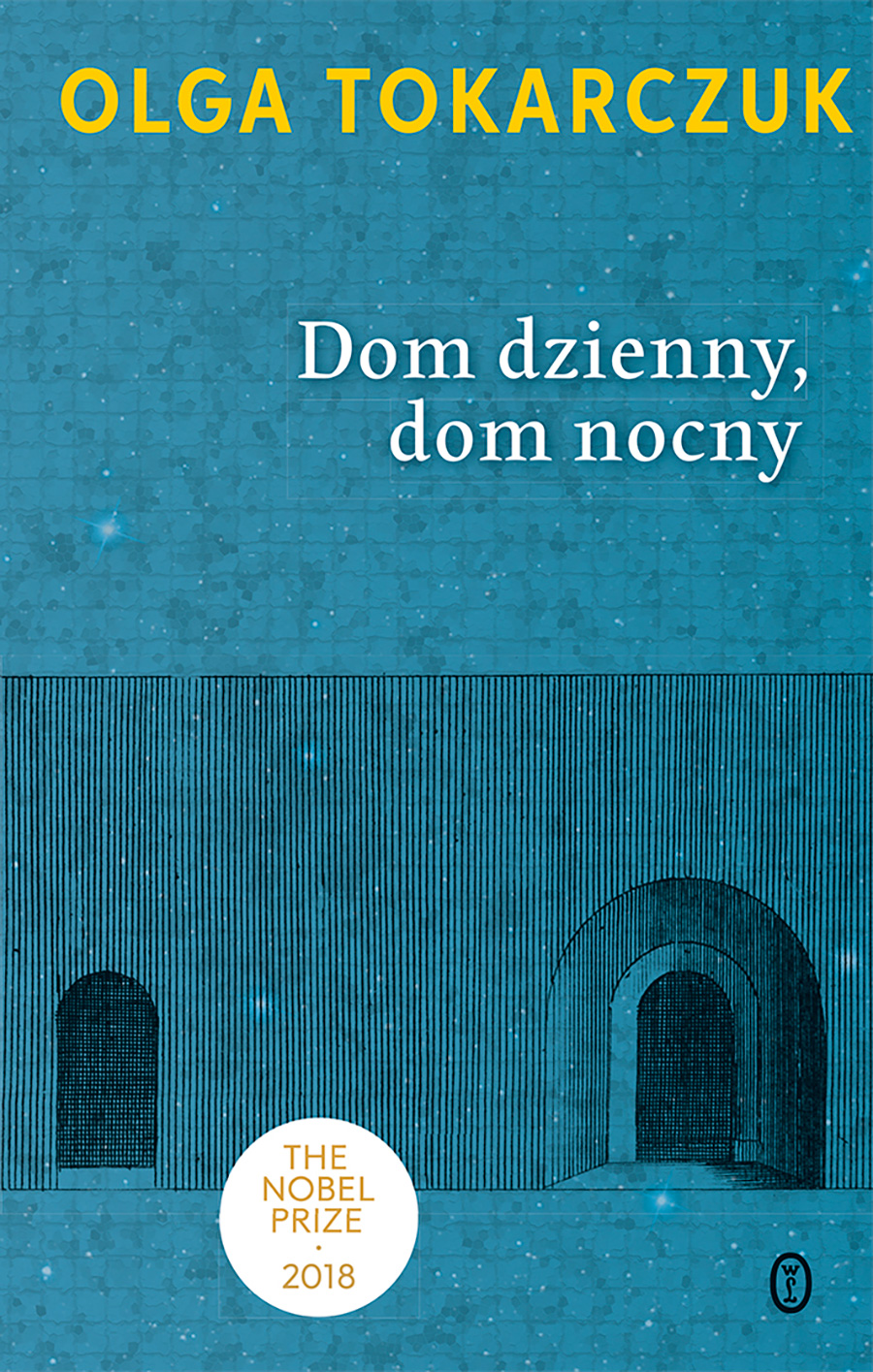 Four Books that Make You Travel to Other Places
Olga Tokarczuk's House of Day, House of Night (2002)contains an incredible description of the life of a saint, among other oddities and miracles, and drifts you into an otherworldly recognition of the normalcy of the enormities of history (how seismic events are always with us, even when we do not quite perceive them). I highly recommend the transporting and transforming powers of this book, as well as those of Cixin Liu's The Three-Body Problem (2008) – if you haven't read this yet, now is a great time). Two other less recent but phenomenal novels you may have intended to read and will likely not be sad to have spent time with at the moment are: Marilynne Robinson's Housekeeping  (1980) – still far and away her best book – and Octavia Butler's brilliant Kindred (1979). All four of these books will make you forget where you are for a little while and then allow you to return to the present, awestruck and fortified.
– Lucy Ives, Author
Three Things to Listen to, Watch and Read 
1. Andras's latest Beats in Space mix, on their always wonderful radio show.
2. Eagles nesting in Decorah, Iowa. 
3. Jasmine Gibson's new poetry chapbook, Only Shallow (Montez Press, 2020). 
– Shiv Kotecha, Contributing Editor
At the recommendation of Timur SiQin, I read this really insightful piece on the relationship between the emergence of infectious diseases and anthropogenic disruptions of our ecosystem, published back in 2012. A must-read to put Covid-19 into perspective.
Franco 'Bifo' Berardi's provocative diary entry on the Verso blog leaves us wondering: instead of speeding up again and returning to 'normal'  – which is what has led us here – how about taking the time to think and invent a slower, more frugal way of being together for the 'post-coronial' era to come?
Released in autumn 2019 on the label SVBKVLT, Shanghai-based 33EMYBW's album Arthropods has kept me dancing (alone) at home over the past two months. The entire album is up on Soundcloud here.
– Alvin Li, Contributing Editor
A Selection of Video Games
I've been preparing to launch In Other Waters, a game about studying life on an alien planet, but also isolation and hope in dark times, appropriately enough. But the rest of the time I've been replaying two soothingly human games – Wide Ocean Big Jacket (2020) and A Short Hike (2019), both of which, despite being only a few hours long, excel at the kind of warmth and emotional intelligence that leaves you glowing for many days after. And in the sleepless nights, Kentucky Route Zero (2013-2020) has provided humanity of a different sort – shot through with melancholy, longing and the sense of a system of debt and decay grinding to a juddering halt.
– Gareth Damian Martin, Writer
D. Elmina Davis, Omega Rising, 1988
I would recommend Omega Rising (1988), a documentary by D. Elmina Davis exploring the interior and spiritual lives of Rastafarian women across Jamaica and Britain. This film was produced by the Ceddo Film and Video Workshop collective. Watch it here.
– Momtaza Mehri, Writer
Soul! Interview with James Baldwin and Nikki Giovanni
Author James Baldwin is interviewed by the young poet Nikki Giovanni in a special two-part presentation, hosted by the PBS television series Soul!, taped in London, 1971. Baldwin was 46 and Giovanni 28. A generation apart, two of the foremost authors exchange their thoughts on the Black Power Movement and the roles of artists in the struggle for liberation.  Watch it here.
– Rianna Jade Parker, Contributing Editor
Watching: Movies. Suddenly I have an appetite for whole movies, instead of the bittier satisfaction of serial television. It's nice to have something longer to hold your focus and attenuate time. I've been diving into Les Blank's oeuvre (which miraculously is available on Amazon Prime Video). I realized I'd never watched the entirety of 'Garlic is as Good as Ten Mothers,' a 1981 doc that was filmed in no small part at my mother's (just-now-closed) restaurant, Chez Panisse, during their annual garlic festival. It's a wonderful film, but of course, at the moment, pretty bittersweet.
Reading: Poetry. Attention span is ridiculously slight. I saw Fred Moten speak a few times right before we all went into more severe lockdown and every time I hear him speak I want him to just keep talking to me forever. I already had a number of his poetry books, so I revisited those, but also bought all of his other books and am getting into Moten's Black and Blur (2017) now – the first book in the trilogy 'consent not to be a single being'. For lighter, more palliative poetic fare, Mary Oliver, always, and Wendell Berry who writes about nature like no other.
Listening: Usually I'm wall-to-wall minimal techno; something I learned from Spotify is called 'float house' (cringe); and EDM, but these strange times have made me crave a more human sound. Lots of Mississippi John Hurt and Sharon Jones currently and I just started listening (like right this second) to frieze contributor Jonathan P. Watt's new Twitch radio show called radio_caroline. It's great.
– Fanny Singer, Writer