The World to the Fair: São Paulo
A multicultural megalopolis with a DIY spirit
In a 5-part series from the upcoming issue of Frieze Week magazine, Chicago, São Paulo, Berlin, Tokyo and Los Angeles come to Randall's Island.  São Paulo is a multicultural megalopolis of 21 million people. It contains a wealth of amazing and affordable spaces: from warehouses to historic buildings like the Edifício Copan, de- signed by Oscar Niemeyer, which houses the non-profit art center Pivô, where I work. The Museu de Arte de São Paulo (MASP) is undoubtedly back on track, with architect Lina Bo Bardi's original glass displays restored to the permanent collection, but centrally-funded institutions have undergone challenges here.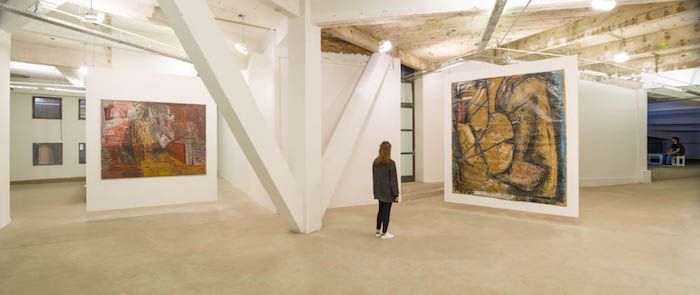 This has contributed to a DIY ethos—a sense of having the opportunity to build things from scratch. With unstable cultural policies but an internal market that has grown considerably over the last 15 years, São Paulo galleries have learned to fill in the blanks, playing an almost institutional role themselves. And, because the art scene is still relatively small, galleries, small institutions and non-profits can have a significant impact. This is clear in the work of Galeria Luisa Strina: a gallery that has launched the careers of many of the most important Brazilian artists of the past forty years, or the consistently high-quality presentation of artists by Galeria Fortes Vilaça— their last Jac Leirner show was remarkable. Among younger galleries, Mendes Wood DM is already playing a major role in the scene here and abroad; they have a collaborative feel, and their program combines Brazilian artists, from different generations and backgrounds, with international figures. I recommend the bars Balcão and Sabiá near these galleries, which are always packed after openings. Vermelho, Galeria Nara Roesler, and Galeria Jacqueline Martins are also important galleries I always enjoy visiting —Vermelho shares a patio with the restaurant Sal, which makes for a great hangout. There are some very young galleries that are worth a look too, like Boatos Fine Arts and Sé Galeria. 
The full article appears in the first New York edition of Frieze Week magazine available here or with your tickets to Frieze New York.
Read Part I: Chicago
Read Part III: Berlin
Read Part IV: Tokyo
Read Part V: Los Angeles
Frieze Week magazine is the insiders' guide to our art fairs with a preview of the best works on view, news of curated projects and talks, and tips on the most important exhibitions and events taking place around town. Frieze Week is published in anticipation of Frieze New York in May and Frieze London & Masters in October.