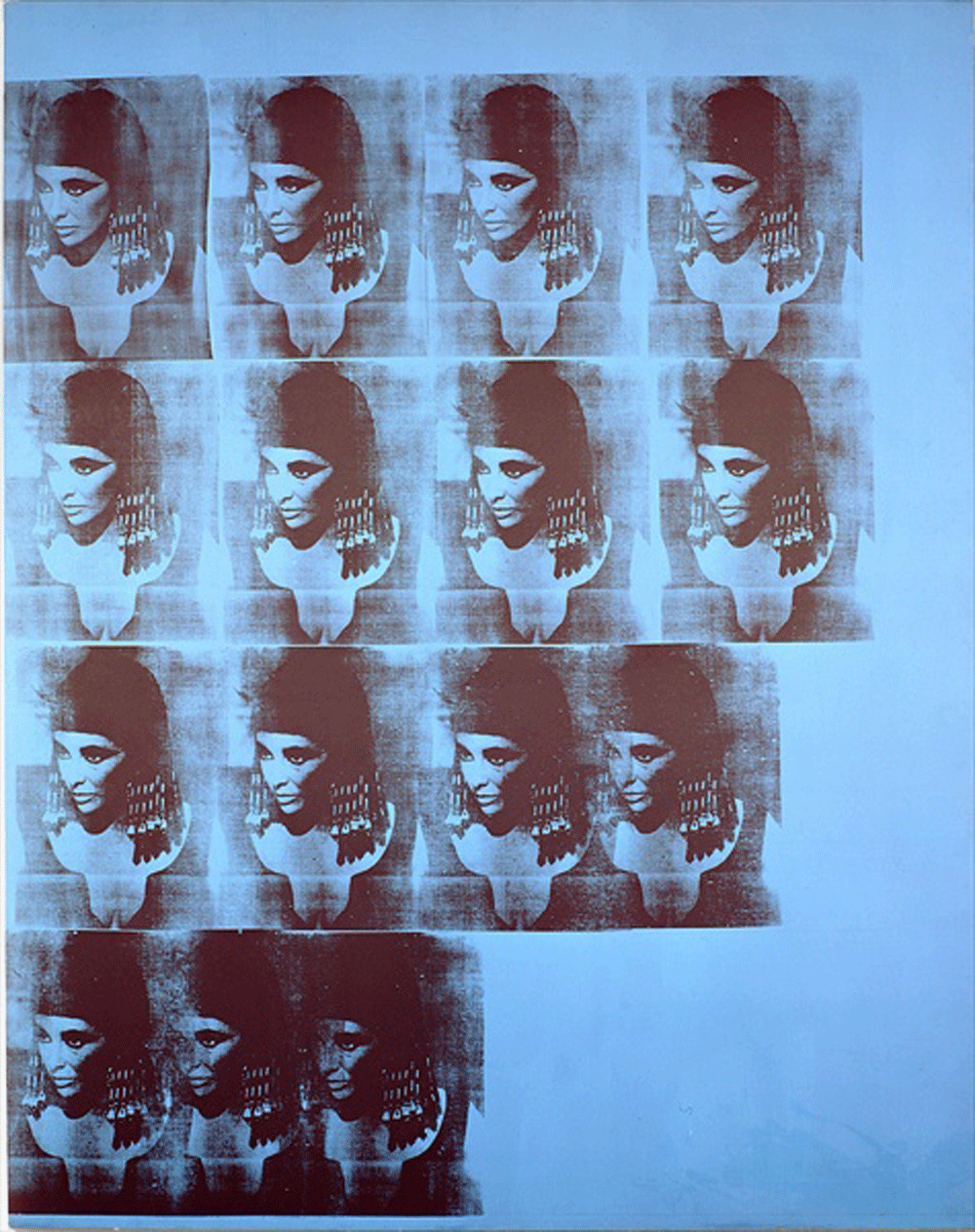 When Elizabeth Taylor died at the age of 79 in April, the images accompanying her myriad obituaries were extraordinarily different. I was staying in a hotel in Italy at the time, and the abundance of newspapers laid out in the lobby all told different stories as dictated by their picture editors. In one paper, Taylor was a goddess, in another, a tramp. In one or two, she was an actress; elsewhere, she was a serial divorcee or repeater bride. Some photos showed a woman of extraordinary beauty, some a grotesque; it was impossible to reconcile the exquisite with the nightmarish. It was as if she had made a Faustian bargain: 30 years of incomparable loveliness and then, like the portrait of Dorian Gray, a long gothic reveal. What was clear in all those newspaper photos was that, with the release of Hollywood's last epic, the elephantine Cleopatra, in 1963, Taylor's beauty was dimming and so was her film career.
There were five legend-making films between the release of Taylor's childhood blockbuster National Velvet in 1944 and Butterfield 8 in 1960. These movies – A Place in the Sun ('51), Giant ('56), Raintree County ('57), Cat on a Hot Tin Roof ('58) and Suddenly, Last Summer ('59) – provide the iconic images of an international star whose face and name were known everywhere. For ten years she was the gal to beat – the perfect icon of delectability. She made the blondes look cheap and the redheads tawdry. The stockpile of millions of images that trail behind her bear ample testimony to a physiognomy that endures as a standard to this day.
In 1962, Taylor appeared on the cover of Life magazine; it was her second cover for the publication costumed as Cleopatra since the movie began shooting in 1960. In the interval between covers, she almost died of pneumonia – shutting down the last of Hollywood's mega epics while recovering. It was the cover of the '62 issue that inspired Andy Warhol to create his 'Liz' paintings (1962–5) using a quintet of source images. The pictures he appropriated were of Taylor at the age of 11 in National Velvet; Taylor around 18 in a publicity still; Taylor aged 26, walking arm in arm with her then husband Mike Todd next to family friends Debbie Reynolds and Eddie Fisher; another publicity still of Taylor around 29 in her Suddenly, Last Summer/Butterfield 8 Ur-hairdo; and finally, most iconically as a be-wigged Cleopatra. Warhol's 'Liz' series is roughly contemporaneous with his Marilyn paintings (1962–7) and the Jackie-in-mourning paintings (1963–6). If it were just Monroe and Taylor, it would have been a fascinating, Americana implosion of the Archie Comics' contradictory heroines, Betty and Veronica – the sweet blonde and the sophisticated brunette. But Warhol's addition of a veiled Jackie makes Monroe (dead in 1962) part of a larger American tragedy centered on the absent John F. Kennedy (assassinated in '63). The important story was between Kennedy's late mistress and his heroic widow. In that equation, Taylor becomes as marginalized as Debbie Reynolds in Warhol's Men in Her Life (1962) where the artist literally bumps Reynolds out of the picture, leaving Taylor flanked with the husband to die, Mike Todd, and his replacement, Eddie Fisher (at that time married to Reynolds). One minute you're looking at Reynolds and the next she just slips out of the frame. It's funny/awful in a Wile E. Coyote sort of way; everyone's walking down the highway of life and then, whoops, the little perky one just disappears off the road – ka-boom, ker-splat! It's a tragedy in the American style – without reason or dignity. In 2010, Men in Her Life was sold for US$63 million and the joke got even richer as its gavel price outstripped the price of any of Taylor's fabled jewels, divorce settlements, the US$44 million cost to make Cleopatra, and the US$46 million price tag of JFK's Bay of Pigs invasion in 1961. Still, in the end, the Men in Her Life is a very Warholian domestic joke, not a history painting.
While Taylor countered her long physical decline with extraordinary philanthropic energy, it is unlikely that she will ever achieve the iconicity of Monroe or Jackie O. Her work for aids-prevention (she co-founded the American Association for aids Research in 1985 and the Elizabeth Taylor aids Foundation in 1993) was peerless. Yet, the commercials for her White Diamonds perfume, launched in 1991, were so misty that she appeared to be visiting from beyond the grave long before her actual demise. Photographs of her with Michael Jackson or at Liza Minelli's wedding were downright Grand Guignol. It got really hard to remember why we were aware of her in the first place. Taylor was ultimately trapped by her career. She never came to a professional crossroads where there was an option other than the one she had been introduced to at the age of nine – movie star. As an actress, she was fine – two Oscars came her way – but she never had a director who could make her more than fine. Lesser actresses – Kim Novack or Carol Baker – had directors like Alfred Hitchcock (Vertigo, 1958) and Elia Kazan (Baby Doll, 1956) to give them legendary roles never to be displaced by stumbles in their later careers. The next generation of actresses, such as Jean Seberg and Natalie Wood had, respectively, Jean-Luc Godard's Breathless (1960) and Kazan's Splendor in the Grass (1961) to guarantee their place in the history of cinema. Not one of Taylor's films is really necessary as anything other than one in a continuum of Hollywood movies. That's where Warhol comes in.
He efficiently reduces her to a three-step narrative: girl to babe; babe to homewrecker; homewrecker to goddess. If Warhol understood anything, it was celebrity. With Taylor, he kept the story as basic and complete as a club sandwich. Like the brilliant editor he was, he gave her the masterpiece that the movies never did.