'Citizenship: A Practice of Society' Reminds Us that Voting Is Not Enough
A group exhibition at the MCA Denver challenges our conceptions of what it means to be a US citizen 
 
Following the election of President Donald Trump in 2016, artists and critic wondered whether it would be possible to create meaningful work at a time when subtlety and nuance in our national dialogue had been replaced by vitriol, venom and insensitivity. In retrospect, we could have had more faith in artists.
Curated by Zoe Larkins, 'Citizenship: A Practice of Society', at the Museum of Contemporary Art Denver, presents art made in the past four years that directly confronts this political moment. The exhibition, which challenges its viewers to consider their own identity through various installations and participatory works, features some marquee names, notably Nan Goldin's photographs highlighting the opioid crisis and Pope.L's Flint Water Project (2017), in which he bottled and sold contaminated water from Flint, packaged as a trendy commercial product.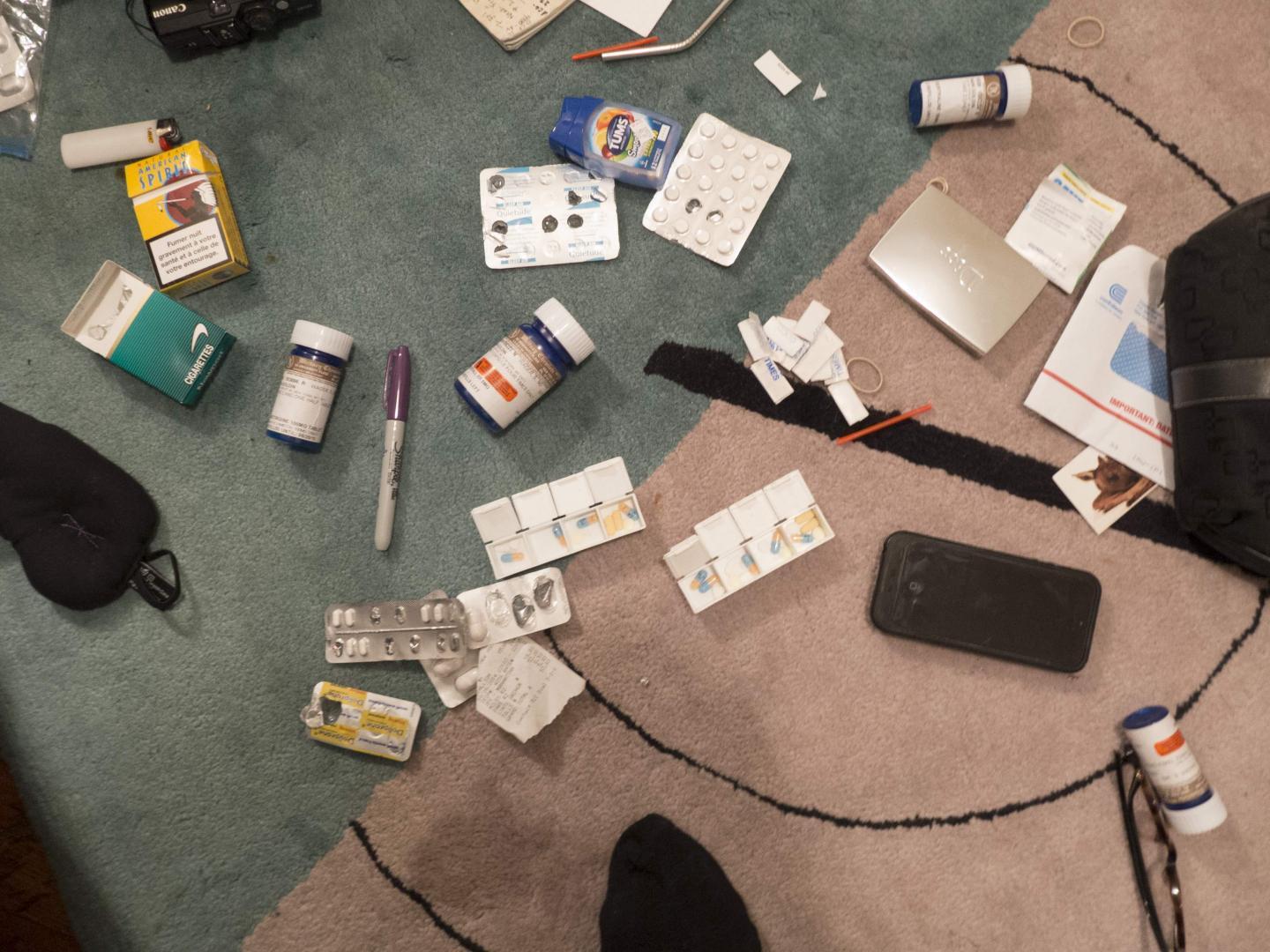 Other remarkable pieces include Alexandra Bell's annotated front pages of The New York Times, which reframe the story of Michael Brown, Jr.'s murder in 2014 by police officer Darren Wilson to focus solely on the tragic loss of Brown and redact the profile of Mr. Wilson (A Teenager with Promise, 2017). In a similar revisionist tone, Dread Scott's digital photo collage, The Legacy of Slavery Is in the Way of Progress and Will Be until America Has Been Replaced with a Completely Different Society, proposal sketch (2018) replaces the fluted column of the Robert E. Lee Memorial in New Orleans – which was stripped of its statue of the Confederate general in 2017 – with negative space and photoshops a toppled and cracked pillar onto the square where the monument stills stands today. 
The exhibition also presents works that compel viewers to consider their own biases and privileges. Shannon Finnegan's Do You Want Us Here Or Not (2018–20) takes on ableism in cultural institutions in the form of a series of blue benches, installed throughout the three-storey building, inscribed in bold white letters with statements such as: 'This Exhibition Has Asked Me To Stand For Too Long. Sit If You Agree.' When I paused to take a seat, I couldn't help but consider my own abled body. In a recent email correspondence, Finnegan reflected on their experience as a disabled person since 2016: 'There have been a lot of protests I wanted to go to in the last four years, but the format of many protests isn't accessible to me – standing, walking, unknown routes, lack of bathrooms and places to take a break.' That lack of access prompted Finnegan to create the benches as 'a way of imagining and generating a protest format that works for me. Protest signs that are also places to sit.'
Similarly, I encountered Aram Han Sifuentes's mock polling site, Voting Kit for the Disenfranchised (2020), with a sense of discomfort, fully aware of my own entitlement. Plastered on the surrounding walls were statistics on who cannot vote in this country: non-citizens, incarcerated and formerly incarcerated people, and residents of US territories. When I placed my false ballot into the console at the centre of the room, my action felt heavy with the knowledge of my privilege as a white, middle-class, cisgender woman. I was also one of the many who were shocked by the outcome of the 2016 election, despite the fact that the majority of white women in my home state of Georgia voted for Trump. Seeing these statistics reminded me that the vote is still stolen from many people through suppressive voter ID laws, gerrymandering and a system of legal governance that disenfranchises predominantly people of colour.
Things get even more personal in the lower gallery, where Laura Shill's Including Others in the Self (2020) sits behind a sign-up desk. Here, two visitors at a time can book a slot to sit opposite each other with a printed list of questions to ask one another. The piece expands on political theorist Hannah Arendt's assertion from her book The Origins of Totalitarianism (1951) that 'loneliness is a precondition of totalitarianism'. 'Do you have a secret hunch about how you will die?' one question reads. The prompts come from a viral 2015 article in The New York Times, 'The 36 Questions that Lead to Love'. Behind the stools are giant metal discs that create a kind of echo chamber between the participants, meaning the slightest murmur can be heard across the room. In an email, Shill told me that the work 'creates conditions for discourse where we might practice active listening to carve out space for civic grace'. This reverberation makes each vulnerable exchange feel more assertive.
'Citizenship: A Practice of Society' forced me to expand my definition of what 'citizenship' can mean in a country that aims to alienate and disenfranchise so many of its people. A few weeks after I visited, when I cast my real ballot in my hometown of Atlanta, the pride I expected to feel was tamped by my memory of the show. I volunteered as a poll observer in the Cobb, Fulton and DeKalb counties of Georgia through Stacey Abrams's Fair Fight Action initiative and saw the voter suppression the exhibition alludes to directly. When I voted in my white-majority neighbourhood in Fulton, my wait time was 20 minutes. In Black-majority districts, I saw lines that required people to stand for two hours or longer – some in the intimidating presence of armed police. 'Citizenship' provides substantive proof that the personal is political, and that the methods of political change we've embraced before (our electoral process and demonstrations) don't cut it any longer. Like Dread Scott's image of the toppled monument, we must knock down the old guard and look hard into the negative space it leaves behind. 
'Citizenship: A Practice of Society' at MCA Denver runs until 14 February 2021.
Main image: 'Citizenship: A Practice of Society', 2020, exhibition view. Courtesy: MCA Denver; photograph: Wes Magyar