Frieze Editors on What to Look Forward to in 2023
From the first-ever reissue of Steve Lawrence's Newspaper to Denis Villeneuve's HBO crime thriller, these are the top picks for the year
Andrew Durbin, Editor-in-Chief
I am most excited about the forthcoming reissue of Steve Lawrence's Newspaper, which will be published by Primary Information in spring. From 1968 to 1971, Lawrence edited the images-only periodical with the artists Peter Hujar and Andrew Ullrick. Legend has it that Andy Warhol was a fan and that reading Newspaper led to him launching Interview magazine in 1969. The roster of Newspaper contributors (there were over 40) is astonishing: Diane Arbus, Brigid Berlin, Duane Michals and Lucas Samaras, to name but a few – Hujar also published many of his most beautiful and remarkable photographs in its pages. For too long, copies were impossible to find.
Marko Gluhaich, Associate Editor
In a year filled with headline art events, 2022 was elevated by exciting curatorial decisions; shows such as documenta 15, the Arsenale at the Venice Biennale, and the 58th Carnegie International were united by careful innovation. After the experience of multiple lockdowns, what they offered felt like a refreshing pivot, with each event featuring a range of poignant responses to the chaos and uncertainty that currently pervades the socio-political climate.
This is in part why I'm most looking forward to the 2023 Bienal de Saõ Paulo, which is titled 'choreographies of the impossible' and curated by art historian Manuel Borja-Villel, artist Grada Kilomba, curator Diane Lima and critic Hélio Menezes. I anticipate that this group's decentralized approach to curation will be as dynamic as that used by ruangrupa for this year's documenta, both in terms of the breadth and scope of the selected artists, and the non-hierarchical set-up of their presentations.
The past year was also one of discovery. When visiting the gallery festival Curated By in Vienna, I was impressed by the programming and vision of newer galleries such as Kunstverein Gartenhaus, Felix Gaudlitz, Sophie Tappeiner and Gianni Manhattan, to name but a few. I look forward to what these spaces have to offer in 2023.
Here in New York, I'm eager for the return of Performa, which I'm sure will present another fantastic showcase of public performances. I'm also interested in what the curator and director of anonymous gallery, K.O. Nnamdie, has planned; his '7 Gardens' project this year in Manhattan's East Village represented a remarkable utilization of public space, and showed how art can activate a local community.
Vanessa Peterson, Associate Editor
I'm expecting a cold winter and therefore plan to hide away into the spring months with some books. I'm particularly excited about a reissue of June Jordan's Haruko/Love Poems (1993), which will be published in January by Serpent's Tail with a new foreword by the novelist Irenosen Okojie. Another highlight, also to be published by Profile in January, is Constance Debré's Love Me Tender, which focuses on lesbian identity, motherhood and the fallout from a life-changing decision.
From Fitzcarraldo Editions in February, I'm looking forward to reading Affinities by regular frieze contributor Brian Dillon, a book that traces the writer's attraction to works by photographers and filmmakers such as Tacita Dean and John Stezaker. Christina Sharpe's In the Wake: On Blackness and Being (2016) was a landmark text for me and many others, and I anticipate that her upcoming book, Ordinary Notes (to be published by Daunt Books in April), will be just as vital to our understanding of race, legacy and memory.
In terms of art, I'm looking forward to Lagos Biennial – next year's festival features projects from the likes of KJ Abudu and Cindy Sissokho. I also won't be missing 'A World in Common: Contemporary African Photography'. This exhibition, curated by Osei Bonsu and opening at Tate Modern in July, shares a thematic connection with a show that will run concurrently at New York's Museum of Modern Art: curated by Oluremi Onabanjo, 'New Photography 2023' will be training its lens on the work of seven Nigerian photographers.
Other highlights for 2023 include photographer Chris Killip's retrospective at the BALTIC in Gateshead; Billie Zangewa at Brighton CCA; Martin Wong at Camden Art Centre; the 12th edition of the Liverpool Biennial, curated by Khanyisile Mbongwa; and the long-awaited opening of Manchester's new performance and visual arts venue Factory International in June.
Chloe Stead, Assistant Editor
This year marked a lot of changes to the institutional landscape in Berlin: Klaus Biesenbach was appointed director of the freshly renovated Neue Nationalgalerie, and the Hamburger Bahnhof – a stunning museum in the centre of the city that had over the last decade slid towards irrelevance – welcomed Sam Bardaouil and Till Fellrath as co-directors. It is my hope that this duo of talented curators, both with a populist bent (a rarity in Germany where museum directorships tend to go to academics), can stage exhibitions that excite both art nerds like myself and the public at large, as they did when they curated Zineb Sedira's contribution to the French Pavilion at this year's Venice Biennale. I am anxious to see how these new hires fare in 2023.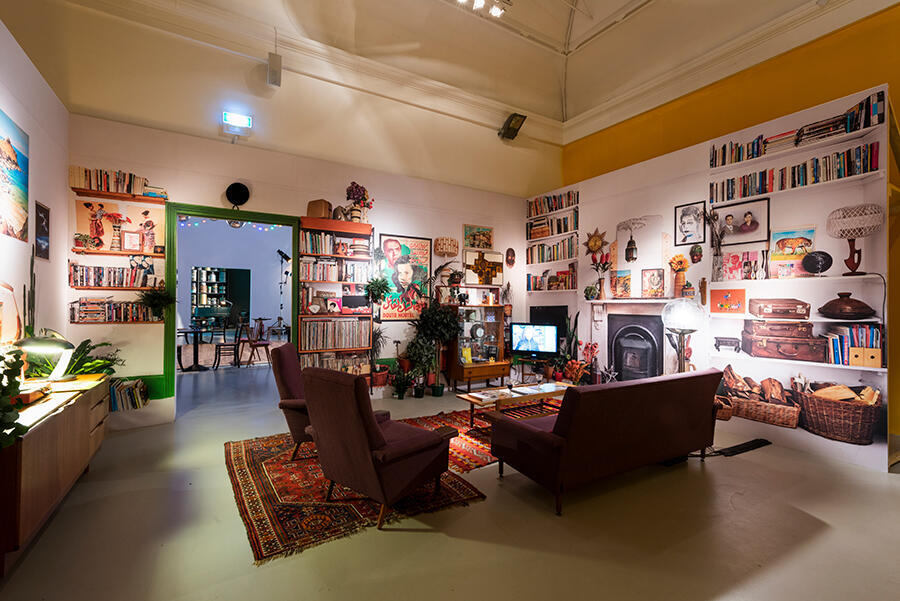 Gropius Bau is also looking for a new director in 2023 after Stephanie Rosenthal announced her appointment as project director for Guggenheim Abu Dhabi. What I'm not looking forward to is the idea of Rosenthal's vacated role going to a man. All the top positions in Berlin's museums are currently held by male curators, so this position absolutely must go to a woman – ideally, a woman of colour – if we want to avoid turning the German capital into a boys' club.
Terence Trouillot, Senior Editor
There are a few books at the top of my reading list for next year. I've already preordered n+1's Track Changes: A Handbook for Art Criticism, edited by Mira Dayal and Josephine Heston. This no doubt illuminating book will feature essays by some of frieze's contributing writers, including Erica Cardwell, Aruna D'Souza, Jessica Lynne and Tausif Noor. I also have an eye on Fernanda Melchor's This Is Not Miami – a series of short stories based around Veracruz, Mexico – and Yevgenia Belorusets's War Diary, which documents the artist's experience of the conflict in Ukraine (both to be published by New Directions).
Although I've already been thumbing through its pages in French, I can't wait for the English translation of Mohamed Mbougar Sarr's La plus secrète mémoire des hommes ('The Most Secret Memory of Men'). Sarr won the prestigious Prix Goncourt for this 2021 novel, which recounts the fictional life of the young Senegalese writer Diégane Latyr Faye. The new translation is slated to come out in spring. 
When it comes to art shows in 2023, I'm quite excited for the Gwangju Biennale, organized by Tate Modern senior curator Sook-Kyung Lee. Titled 'soft and weak like water', the exhibition will focus on multiple generations of Korean artists, while also looking at how practitioners from around the world respond to crises – both political and ecological. Among the artists included in the show are Tarek Atoui, Sky Hopinka, Christine Sun Kim, Minjung Kim Candice Lin, Guadalupe Maravilla, Malgorzata Mirga-Tas, Dayanita Singh, and Alberta Whittle. I'm also looking forward to Lydia Ourahmane's solo outing at Barcelona Museum of Contemporary Art, as well as 'Impossible Failures', the Pope.L and Gordon Matta-Clark show at 52 Walker in New York this coming winter. 
Finally, I'm quite excited for HBO's adaption of Jo Nesbø's best-selling novel The Son (2014). A 2023 release date is yet to be announced but the eight-episode limited series will see Denis Villeneuve and Jake Gyllenhaal team up for the first time since Prisoners (2013). For me, however, the main draw is that the brilliant horror novelist Brian Evenson was in the writers' room. I've been a great fan of Evenson over the years, whose blend of dark realism and the uncanny I find utterly enticing. If any of his past work is to go by, then The Son will be worthwhile to watch.
Main image: Newspaper magazine spread. Courtesy: Primary Information
Thumbnail image: Kudzanai Chiurai, We Live in Silence IV, 2017. Courtesy: the artist and Goodman Gallery via Tate