Lockdown Listens: The Weeknd's Liberatory Nihilism
After Hours is filled with a familiar, sometimes crushing, sense of yearning for something more
The thing all of my friends seem to agree on is that, somehow, the quar – as many have dubbed our period of lockdown – feels like high school. For those of us born between the mid 1980s and '90s, adolescence was marked by being stuck at home, interacting with the wider world and absorbing its cultural offerings largely through a computer interface. The lockdown, similarly, finds many of us spending time alone, up later than we should be, comforted by the glow of a screen.
It feels fitting, then, that The Weeknd's latest album, After Hours (2020), dropped in March, right as many of us in the US entered lockdown. The last time I listened to an entire release by The Weeknd (aka Abel Makkonen Tesfaye) was when his debut mixtape, House of Balloons, came out in 2011. I have a distinct memory of snaking down the 110 freeway in Los Angeles the summer after senior year of high school with 'Wicked Games' booming in the background. I've found the lockdown, much like those weeks of dizzy pre-college purgatory, to be characterized by a familiar, sometimes crushing, yearning for something hazy that you know is coming, in one form or another, and a hope that you'll find your way into a scenario better than the alternatives. In high school: the relative freedoms that come with age. Now: a mobile existence of some sort and the casual intimacies of daily life as we once knew it. In both cases, you're standing on the edge looking over into a void.
Of course, in the years following his debut, The Weeknd went on to become a cornerstone of the pop world as well as a cultural icon. We might even credit him with blowing up anew the sculptural dreadlock first popularized in the 1980s by artist Jean-Michel Basquiat (see: Denzel Curry, Aminé, your 17-year-old cousin). This look was immortalized on screen in Josh and Benny Safdie's crime thriller Uncut Gems (2019), in which the singer re-enacts his 2012 performance of 'The Morning' (2011) from his Trilogy album release party. (You can currently bid for the wig he wore in the film on the charity auction site, A24.)
The Weeknd's presence in Uncut Gems injects his career with a weird recursiveness, finding him entangled in the strange temporal knot of contemporaneity. The Weeknd's career initially progressed rather predictably, with the singer putting out two further albums with some memorable hits – Kiss Land (2013) and Beauty Behind the Madness (2015) – until 2016's hollowed-out Starboy and its sleepwalking narco-R&B. But After Hours recalls The Weeknd of yore: exuberantly depressive with a gnawing desire for something more – in this iteration, despite having everything. A man ascends only to return to his origins to find himself again. Having come full circle back to 2012, he breaks off into another timeline.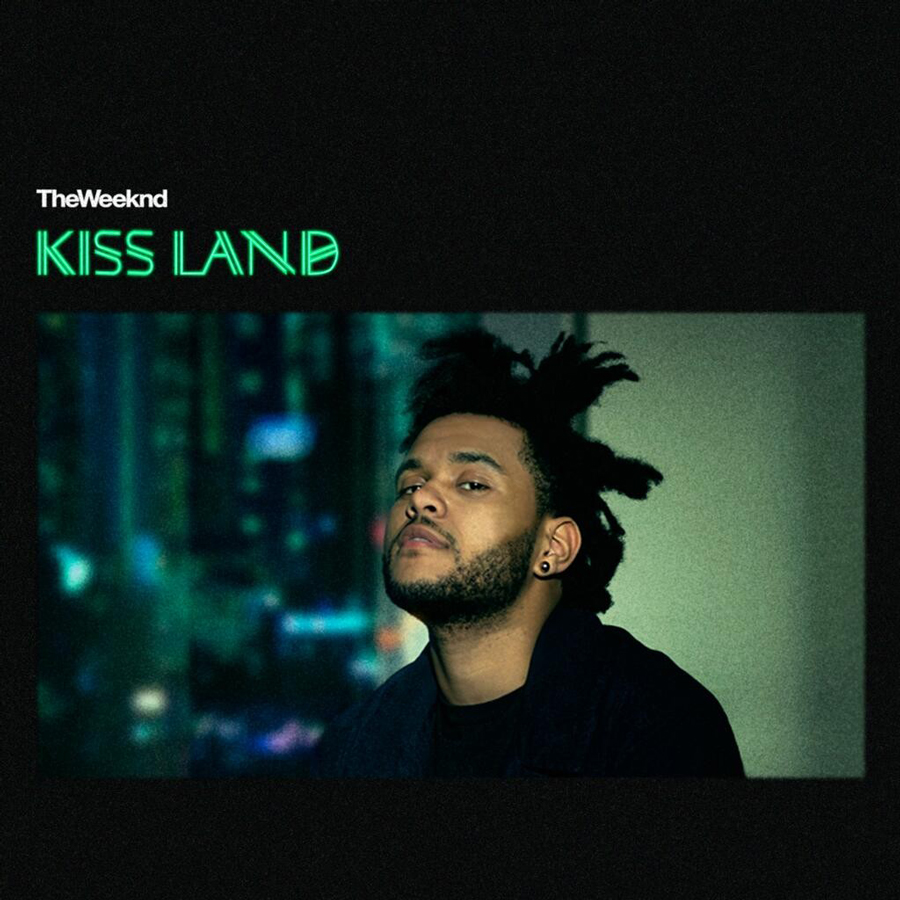 After Hours drags the debris of pop behind it, spinning off into tangential storylines along the way: big 1980s party jams jet sideways into drum 'n' bass beats, dripping and pooling into power ballads. In some ways it could feel erratic but, for the most part, it works. And, anyway, such quick gear shifts are welcome when your daily experience is otherwise reduced to a cycle of anxiety, depression and idle hours.
Conceptually, there are plenty of things to say about this pop debris: about his tapping maestro aural-debris collector and fellow Safdie brothers collaborator Oneohtrix Point Never (aka Daniel Lopatin); about the deluxe edition of the album's sly invocation of early-2010s vaporwave ('Heartless – Vapor Wave Remix' feat. Lil Uzi and DaHeala); about the presence of a remix of 'Blinding Lights' by 00s and 10s electronic heroes Chromatics. All of this drags us back to the start of the previous decade, with the vaporwave remix inadvertently acknowledging Oneohtrix Point Never's contributions to pop.
But to dive too deep into any of this would be to fall prey to the over-coding of culture writing today. The Weeknd should be given the space a pop saint of 21st-century black nihilism deserves. It can't be easy staying down when you're so, so up. After Hours is an image of the world by a Facetuned Tesfaye, worked over by time. The songs slap the way they used to with a bright new sheen and the future isn't totally foreclosed – 'Futuristic sex/give her Philip K. Dick,' he sings in 'Snowchild' – just hooked into a series of variously elongated loops: the scale of a day, a career, a life. If you could start again, would you do it differently?
Main Image: Weeknd, House of Balloons, 2011. Courtesy: the artist and Republic (Universal Music)