Luke Syson's Revelations of the Bleedin' Obvious
The Curator and art historian on directing the Fitzwilliam Museum, the sight that sets artists apart and the best snack in Florence
Where is the best place to get a quick meal?
Procacci 1885 on the Via de' Tornabuoni. A truffle roll and a glass of prosecco. I think that counts as a meal. And the feast of Florence all around.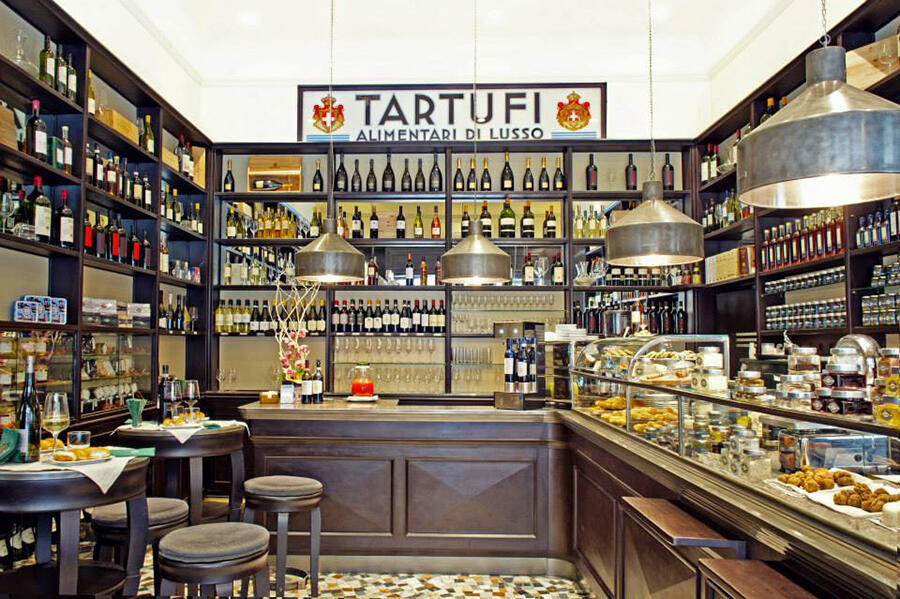 What was your biggest mistake?
Not leaving London for university. Not being proudly gay soon enough.
Any characters from a book or film you wish were real?
I wouldn't mind touring with the Fabulous Baker Boys, and going home to be with my Darcy family at Pemberley.
What's your favourite street corner and why?
Looking at Palazzo Strozzi in Florence, especially if I've just been to Procacci.
What makes someone an artist?
Seeing things differently. Making us see things differently.
Any quotes you live by?
There are lots of phrases I use too much. My current one is "the revelation of the bleedin' obvious".
In one sentence, how would you describe your work?
I'm aiming to help people look longer and think harder about art – especially art they think they don't like or that doesn't interest them … yet.
What's the best thing about where you live?
The combination of the rural and the architectural. Cambridge has truly extraordinary buildings – King's College Chapel, the Wren Library at Trinity, the entrance hall of the Fitz itself, but walking to work is about poplars and willows and cows and swans.
Who do you admire most in history?
Leonardo da Vinci, of course.
This article first appeared in Frieze Masters, October 2021 under the headline 'Questionnaire: Luke Syson'
Main image and thumb: Luke Syson in the Founder's Hall of the Fitzwilliam Museum, 2019. Courtesy: the Fitzwilliam Museum