Paola Kudacki's Five Top Picks from Frieze Viewing Room
From Tracey Emin to Geun-Taek Yoo, the photographer and director selects her favourite artworks from Frieze New York Viewing Room 2023
Jack Whitten
Soul Space VII, 1984
Oil and acrylic on canvas
45" x 45" (114.3 cm x 114.3 cm)
$1m or above
Presented by Hauser & Wirth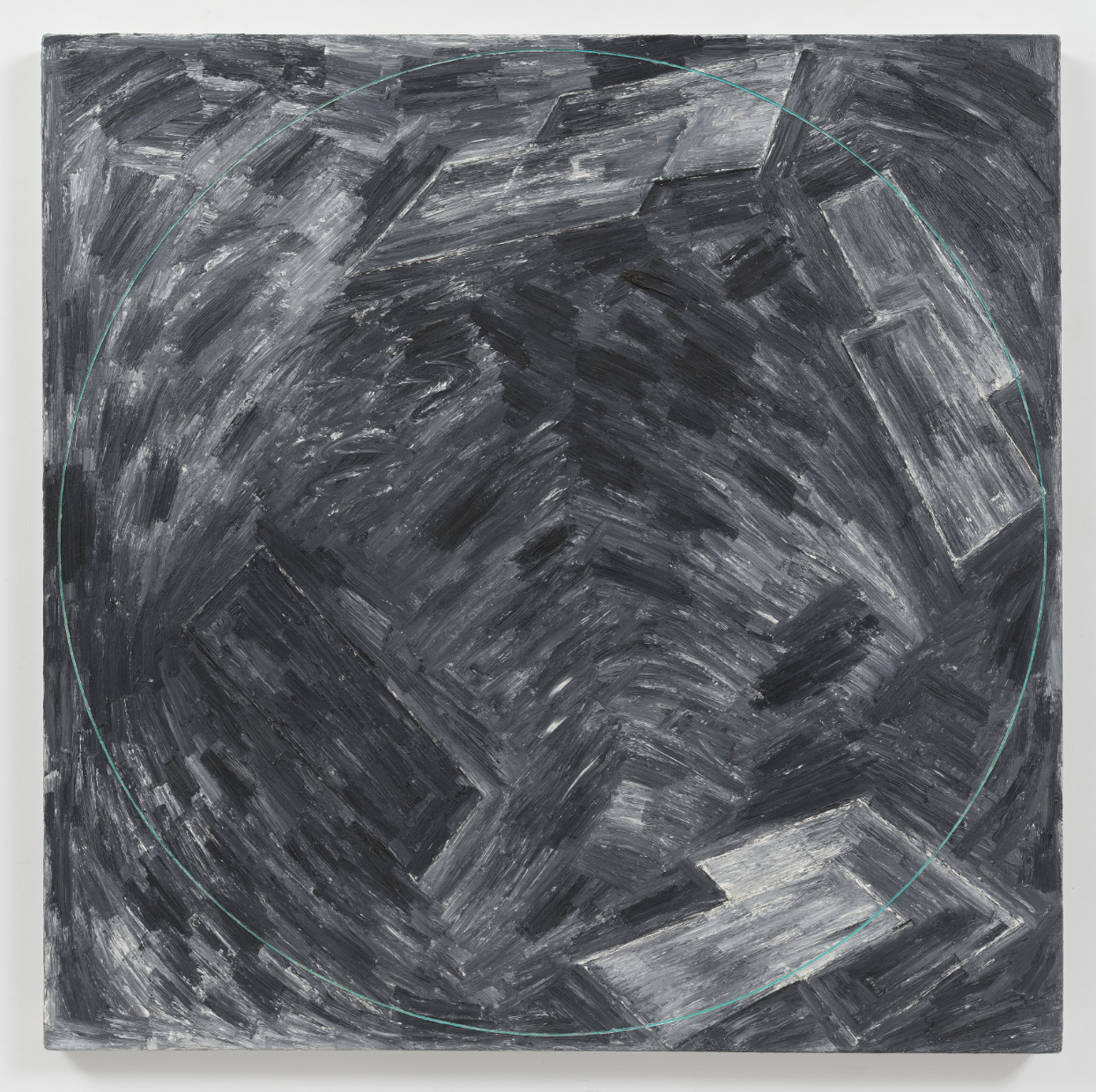 There is a soul in the void. Falling down at the highest speed, feeling the walls of our brain that constrain the dance of our skin. Visceral, trapped, searching for an answer into the light. Seeing you in there. I found myself. I found us embracing with each other into a chaotic world of solitude.
Minerva Cuevas
Mar Azul, 2022
Oil on canvas dipped in chapopote
74 x 61 x 3 cm
$ 25,000
Presented by Kurimanzutto
The sea is dying in front of our own eyes.
A few years ago I was in the Amazon interviewing and photographing the incredible women that are fighting to save the ecosystem and their families from the cruel oil excavations. They told me how they
see the oil as the blood of the Earth and if we continue to drain the veins of our planet life as we know it will disappear.
Minerva Cuevas connects with reality creating a piece of art that is visually beautiful and impactful. There is a very powerful message here that can't be ignored. As humans we need to take a moment to
appreciate the beauty of nature where we can be more kind and respectful of others and of our planet. 
Trisha Baga
Fingerings, 2023
Oil on canvas
122 x 153 x 4 cm (48 x 60 x 1 1/2 in)
$20-50k
Presented by Société
Everything, everywhere, all at once (not about the movie). There is a surreal juxtaposition of the past and present, the immediate world that connects us instantly and the world that happened.
There is a universe behind the blue sky and there is another human beyond the skin we can physically touch. All is connected. Our minds can only limit us. Our minds could set us free.
Tracey Emin
I needed you to love me, 2023
Acrylic on canvas
79.92" x 110.24" (203 cm x 280 cm)
$1m or above
Presented by White Cube
As I will call it, true art is the vomit of our soul. The emotion that drives us to create fearlessly without censoring the creative bleeding of paint on a canvas. There is violent and sensual passion, suffering and freedom that connects me with the artist in the deepest way. Is she penetrating the ground? Is there a re birth? Is this a mirror outwards, or is the image on this metaphoric mirror vanishing as the artist invites us to see the projection of ourselves through her eyes with the charged frantic brush strokes.
As a woman I feel a very strong connection with this painting.
Geun-Taek Yoo
Some Landscape, 2022
Black ink, white powder and tempera on Korean paper
71.65" x 80.71" (182 cm x 205 cm)
Price on Application
Presented by Gallery Hyundai
The artist is playing with the viewer's perception so that we feel that the fire is present. Reality and perception and the painting technique beautifully mastered, capture my attention and make me think and feel. This painting starts a dialogue between the artist and the audience.
Censorship, freedom, the passing of time, what could have been, shame, hope; many thoughts come to mind and I am in awe staring at the conceptually charged canvas.
About Paola Kudacki
Paola Kudacki is an Argentinian photographer and director based in New York.
Paola's directorial style centers on her nuanced understanding of how the human form can function as a vehicle of expression through movement; an aesthetic uniquely illustrated in several films, stills and TV commercials she recently directed for brands including Nike, Estée Lauder, L'Oréal, Rolex, Apple, H&M and a long term collaboration with the Metropolitan Opera. In 2020, Paola collaborated with musician and longtime friend Dave Grohl directing music videos for his two premiere singles "Shame Shame" and "Waiting on a War" featured on the 2021 Foo Fighters album Medicine at Midnight. The music video for "Shame Shame" was nominated for three VMA music awards including Best Rock Video, Best Cinematography and Best Choreography.
Recently Paola photographed the covers for the Time magazine's "Time 100" featuring Doja Cat, Jennifer Coolidge, Michael B. Jordan and Bob Iger. She is the first photographer to work on this project more than once, the first portfolio for Time was back in 2014.
Frieze Viewing Room is an online platform that offers a preview of gallery presentations at Frieze fairs, as well as the chance for audiences around the world to experience the fair and acquire the art on show from wherever they are.
The 2023 edition of Frieze New York is open Wednesday May 17 through Sunday May 21. Bringing together the world's leading galleries, Frieze New York showcases ambitious solo, group and themed presentations by pioneering artists, alongside a curated program, and offers the opportunity to not only discover up-and-coming talent but also engage with some of art history's most important figures.
Limited full price tickets are now on sale, buy yours now!
To keep up to date on all the latest news from Frieze, sign up to the Frieze newsletter at frieze.com, and follow @friezeofficial on Instagram, Twitter and Frieze Official on Facebook.