In Pictures: When Surrealism Met Functional Design
An exhibition at Vitra Design Museum documents the movement's influence on commercial products
Imagine sitting on a wooden chair, but that chair is also an enormous hand with a palm for a seat and fingers for a backrest (Pedro Friedeberg's Hand Chair, c.1965). While surrealism began in 1917 with experiments in automatic drawing, by 1924 the movement had crossed over into commercial design, with artists applying surrealist ideas to the world of functional things. At the Vitra Design Museum in Weil am Rhein, a new exhibition presents a selection of bizarre – and often humorous – objects made or influenced by artists associated with surrealism.
Salvador Dalí's iconic pouting couch (Mae West Lips Sofa, 1938) was originally commissioned by Edward James for Monkton House, a country home in West Sussex furnished with an extensive collection of surrealist objects. Supposedly inspired by the American actress' lips – as well as a pile of rocks near Dalí's former home – the sofa was redesigned in 1970 by Studio 65 architect Franco Audrito.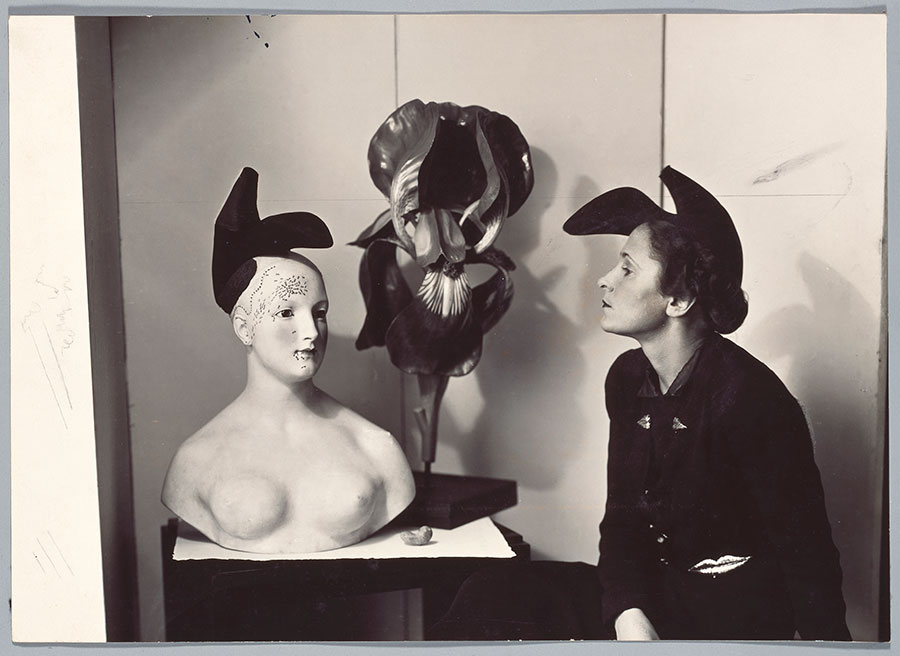 Surrealism also flirted with fashion. Elsa Schiaparelli designed the Shoe Hat (1937) in collaboration with Dalí. Using the classic surrealist trick of inverting an object's intended function, Schiaparelli constructed a velvet headpiece resembling a high-heeled shoe. The Italian designer collaborated with Dalí on other pieces, including the Lamb Chop Hat (c.1937), which was shaped like a cutlet complete with a white Regency frill.
The influence of surrealism continues into the 21st century, with designers such as Iris van Herpen and Konstantin Grcic applying the movement's principles to their practices. In 2002, for instance, Grcic collaborated with Muji to re-release his Coathangerbrush (1992), a witty hybrid inspired by Marcel Duchamp.
'Objects of Desire: Surrealism and Design 1924 – Today' runs at Vitra Design Museum, Weil am Rhein, Germany, from 28 September 2019 – 19 January 2020.