Featured in
In Praise of Ataraxia
'The last time I felt maenadically enthusiastic was during this year's Pride, marching down the streets of Milan under a scorching sun'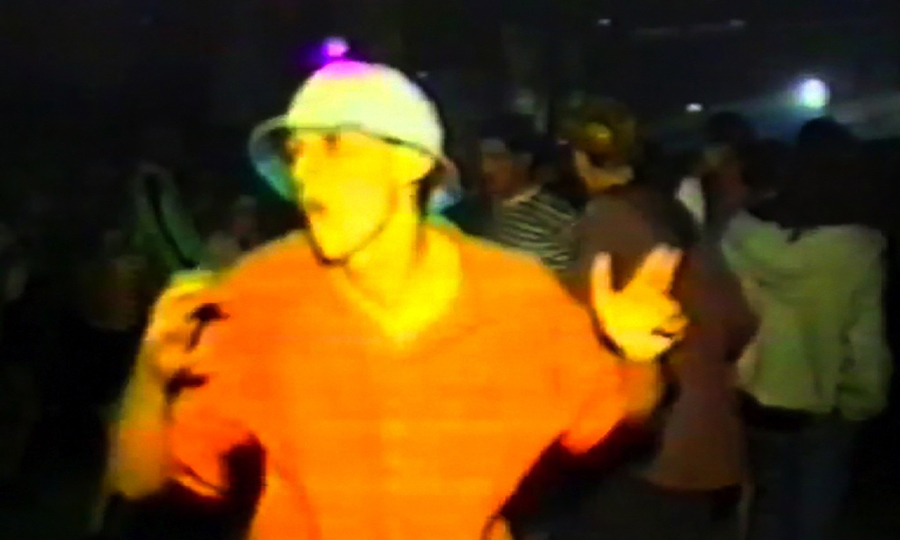 In ancient Greece, enthusiasm was associated with the movements of entranced dancers. To me, it's all about kinetic energy. I think of Lindsay Kemp pirouetting on stage as Divine in Flowers (1974), a pantomime he interpreted throughout his life with resolute grace; of the Shakers, born-again Christians and punks in Dan Graham's Rock My Religion (1983–84); of the young ravers in Mark Leckey's Fiorucci Made Me Hardcore (1999); of Adrian Piper grooving to house music in the middle of Alexanderplatz in Adrian Moves to Berlin (2007); of Ieva Misevičiūtė's breathless performance SSSSSSSSSSSS (2014); of the ecstatic choirs of soccer fans pumped to a physically shaking pitch by Raphaela Vogel for her recent solo show 'Ultranackt' (2018) at Kunsthalle Basel. The last time I felt maenadically enthusiastic was during this year's Pride, marching down the streets of Milan under a scorching sun, dancing to the beats of Milanese queer collective Tomboys Don't Cry's clunky sound-system.             
Being an art enthusiast has moved me in so many ways, quite often literally: I have run to shows, attended performances in improbable locations, travelled to meet artists, listened to talks, curated projects away from home, studied, eaten, drunk and partied – a lot. One of my favourite fierce reviews of Documenta 6, written in 1977 by the critic Lea Vergine, is titled 'A Citroën for Kassel'. It opens with a description of two artist friends, both women, plus 'passports, biscuits, cigarettes, gasoline and packs of cardiotonics and tranquillizers for those who fear ghosts and performances', who accompanied her on a long car trip to the exhibition. Words have the magic power to store and propel enthusiasm at a distance. 
But, then again. Now that social etiquette prescribes being compulsively radiant and enthusiastic, even if overworked, bored to death or disconnected, my scepticism towards excitement is on the rise. I've started to look at it as a hangover or, even, an overdose. Art writing still requires plots of unexalted time, which is essential to slow down our rapid emotional response system, and to resist the current social media syndrome of instant likes or dislikes. I guess I'm figuring out why ancient Greek philosophers were so passionate about ataraxia (freedom from emotional disturbance and peace of mind). In other words, with or without enthusiasm, please keep going. And keep on writing.