The Best Shows to See in Singapore Right Now
On the occasion of Singapore Art Week and ART SG, here are the exhibitions not to miss in the city-state
Melati Suryodarmo
ShanghART Singapore
7 January – 12 March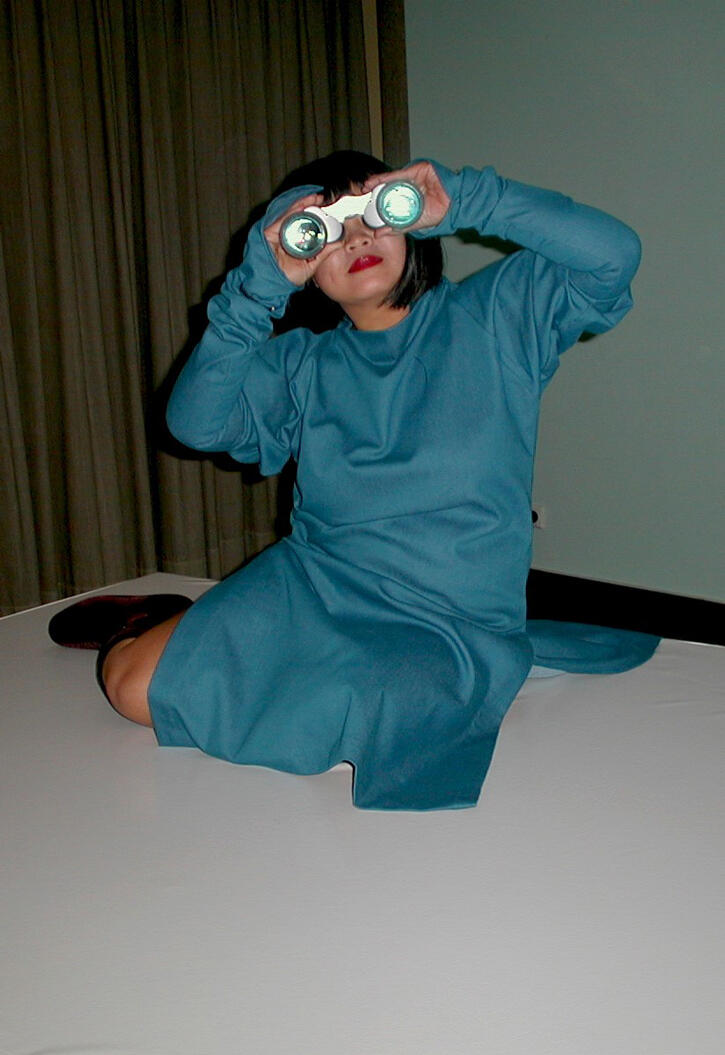 Performance artist Melati Suryodarmo's work is political and moral poetry for the senses. In Lullaby for the Ancestors (2001), Suryodarmo, in a long dress, walks a horse on stage. Moments later, she kneels on the ground next to a bucket of water and submerges her head in it. Then she picks up a whip and swings it around like Indiana Jones. And so it goes: repeatedly back and forth between dipping herself in water and cracking the whip.
In her new show,  'UNPACKED', a pair of performed lectures sees Suryodarmo unpacking a suitcase despatched from her home in Germany containing objects, relics and fragments from her past performances. The gallery space evolves through her actions as she pumps black balloons, observes her audience through a pair of binoculars or re-enacts the love story of Austrian artist Egon Schiele. Suryodarmo's work is fraught with open-ended symbolism: themes and motifs of protest, Buddhist kings, trance, marriage, shamans, black sesame seeds, body endurance and exorcism meld together into a narrative not immediately comprehendible. 'My work,' the artist told me, 'comes out of my love for people.' Often discussing the subjects of diaspora and cultural identity, the artist prods us to look at our personal relationships to rediscover ourselves socially and politically.
'There are Flowers in the Morning Mist'
Supper House
17 December 2022 – 28 January 2023
Designer-cum-curator Ashley Chiam wants to make our lives a little more liveable. In Supper House, a multi-use art and design space, a confluence of art, design, architecture and programming leads the way towards enhanced social experiences. The untraditional space is packed with a café, bar, gallery and outdoor rooftop cinema. In the group show 'There are Flowers in the Morning Mist', visitors find themselves unwittingly playing roles in an elaborate artistic game that suggests that the normal could be fantastic, and that everything might be art when looked at from a certain angle.
For instance, Joanne Lim's A Cup of Hot Tea (2022) creates unexpected ways of communicating authentically and without filters: it contains a relaxation area for viewers, complete with a rocking chair and cups labelled with words like 'Hierarchy', 'Privacy' and 'Family Unit', which serve as conversation starters. Dylan Chan's photographs affixed to door arches function as an uncaptioned documentary record of private space and domestic life – a crumpled bed, a bare torso self-portrait, blades of grass dancing in the wind. Other forms of intervention include Lim Zeharn's modified signs in bus shelters and construction sites that transform everyday life into an adventure, and Tee Hao Wei's contemporary bathroom installed with multicoloured lights and abstract sounds, which brings each individual a sensorial experience characterised by a range of emotions: dejection, ecstasy, calm.
Patricia Piccinini
ArtScience Museum
5 August 2022 – 29 January 2023
How many human cells does a pig brain need before it becomes human? How many animal organs can we implant into human bodies before they become animals? These are questions triggered by Patricia Piccinini's 'We Are Connected' exhibition at ArtScience Museum, which weaves scientific discovery into an engaging autobiography, providing a lyrical point of entry into the specialized field of biotechnology.
Piccinini crafts hybrid creatures from silicone and fibreglass: animals – surrogates of the future – carry human babies, and plants are re-imagined as something between animal, vegetable and female reproductive organs. Inside her contemporary cabinet of curiosities are a series of species, some of which are familiar and presented in taxidermied form – a peacock, a parrot – while less familiar forms recall machines made of motorcycle parts resembling young animals or embryos. Teenage Metamorphosis (2017), a sculpture of a human-pig hybrid whose back mimics the sole of a running shoe, and The Eagle Egg Men 1. The Philosopher 2. The Optimist 3. The Astronomer (2018), male-appearing parthenogenic creatures whose bodies are squished, as if stuffed in boots, delight and trouble me in equal parts. Calling attention to that which is yet unknown with their mythic, hybrid life-forms, Piccinini's works are surreal, yet oddly moving.
Yanyun Chen
Art Porters Gallery
14 December 2022–5 February 2023
Barnett Newman's 1994 essay 'The Sublime is Now' noted that the notion of sublimity resides not in 'memory, association, nostalgia, legend, myth' but in subjectivity – the 'absolute emotions' of the individual. 'Gently Savage', Yanyun Chen's solo show at Art Porters, offers her interpretation of living through COVID 19 and the related experiences of need, love, pleasure, pain, exaltation, fear and exhaustion. Her hands are the touchstone of this exhibition, whether they are photographed and printed on silk or expressed in charcoal. Across works, they are open or clenched, seeming to convey taking or giving, embracing or rejecting, relating contentment or anxiety. In Soft Spaces and Fragility (both 2020), Chen's earthy, intense and passionate charcoal drawings of malleable clay imprinted with finger marks bring us into contact with the self, conveying the soothing feeling of clay squishing between your own fingers.
'Natasha': Singapore Biennale 2022
Singapore Art Museum and various venues
16 October 2022–19 March 2023
The 7th edition of Singapore Biennale, 'Natasha' – replete with small gestures, slight interventions and imagined transformations – is concerned with experiences of a subtle kind. Samia Halaby's striking Notes and sketches (1975–91) launches the show, revealing open, fluid or mobile forms: directed strokes end in endless tangles and irregular curves, and her lines have a vibrant, impulsive quality.
I recommend starting a visit to the biennale at the Singapore Art Museum, which features the works of outstanding artists such as Haegue Yang and Sawangwongse Yawnghwe, whose The Opium Parallax (2019) highlights the complexities of the opium trade in the Golden Triangle – the region where Thailand, Laos and Myanmar meet – through a series of expressionistic oil paintings that include a hazy, white, circular structure resembling a pill; a dim room with opium beds, pipes and an oil lamp; shadowy figures of agents, poppy growers, doctors, users; and an intriguing map of vital relations, revelling in a duality at once realist and metaphysical. But do take the time to experience the art spread across various venues in the city and shores beyond to the Southern Islands.
Main image: Yanyun Chen, Complex Dialogues, 2020, charcoal on paper 33 × 56 cm. Courtesy: the artist and Art Porters