Solo Shows at Frieze New York 2022
At this year's fair, galleries will dedicate their entire booths to artists including Liam Gillick, Nancy Grossman, Joan Snyder, Charles Gaines and Mai-Thu Perret
From Liam Gillick's exploration of environment and behaviour, to Mai-Thu Perret's feminist mythology, solo booths at Frieze New York 2022 will showcase some of today's most significant artists.
Retrospectives by New York Artists
Major New York-based artist, Liam Gillick shows a collection of sculptures from 2008 – 2020 that highlight the tension between the ideological norms of our built environment and their effect on human behaviour (presented by Casey Kaplan, Booth B13).
Known widely for her feminist practice, Joan Snyder's full works will showcase for the first time since 2005 (Franklin Parrasch Gallery) whilst works by Nancy Grossman focus on the artist's career-long investigation into the expressive potential of the human form (Michael Rosenfeld Gallery, D10).
Carol Bove's presentation of new sculptures furthers her long-standing engagement with different registers of display and the limits of physicality (presented by David Zwirner, B14). 
American Greats
With this new series, LA-based artist Charles Gaines uses formulas and systems that interrogate relationships between the objective and the subjective realms (Hauser & Wirth, B5).
Another LA-based artist Eamon Ore-Giron combines visual structures from the Global South with an expanded international history of abstraction (James Cohan, B9).
Since the 1970s, influential Chicago artist Judith Geichman has used the art of abstraction to explore the possibilities of painting (Regards, Frame section, FR6).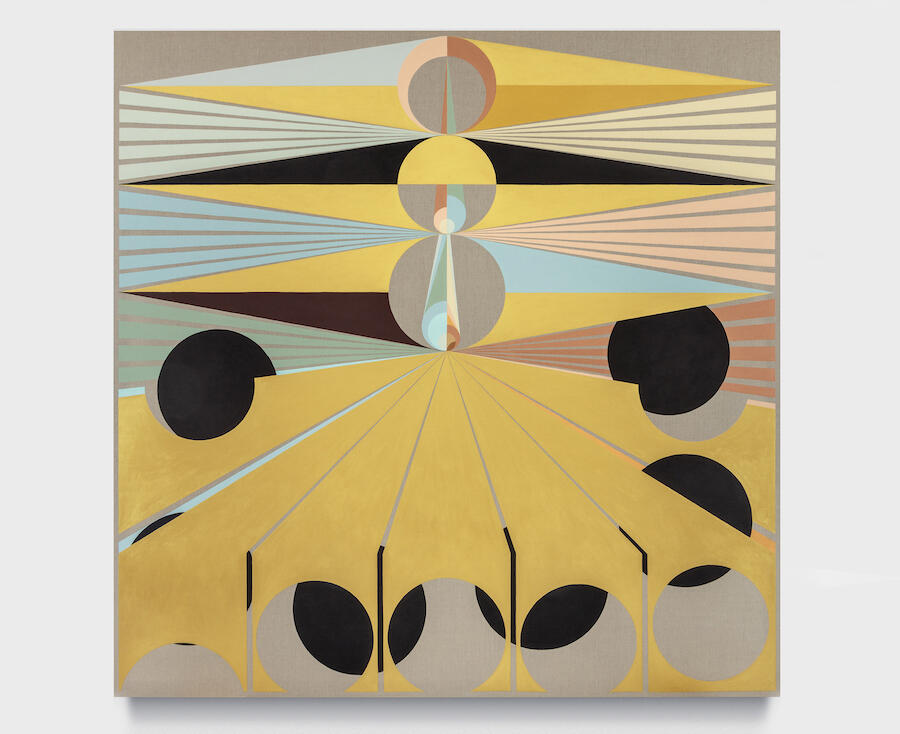 Global Art Pioneers
New sculptures and watercolours by Mai-Thu Perret draw on her interest in the goddesses of Roman mythology and elaborate upon her ongoing explorations of feminist counter-narratives (David Kordansky, B1).
Simon Fujiwara's new body of work, Who the Baer, is a tool for the artist to investigate cultural anxieties around identity and today's performative image culture (Esther Schipper, A6).
Using a monumental installation of stacked ceramic columns alongside a series of ceramic masks, Jonathan Baldock explores our relationship to the body and the human condition (Stephen Friedman Gallery, B17).
Across paintings and drawings, Karlo Kacharava splices borderless narratives both fictional and real to picture a world sprawling with connections (Modern Art, D12).
Chinese artist Yan Xinyue interrogates the conflict between society and the self through her vibrant and fantastical paintings (Capsule Shanghai, FR2).
The next edition of Frieze New York returns to The Shed from May 18 to 22, 2022. More programming and highlights will be announced soon...
Tickets
Tickets to Frieze New York are limited and selling fast. Get yours now.
Image at top of page: Yan Xinyue 闫欣悦, Give Me One More Glass, 2022, oil on canvas, 33x45cm, 33x75cm (diptych), © Yan Xinyue, courtesy the artist and Capsule Shanghai