Have UK Art Institutions Aged Gracefully?
As several galleries celebrate birthdays, Hettie Judah speaks to Barbican Stories and directors of BALTIC, ICA, Midlands Art Centre and Yorkshire Sculpture Park about founding principles and future plans
It's a bumper anniversary year for British arts institutions. In London, the Institute of Contemporary Arts (ICA) turns 75 and the Barbican 40, the Midlands Art Centre (MAC) in Birmingham will be 60, Yorkshire Sculpture Park (YSP) 45, and BALTIC in Gateshead, the baby of the bunch, turns 20. After 12 years of austerity and pandemic funding cuts, no one's splurging on Urs Fischer party candles or Keith Haring bunting. Still, it feels a moment worth marking, if only to ask how these institutions' founding principles are holding up. Have they aged – in the best possible way – disgracefully?
New public arts organizations are often promoted in socio-economic terms: to bring money to a region and boost employment; to contribute to quality of life and improve mental health; to enrich education. Artists and their concerns can seem a low priority. Founded by artists, poets and critics in 1947 (as a charity with a broadly educational remit), the ICA was imagined as a radical forum for exchange between artists and thinkers across disciplines.
'I don't see too much difference between what it was founded for and where I want to take it,' Bengi Ünsal, newly appointed director of the ICA, tells me over the phone. 'It was founded to give space to interdisciplinary artists who were out of the ordinary, who couldn't find a place in the mainstream. And we still need an independent space where artists can reflect their world.' Under Ünsal's tenure, ICA will move on from the discussion of social justice, at the heart of programming under former director Stefan Kalmár, to return its focus to artists and the arts. Ünsal adds that, despite a legacy of gigs by everyone from The Clash to FKA Twigs, over the last six years she's not really thought of the ICA as a music venue. Describing the institution's audience as 'our future artists', she is looking to host genre-fluid practitioners working at the intersection of music, cinema, dance and visual art.
The UK has experienced waves of institution-building since World War II. The first came amid slow regeneration in the postwar period and brought us the ICA and, many decades later, the Barbican – a utopian, world-class arts centre at the heart of a Brutalist development in a bomb-devastated area of central London. The most recent flowed out around the turn of this century under the New Labour government, with culture imagined as a regenerative salve for grieving post-industrial cities.
BALTIC in Gateshead is the product of this most recent wave: launched (as per founding director Sune Nordgren) as 'a new breed of contemporary art space' in 2002, it occupies a prominent ex-industrial building on the River Tyne, imagined as 'an art factory' for international creatives. Three years before it opened, the scale of BALTIC's ambition was laid out in an installation by Anish Kapoor – Taratantara (1999) – a vast, flaring vaginal passage in red PVC stretching the length of the gutted building. 
Sarah Munro, director since 2015, has steered BALTIC through less inflated times, and baldly describes the current situation, when we speak, as 'a lot fewer resources and a lot more complexity'. It has had to double its self-generated income to stay stable; meanwhile, the surrounding community has been hard hit. BALTIC was founded under the principle of culture-led regeneration, but Munro is invested in the urgent needs of a local population rather than blue-sky thinking. 'Everyone is entitled to have a cultural life,' she says, describing BALTIC's current policy as one of 'radical hospitality'. Satisfying that belief has meant taking art to the community rather than making the building the focus of all activities. Pandemic cuts will have an impact on programming, but Munro hopes it will be reflected in the frequency rather than quality of exhibitions, even if that means only one major international exhibition each year.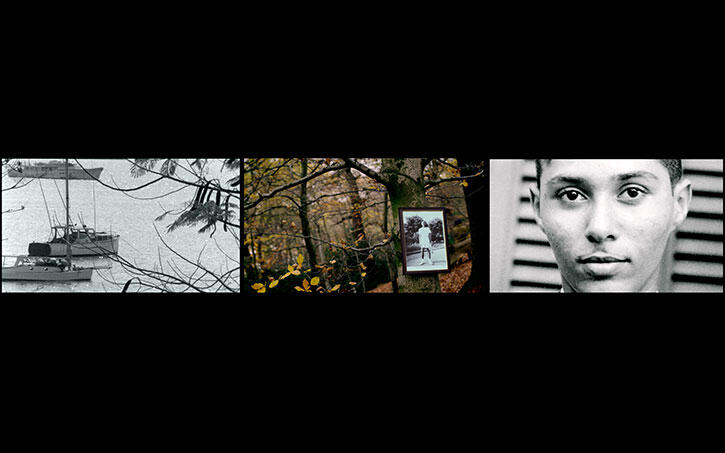 While BALTIC was launched as a gesture of city-centre regeneration, MAC was founded to meet the needs of a residential neighbourhood. The particularity of its location – and the diverse surrounding community – gives MAC its distinct personality. As director Deborah Kermode tells me: '91 percent of our audience is Birmingham residents: we don't have a tourist market.' MAC started as a youth arts organization – a space where neighbourhood children could come by themselves – and Kermode still describes MAC as 'an arts centre with a higher-education college wrapped around it'. 
The centrepiece of MAC's anniversary programme is John Akomfrah's The Unfinished Conversation (2012) – a three-screen film portrait of cultural theorist Stuart Hall, who moved to the area in 1964, two years after MAC's launch. 'I think the most adventurous ideas happen at the margins, not the centre,' says Kermode. She sees the key to institutional health as tight focus: understanding what you're good at doing. 'It's impossible for one organization to offer everything.'
YSP was also founded on educational ideals. Between 1948 and 2007, the site was home to a teaching and arts college, led by egalitarian values informed both by Quakerism and the Bauhaus. Peter Murray, founding director of YSP, was a lecturer, first installing sculpture in the grounds and opening them to the public in 1977. Murray remained at the helm for 45 years, acquiring land until the sculpture park covered 500 acres. In March of this year, he retired and was replaced by Clare Lilley, former director of programme. Lilley told me that she feels 'the founding principles haven't really shifted – Peter set out to create a space that made art and landscape accessible to a wider public.' YSP's collection has tended male and pale, something Lilley has been moving to correct. 'We certainly know where the gaps are: these are the areas we're focusing on over the next few years.' 
In 2021, current and former employees of the Barbican shared painful experiences of everyday racism at the institution in the 'Barbican Stories' report. Their accounts exposed a pattern of BAME staff being hired for junior positions but not progressing through the organization. Contributors reported that their opinions were not valued, and that they were overlooked for promotion. The subtext was that the Barbican wanted to appear to be changing but would not actually countenance change at a meaningful level. A new report is in production for 2022: asked how things have been going since the first report, the spokespeople for 'Barbican Stories' replied via email: 'Still not good enough'.
As Kermode points out, it's important to keep the specifics of an institution in focus. Not every organization can do everything. Beyond founding principles, however, longevity also requires flexibility: the strength to embrace change. As we bid these important, enriching, institutions many happy returns, we might also hope that they are nurturing and listening to the generations that will carry them into the future. 
Main image: Barbican, London. Courtesy: Getty Images