Frieze Editors on What to Look Forward to in 2021
From an exhibition of Francis Bacon's 'beasts' to Terrence Malick's film on the life of Christ, these are the top picks for the year
With 2021 already shaping up to be, well, a continuation of 2020, five members of frieze's editorial team have selected the best forthcoming books, TV series, films and exhibitions to carry you through the darkness. 
Amy Sherlock, Deputy Editor 
As the UK heads into its third, immeasurably miserable, lockdown, I'm glad to have some excellent book releases to keep me company on the long winter evenings. I've just ordered the A Swim in a Pond in the Rain by the brilliant George Saunders – a collection of essays based on the MFA course he's been teaching at Syracuse for the last 20 years, including readings of short stories by the Russian masters Chekhov, Tolstoy, Gogol and Turgenev. Out later this month, Olivia Sudjic's second novel Asylum Road, with its ominous air of mental breakdown, promises to be a timely – if not exactly cheery – read; ditto Open Water, the debut novel from Caleb Azumah Nelson, a tender, troubled story of two artists falling in and out of love in contemporary southeast London (out in Feb). In a more escapist mood, I am excited for New York Review Books' re-release of Leonora Carrington's strange, darkly comic The Hearing Trumpet (1974). Of the book, Luis Buñuel wrote: 'reading The Hearing Trumpet liberates us from the miserable reality of our days.' Here's hoping.  
When museums and galleries re-open, I'm excited to see Modern Art Oxford's survey of Ruth Asawa's beautiful looped wire sculptures, the first European institutional show of her work, which will travel to Stavanger Art Museum in Norway later in the year. Net-like forms will also appear in another much-anticipated spring exhibition – Veronica Ryan's textured minimalism at Spike Island in Bristol, her largest presentation in the UK to date, also set to open in February.
By the time Sheila Hicks's rescheduled retrospective fills The Hepworth Wakefield with colour in November, the world should look a little brighter. 
Andrew Durbin, Editor 
If the lockdown in the UK lifts by March, Heather Phillipson's commission for the Tate Britain is among the first shows I hope to see. Phillipson's sculpture has served as an odd backdrop to Covid-19 for me. In newspaper photos of the conspiracy theorists who gather in Trafalgar Square, I always look for her giant, melting ice cream sundae (titled THE END [2020]) on the fourth plinth. You can usually catch a glimpse of it behind, say, Piers Corbyn – a jarring reminder of how outlandish, and monstrous, everything has become. I can only imagine what new work she has to offer after a year such as this. First on my reading list is the final volume of Deborah Levy's series of short memoirs, Real Estate. (It's out this May.) Part of her 'living autobiography', the book will purportedly pin down the specters that haunt her home. After a long year stuck in mine, I'm curious what she's uncovered. And later in the year, the Song Cave will publish John Keene's forthcoming collection of poems, Punks. Keene is a writer of magnificent complexity and verbal dexterity, and any new work by him is a major event. His 2016 novel Counternarratives has become the sort of book I find myself constantly revisiting over the years. I expect the same of this new one.  
Mimi Chu, Assistant Editor 
'What's left when everything else is taken away?' The question Tess Jaray poses in her paintings has often been on my mind during lockdown, which is why her upcoming show, 'Geometries', at New Art Centre, Salisbury, is among the first I want to see. Inspired by the altarpieces of Piero della Francesca, the exhibition abstracts the Italian quattrocento painter's treatment of three-dimensional space from its biblical reference points. I'm also excited about Izumi Suzuki's Terminal Boredom (Verso, April 2021), the first English translation of the sci-fi author's countercultural writings. After moving to Tokyo in 1970, Suzuki picked apart the sentimentality and patriarchal convictions of her literary peers, and her punky irreverence remains radiant. Film-wise, I'm intrigued to see how Terrence Malick approaches the life of Christ in The Way of the Wind (slated for Cannes, May, 2021) where Mark Rylance will be playing four versions of Satan. I'm hoping it will broach the same kind of moral ambivalence as Badlands (1973), which never gets old.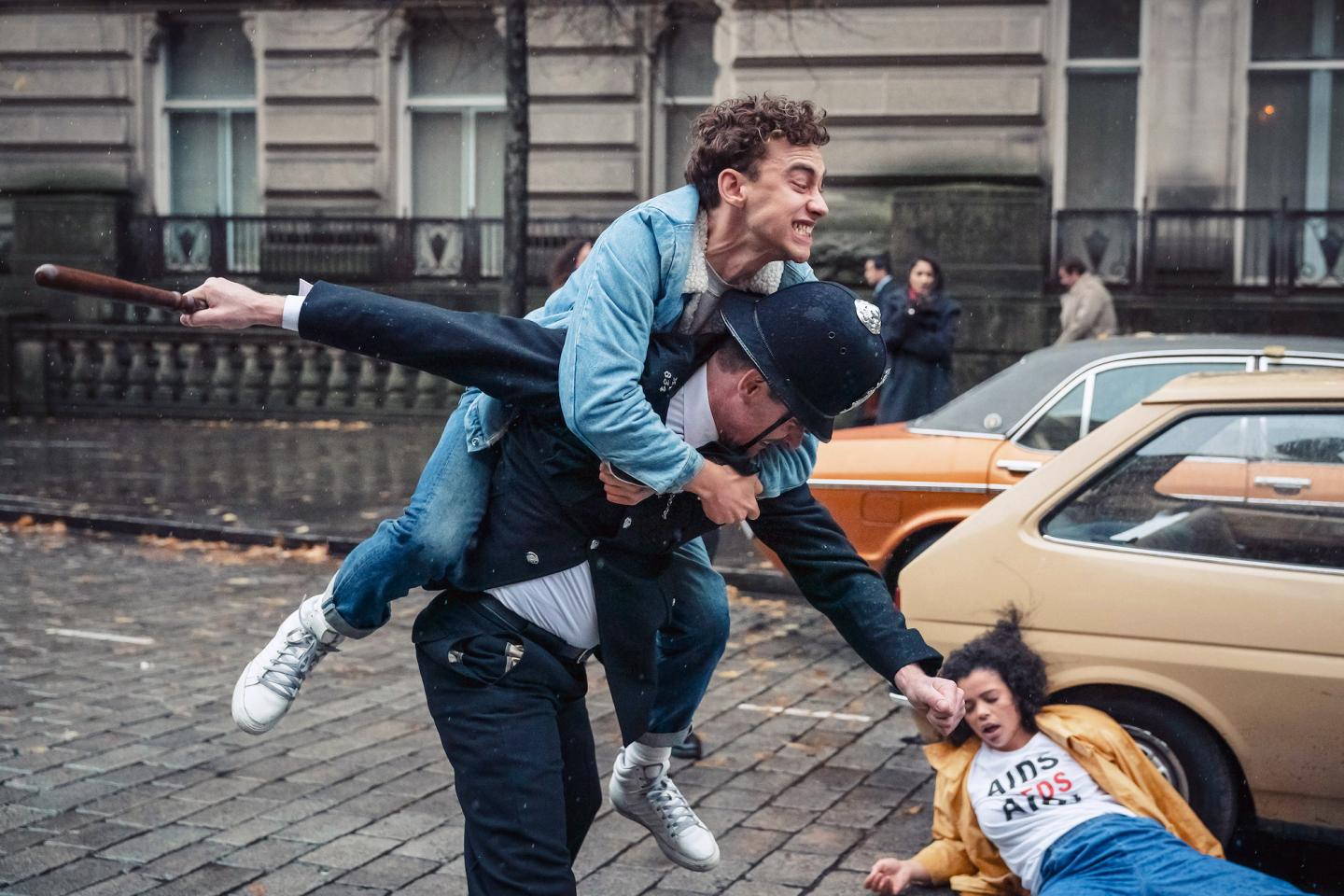 Sean Burns, Editorial Assistant 
I'm intrigued to see how Russell T. Davies new TV series, It's A Sin, lands when it premieres on Channel 4 in late January. He told The Guardian recently: 'I looked away for years. Finally, I have put AIDS at the centre of a drama'. The five-part programme, set in 1981, stars Olly Alexander and follows a group of friends negotiating the virus's onset and layers of misinformation about its transmission. I'm excited that Profile Books is finally reissuing Jayne County's seminal autobiography Man Enough to be A Woman (1995) with a new introduction by frieze contributor Juliet Jacques (scheduled for May.) Jacques's short story collection, Variations, a 'potted history of trans and non-binary people in the United Kingdom from the Victorian period to the present,' is released in June from Influx Press. I have firmly crossed fingers for the openings of the Royal Academy's 'Francis Bacon: Man and Beast' in January and Ajamu's show at Cubitt, London, in February. However, it's beginning to seem very unlikely. 
Jennifer Higgie, Editor at Large 
Just before the latest lockdown (hard to remember which one) I visited London's pre-eminent esoteric bookshop Treadwells to research something I'm writing on mediumistic art: to my mind, the time is ripe for re-thinking our – or mine, at least – assumptions about time and space. I bought Amy Hale's new book on the great British surrealist Ithell Colquhoun: Genius of the Fern Loved Gully (2020), Silvia Federici's Witches, Witchhunting and Women (2018), both of which I'm about to leap into. I've also just ordered a gorgeous recreation of Annie Besant and C.W. Leadbetter's 1901 Theosophist publication Thought Forms: A Record of Clairvoyant Investigation – the 'influential but overlooked link between esoteric thought and modern art'. 
To keep track of time, an increasingly surreal task, I've got a new diary, published by the wonderful Ignota Books – 'an experiment in the techniques of awakening' – which promises to make every day interesting. It's full of fascinating daily facts, e.g. early January is a good time to sow basil – also known as 'Satan's herb, requiring cursed ground to grow properly' – which is 'useful in exorcisms and protection spells'. (Perhaps it's reassuring that the basil in my garden has died.) I also want to re-read Ursula K. Le Guin's exploration of androgyny, Left Hand of Darkness (1969) – and other novels by her, as her wisdom seems to grow in stature with each passing year. As for novels by the still living, I can't wait to read Oana Aristides' Under the Blue – a prescient novel about a post-pandemic Europe – and the great Marina Warner's new book Inventory of a Life Mislaid. In terms of non-fiction, a new book by Olivia Laing is always cause for celebration and Everybody: A Book About Freedom is no exception. I'm currently reading and loving an uncorrected proof of Charlie Porter's What Artists Wear .
If this past year has taught us anything, it's that anticipation of all sorts will most likely be scuppered. But I read about this today, and wish I could go: The Isolated Cinema, the Göteborg Film Festival 2021, which will be screened for one person on an island off Sweden. 'Only you. The ocean. 60 film premieres'. (Is it odd that at a time of great isolation, some of us crave even more?) I look forward to watching the video diary the lucky winner makes. Speaking of film, I have a fantasy that by July we'll all be vaccinated and so can travel to one of my favourite places, the Greek island of Syros, for their experimental International Film Festival: they've titled it 'The Off-Season Edition'.
In terms of exhibitions and events I'm looking forward to, hopefully not in vain, here in London, I'm longing to visit the definitive retrospective of the wildly imaginative surrealist Eileen Agar: Angel of Anarchy at London's Whitechapel Gallery (no opening date yet), Ruth Asawa at Modern Art Oxford, Michael Armitage at the Royal Academy in March, Paula Rego at Tate Britain in June and the life-affirming dadaist Sophie Taeuber-Arp at Tate Modern in July.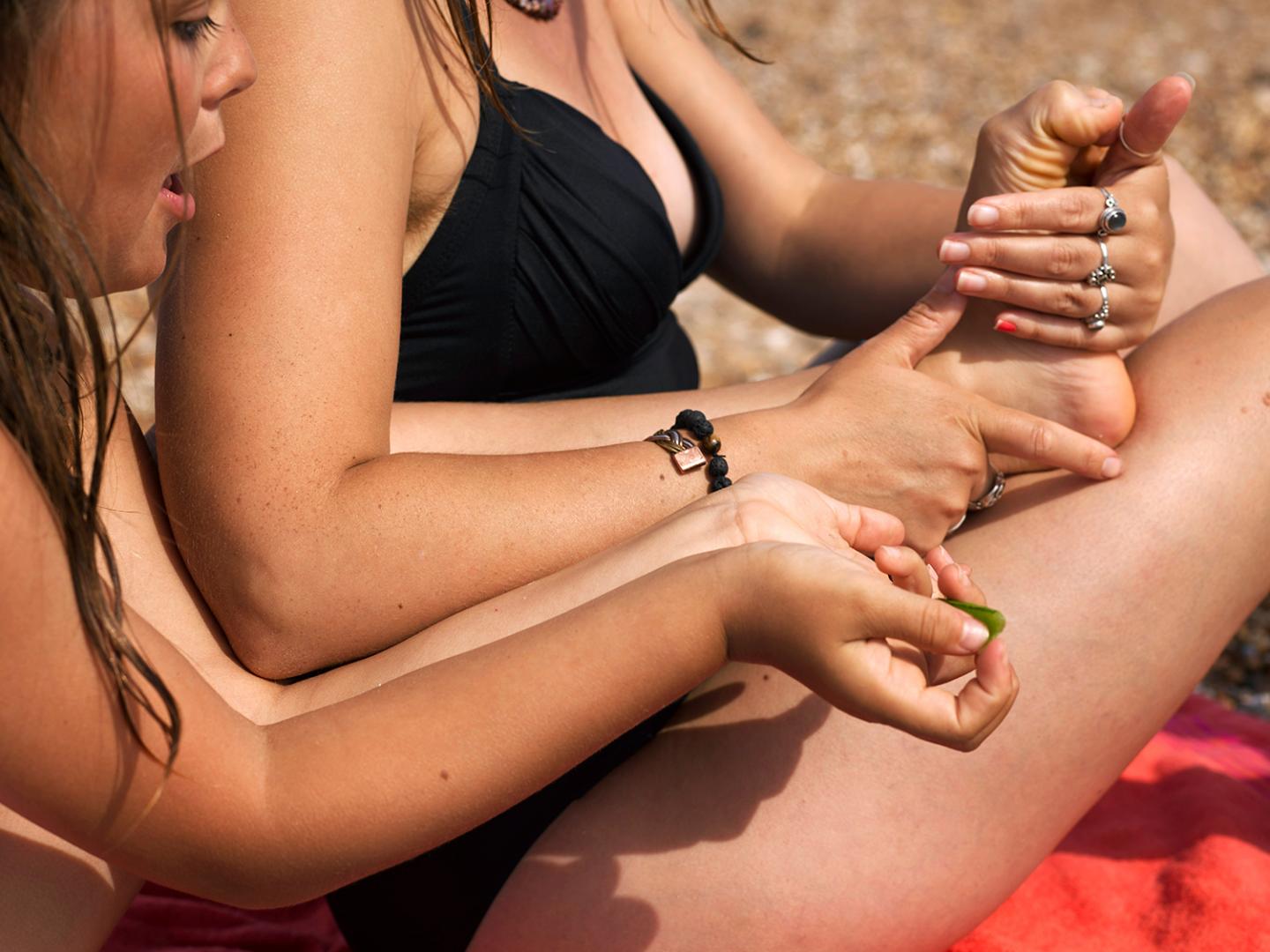 Last year I wrote a catalogue essay for the wonderful painter Lisa Brice's first major museum show, at KM21 in The Hague. Am praying I can finally see it in the flesh for the finissage in April. Speaking of spring, and in order to satiate my craving for the ocean, I would love to get to the Villa Carmignac on the French island of Porquerolles to visit 'The Imaginary Sea', which is curated Chris Sharp. Apparently, he's going to reimagine the foundation as an underwater natural history museum. The pandemic has prompted a rethinking of the home, be it appreciation or a desperate longing to escape it. Polly Braden's forthcoming photographic exhibition 'Holding the Baby', with a wall text by Claire-Louise Bennett, follows the daily lives of seven women bringing up children as sole parents in the UK: it opens at The Museum of the Home in London in May, and will tour to various museums in the UK. If at all possible – roll on the vaccine! – I'm longing to get back to Australia sometime this year to see the ground-breaking exhibition 'Know My Name: Australian Women Artists 1900 to Now' at the National Gallery of Art in Canberra.
That said, if we can't travel or visit galleries, there's always the couch, a pot of tea and re-runs of Poirot: permanent solace in a dark world.
Main image: Sheila Hicks, Saffron Sentinel, 2017. Courtesy: © Sheila Hicks and Alison Jacques Gallery, London; photograph: Noam Preisman