Haroon Mirza, MindFilp
Frieze LIVE programme's 111 hours of duration stems from artist Haroon Mirza's research into the physiological properties of the frequency of 111 Hz, one that has been demonstrated by scientists to resonate from certain prehistoric megalithic structures that served as centres for social or spiritual events. For Frieze LIVE, Mirza will present a new participatory light and sound installation MindFlip, in collaboration with soprano opera singer Sarah-Jane Lewis. Also on display, will be The Drummer, 2020.
Audiences were able to use a QR code to activate the work and the 111 Hz frequency, at 9 Cork Street from 8–11 October, 12-6pm.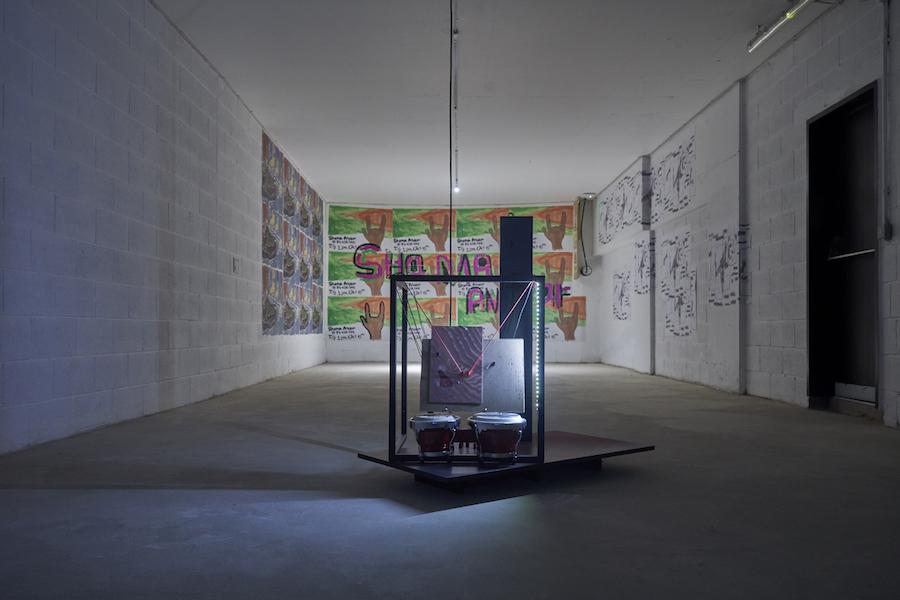 LIVE is Frieze London's showcase for Live Art and sound. This year LIVE is curated by Victor Wang (王宗孚) (Artistic Director and Chief Curator of M WOODS Museum, Beijing). For the first time ever, LIVE will take place at 9 Cork Street in London, where Wang and a group of artists, will establish a temporary Institute of Melodic Healing during Frieze Week. This institute of sound and performance will last for 111 hours, aiming to promote community and healing by thinking through sound and body.
Please be aware that, for reasons of safety and security, entry to Frieze at Cork St Galleries is at the discretion of the organisers and is subject to the following conditions:
Face coverings
Face coverings must always be worn over the mouth and nose whilst on the premises unless proof of medical exemption can be provided
Social Distancing 
Please ensure 2m is maintained between yourself and other persons on site at all times
Contact tracing
All persons entering site are required to register attendance through NHS contact tracing app 
Unfortunately, there is no wheelchair access at the venue.