Art From Across the Asian Continent at Frieze Masters 2019
Themed presentations and historic artwork from Asia are stronger than ever at this year's fair
While Frieze London celebrates its most international edition to date this year, Frieze Masters sees an unprecedented representation of Asian artists and exhibitors at its seventh edition.
In the main section of Frieze Masters, 10 Chancery Lane & Boers-li (D8) brings a curated presentation marking 40 years since the founding of China's Stars group, a short-lived avant-garde group of self-taught artists operating in Beijing between 1979 and 1983.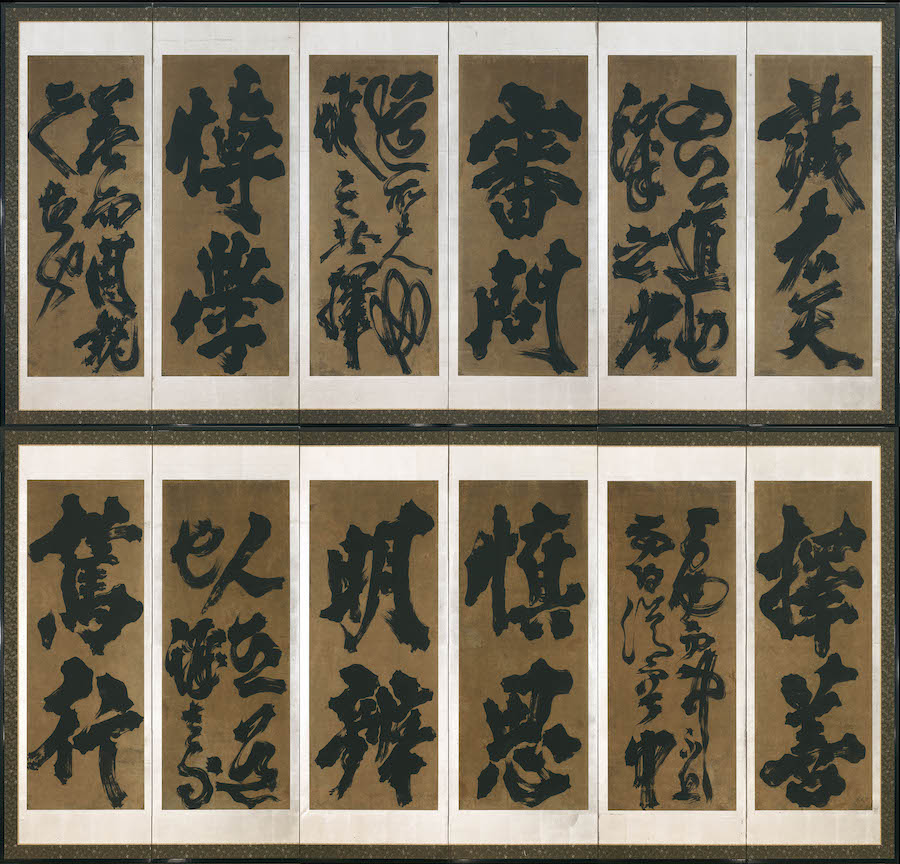 Kyoto-based gallery Shibunkaku (A9), brings works by two leading members of Bokujinkai group, Inoue Yūichi and Morita Shiryū, who were at the forefront of Japanese calligraphers to radically re-envision their art as part of the international avant-garde.
Tina Kim Gallery (C12) presents a presentation focused on the works by Seung-Won Suh, a leading figure of Korean Modernism and Kim Tschang Yeul, founding member of the Korean Art Informel movement, alongside predominant Dansaekhwa artists.
The focus on Asian art also takes over this year's Collections with the arrival Asian Art expert Amin Jaffer, who co-curated this section alongside Sir Norman Rosenthal. From paintings of Europeans and their lifestyle by Indian painters at Alexis Renard (C8), to Japanese art and calligraphy in the context of Buddhism and Zen philosophy at Gregg Baker Asian Art (C9),  the diverse presentations featured in Collections 2019 aim to bridge eastern and western cultures and histories through art.