A Brief Art History of the Moon
To celebrate the 50th anniversary of the moon landing, a selection of iconic images of the moon from artists, scientists and filmmakers
The moon has long been revered by humankind: it's a source of fascination for astronomers and astrologers alike. 50 years ago, the first manned spaceship touched down on the surface of our closest natural satellite. The Apollo 11 mission was broadcast live, to an estimated audience of 500 million people. The event wasn't just a technological success, but the footage formed iconic imagery of the 20th century. To celebrate the anniversary, a new book The Moon – From Inner Worlds to Outer Space (2019) has been published by Louisiana Museum of Modern Art/DAP. From a 19th-century scientific model, to a Surrealist painting by Salvador Dalí, the illustrated work compiles representations of the moon throughout history.
A large-scale scientific model of the moon is captured in a black and white photograph from 1898.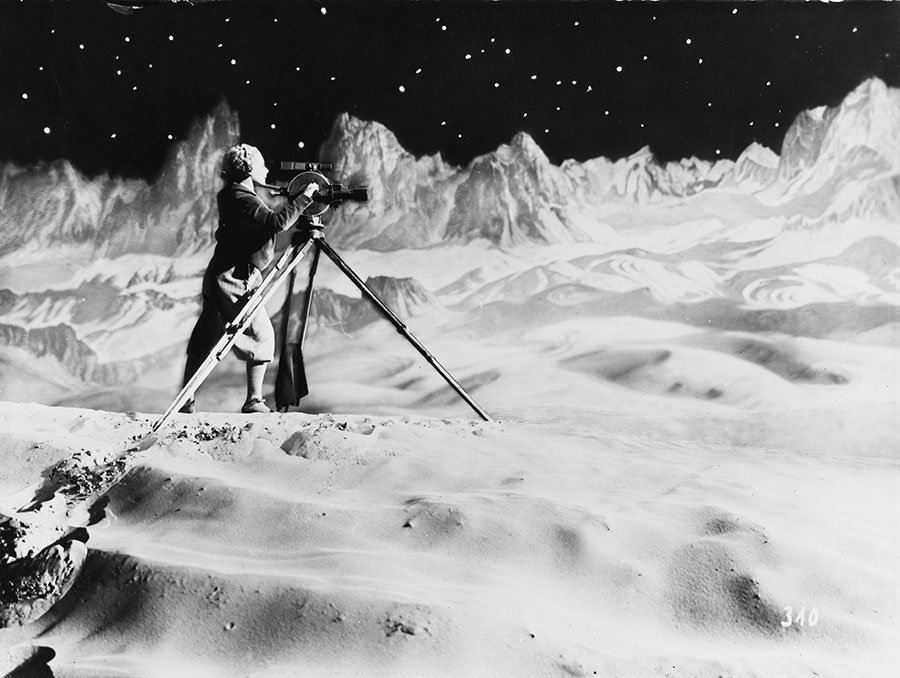 In Fritz Lang's science-fiction melodrama Frau im Mond (Woman in the Moon), 1929, a team of space travellers visit the far side of the moon in search of gold.
Man Ray's photogravure Le Monde (1931) includes an image of the moon and a light switch on an electric wire.
Georges Méliès's 1092 silent film A Voyage Dans la Lun (Voyage to the Moon) follows a group of astronauts who travel to the moon in a canon-propelled space shuttle.
Max Ernst painted Naissance d'une galaxie (Birth of a galaxy) (1969) in the same year as the moon landing.
Salvador Dalí's Big Thumb. Beach. Moon and Decaying Bird (1928) impressionistically represents the moon in this mixed media work.
Katie Paterson simulates moonlight in Light Bulb to Simulate Moonlight (2008) using a specially-made halogen lightbulb.