'Fashioning Masculinities' Skips the Everyday Man
A major exhibition at London's V&A makes a beautiful show of the rich realm of menswear but misses some fundamental basics
The Victoria and Albert Museum's new exhibition 'Fashioning Masculinities: The Art of Menswear' starts with the naked body. No better place, perhaps, given the unwieldy task its curators Rosalind McKever and Claire Wilcox faced in looking at how masculinity is defined through dress, for the first major exhibition by the institution to focus on menswear. The curators approached their theme using roughly 200 works of art and fashion, arranged into three sections: Undressed, Overdressed and Redressed.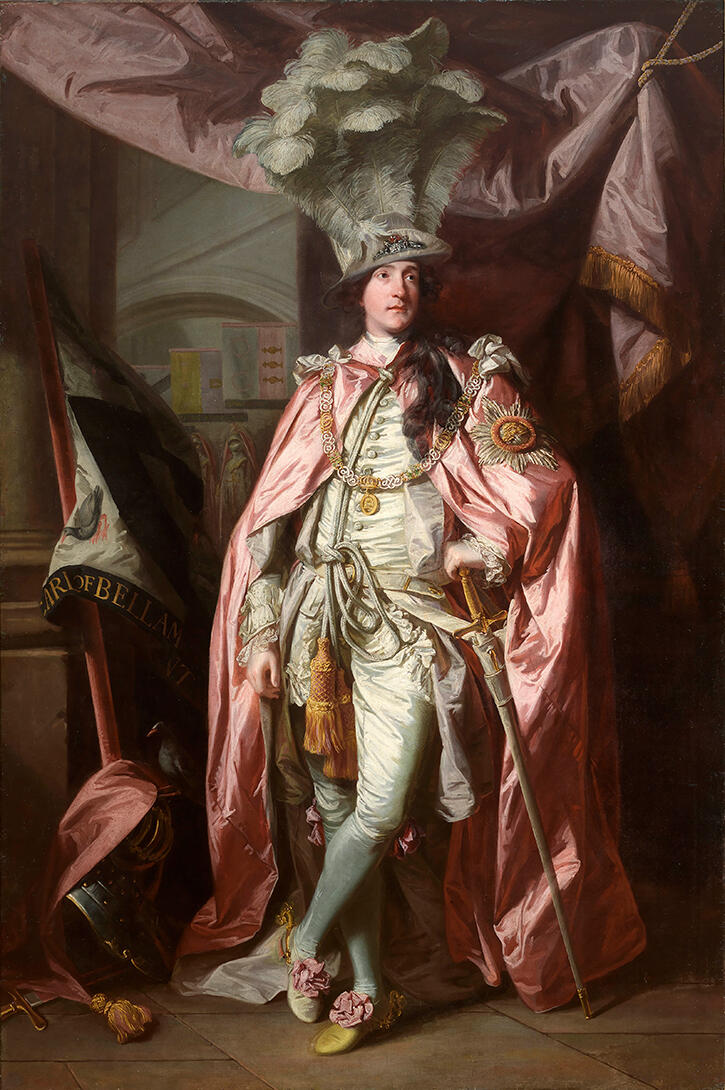 Undressed starts by scrutinizing the ideals of male beauty, consulting Albrecht Dürer's Four Books on Human Proportion (1532–34) and splitting an Action Man into his constituent parts; then it questions them using alternative models represented by artists, illustrating a diversity of body shapes (Anthony Patrick Manieri), race and sexuality (Isaac Julien), and gender-fluidity (Cassilis) – before the focus is turned to clothing. It is here that the idea of 'fashioning' comes in, with displays pointing to the ability of bodily adornment to both mask and accentuate: modest 18th-century linen undergarments appear next to classical sculpture, such as The Apollo Belvedere (c.CE 120), its towering male form draped sparingly with fabric. A fig leaf is also proffered: specifically, the one that was commissioned for the V&A's copy of Michelangelo's David (1501–1504) after the naked sculpture had shocked Queen Victoria in 1857. 
The second gallery, Overdressed, shows how in the 17th and 18th centuries European men signalled their wealth and status with opulent fashion, and how these references have been repurposed by others: for example, court beauty Frances Stewart, dressed like a high-ranking soldier in Jacob Huysman's portrait (c.1664), or in 2019, actor Billy Porter wearing a custom Randi Rahm cloak, echoing Italian prince Alessandro Farnese in a portrait by Sofonisba Anguissola (c.1560). Masculinity's traditional aversion to colour and pattern is reassessed, starting with the premier transgression, pink, with Joshua Reynolds's portrait of nobleman Charles Coote (1773–74) juxtaposed with work by contemporary designer Thom Browne (whose outfits feature matching codpieces) and Grace Wales Bonner, whose tailoring explores representations of Black male sexuality and identity.   
The third gallery, Redressed, culminates in the rise of the suit as a sober masculine archetype, through the purist but extravagant dictums of renowned Georgian dandy Beau Brummell and military wear from the Napoleonic Wars to World War II. The suit's permutations are explored: a Robert Longo drawing of a suited man in a contorted pose from his 'Men in the Cities' (1977–83) series is shown alongside a video on the democratizing effect of the post-war demob suit, photography of women who subverted the norms of who got to wear suits – Marlene Dietrich, Gladys Bentley – and contemporary deconstructions by Rick Owens, Lesiba Mabitsela and Comme des Garçons. 
A statement from Gucci's creative director, Alessandro Michele, a current pioneer in gender-fluid high fashion, acts as an epigraph for the show (of which Gucci is exhibition partner): 
'In patriarchal society, masculine gender identity is often moulded by violently toxic stereotypes. [...] It's time to celebrate a man who is free to practise self-determination, without social constraints, without authoritarian sanctions, without suffocating stereotypes.' 
An adjunct to that could be this, from Wayne Koestenbaum's book Cleavage: Essays on Sex, Stars and Aesthetics (2000): 'Masculinity should be taken out of circulation, or its franchise opened up – but if masculinity ended, would I be able to speak?' 
Some certainly do not get to speak here. Mainstream fashions that have powerfully shaped contemporary ideas of masculinity are largely ignored – jeans, for example, only make a single appearance. The exploration of working attire present in 'Invisible Men', a 2019 exhibition of pieces from the Westminster Menswear Archive, is also absent. The selection from the V&A's menswear collection is excellent, but largely Eurocentric. Although the work of global creators such as Senegalese photographer Omar Victor Diop, British-Jamaican designer Martine Rose and Nigerian menswear brand Orange Culture is featured (and is complemented by JA Projects' exhibition design, which in the Overdressed section introduces West African Highlife music) – it all feels subsumed into what McKever explained to me at the exhibition's preview is a predominantly European story.
Although the exhibition is not chronological, final billing is given to three recent 'viral' outfits: Porter's 2015 Golden Globes outfit, drag queen Bimini Bon-Boulash's bridal look in the second series of RuPaul's Drag Race (2021), and singer Harry Styles's Gucci custom ball gown for the December 2020 cover of American Vogue. The drama of these looks, combined with the attention-grab styling of an immersive final room, makes the content of this space feel like a riposte to all that came before. The continuation here of the exhibition's focus on a particular Western elite, ending with contemporary Western celebrities, offers a simpler narrative arc, yet further diminishes the importance of the actions taken by less visible classes, cultures and subcultures across the globe in relation to a changing definition of masculinity. 
Fashion is adept at handling multiple references and narratives, so is well disposed to trace the intersectionalities that blend with masculinity, particularly in a patriarchal, classist and colonialist setting – but it is also good at absorbing them. While the exhibition makes a beautiful show of the rich realm of menswear, some critical cultural influences – from New York ballroom culture to the cultural heritage of the contemporary designers in the exhibition – do not get the full attention they deserve. The show feels strongest when, as in Undressed, art and fashion are allowed to play off one another. A definitive exhibition on this show's chosen theme would be impossible, but if masculinity is to be unpicked – as 'Fashioning Masculinities' hopes to – the choice of tool will determine the success of the job.
'Fashioning Masculinities' is at The Victoria and Albert Museum, London, until 06 November 2022
Main image: 'Fashioning Masculinities', 2022, installation view, The Victoria and Albert Museum, London. Courtesy: © Victoria and Albert Museum, London