Raw Nerves: How Cate Le Bon's New Album Chips Away at Musical Expectations
Written in a remote village in Cumbria, 'Reward' is tensely intimate yet wrapped in lyrical conundrums 
Nearing the end of 'Mother's Mother's Magazines', a track from Cate Le Bon's new solo album, Reward, a faint buzz gradually comes to the fore, rising up through the layers of percussion, saxophone and twanging guitar. At first it seems as if the source is electric; the result, perhaps, of a loose amp jack generating unwanted interference. Soon, though, it becomes apparent that what we're hearing is the sound of a franticly buzzing wasp or bee. It's a small jolt, a quirky interlude that provides an apt metaphor for Le Bon's musical approach as a whole. This is unconventional pop that carries a sting; it can unsettle as much as it beguiles. 
Le Bon's music sounds like so many things and yet like nothing else at all. As described by artist Phil Collins, one of her regular collaborators, 'Cate forges seemingly familiar styles — experimental pop, post-punk, kraut rock, outsider folk — into odd and hazily recognizable new shapes.' Key to those shapes is Le Bon's distinctive voice and vocal phrasing. In album opener Miami, for instance, the eponymous South Florida city rolls into a chant, 'My army'. At once strangely alien and recognizably Welsh, the vocals are rich with a seemingly contradictory mix of coolness and empathy.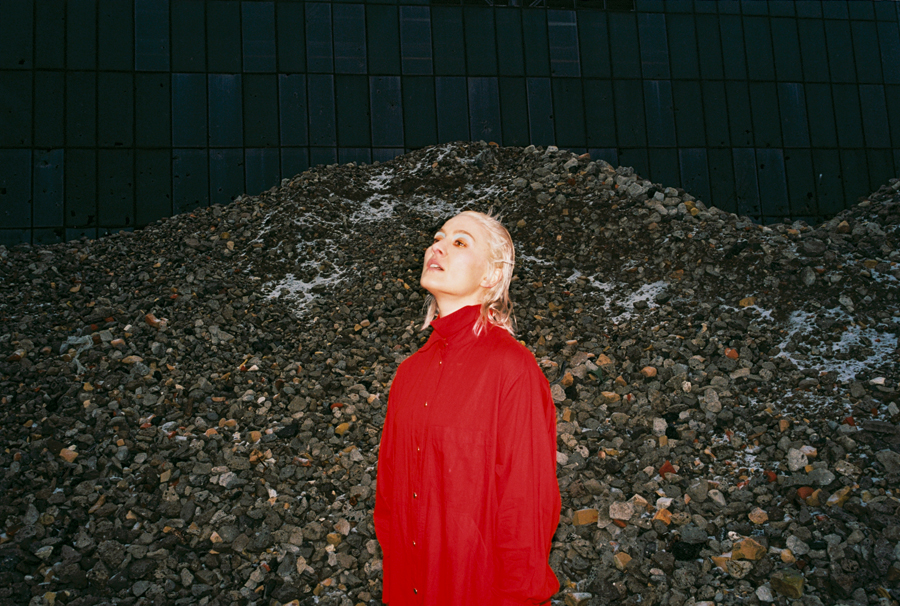 In 'Home To You', it's the latter that comes through most clearly, its deeply evocative bittersweet melody belying the relative simplicity of the arrangement. A sense of pining for something through the rhythms of the everyday is beautifully, tragically apparent. The singer's words ache with a kind of abstract anxiety: 'Home to you / Is a neighbourhood in the night kitchen / Home to you / Is atrocity in the town / Home to you / Is an impasse under hallway ceilings / Home to you / I'm a cross hair / Stubborn / dream loving.' Collins's video for the song – filmed amidst the concrete destitution of Lunik IX, a Roma ghetto on the outskirts of Košice, Slovakia – matches the music's sense of dislocation, capturing the spirit of a marginalized community in the throes of daily life.
For Reward, Le Bon relies a little less on her distinctive guitar playing and broadens the musical range with an underpinning of 1980s-sounding synth and percussion. There's a sense of bigger themes being tackled, too, of raw nerves being touched. Le Bon wrote this album over a year in relative isolation, from a rented cottage in the Lake District, an extreme contrast to her previous home in Los Angeles where she moved to from Cardiff in 2013. (Born Cate Timothy in 1983, she grew up in rural Carmarthenshire, southwest Wales). During this solitary period, Le Bon would often begin the day with an invigorating 7am dip in nearby Lake Windermere as part of a local women's swimming group. She also spent the time fulfilling a long-held desire to learn the art of wooden furniture making. Such grounded counterpoints to the lifestyle of the itinerant musician – her tour for 2016 album Crab Day, for example, was particularly long and grueling – seem to have emotionally anchored Le Bon's songwriting. She describes furniture-making as 'unbelievably nourishing… It taught me the art of patience'. Some of that calm control comes through on Reward's ten songs, but so too does her increasing confidence to chip away at musical expectations. As she said recently in a podcast interview with The Quietus: 'Deviation is something I encourage in musicians.' 
Le Bon's own musical deviations have included recording and touring as DRINKS, a duo with Tim Presley of White Fence that has so far released two albums: 2015's Hermits on Holiday and 2018's Hippo Lite. Reward was made with a cast of regular band members as well as guest musicians including Warpaint drummer Stella Mozgawa and lo-fi American alt-rocker Kurt Vile. It is, says Le Bon, 'a set of the most personal songs I've ever written', and yet, she adds, despite this, 'they're still cloaked in ambiguity'. Both comments ring true. Composed on piano rather than her usual guitar, the songs are tensely intimate yet wrapped in lyrical conundrums. On 'Magnificent Gestures' she sings: 'Romance is company / Permeates the concrete graft / Puts my head / In a car park.' These are lyrics you want to roll around in your mind as you feel their meaning take shape. Amplifying the small details of life, Le Bon's music gives resonance to the unnoticed and overlooked. 
Reward (Mexican Summer) is out now
Main image: Cate Le Bon, Reward press photo, 2019. Courtesy: Perfect Pitch PR; photograph: Ivana Kličković