Why Countercultural Arts Spaces Must be Preserved
Legendary London arts venue, The Horse Hospital, nurtures a vital web of creative expression and disruptive ideas 
Hidden down a cobbled backstreet behind the British Museum, a heavy wooden door opens onto a deep red passage that leads into a multidimensional, womb-like space. So many incredible events have been held at the Horse Hospital since it launched in 1993 that the past echoes around its walls: mods, rockers, punks and queer kids of all ages laughing, chatting, fooling around; artists and performers experimenting with sound, touch, trash; an older woman, oozing style as she sips on vino, drawing a young artist who's getting a tattoo; a man with a commanding stage presence reciting a poem about the loss of a lover that reverberates through the audience in a shared moment of euphoric agony.
Non-profit since its inception, The Horse Hospital has provided an important space for underground and avant-garde arts for almost 30 years. Towards the end of 2019, before the current pandemic forced the Horse Hospital to suspend its programme, the venue hosted 'Psychic Communities', a series of shows and events curated by Letitia Calin and Sholto Dobie, centred on how networks are formed beyond conscious and verbal forms of communication. The programme featured a site-specific installation and film by Jenkin van Zyl (Oblivion Industry, 2019) and a week-long residency and performance by Elena Bushueva, New Noveta and Sophie Sleigh-Johnson (Drift Fright, 2019). Both bodies of work explored the unspoken experiences of affiliation that make an individual feel part of a collective. As Calin told me: 'We wanted to focus on the subconscious, psychosomatic processes that bring communities into being – instances of tacit recognition and shared understanding that link people together in moments of collective consciousness – to better understand at what point "a commons" starts being felt and one begins to take on a collective responsibility.'
Drift Fright evoked these connections by summoning a collective visceral anxiety within the crowd through performance. 'New Noveta didn't physically arrive until about two hours into the performance,' recalls Calin. 'There were so many people in this very claustrophobic situation: a dark, chaotic space, divided by floor-to-ceiling curtains, pulsing with a low, droning soundscape that was becoming increasingly more oppressive as the impatience grew. A generalized anxiety was permeating the crowd which shared a public vulnerability that nobody was willing to admit to. The collective bodily trauma was never quite shaken off, even after the curtains had been tied back and the performance had morphed into a party.'
Van Zyl's Oblivion Industry transformed the underbelly of the Horse Hospital into a labyrinthine loop that transported the audience into a collectively constructed world of uncomfortable fantasy. 'The art world loves to pitch artists as lone wolves, to promote hyper individualism at the cost of the planet and social health,' muses the artist as we discuss psychic communities, 'but that ignores how fundamentally collaborative all good creative endeavours are. You are in the process of constructing and mapping out the outer limits of the world together, but also keeping in enough chaos and potentiality to keep letting it unfurl in a way that surprises you.'
Complementing these new commissions was a retrospective of the 1970s 'gutter art' of the late Stephen Varble, captured in the documentary photographs of Greg Day. The artist's alchemical transformation of trash into genderfucking performance couture in the streets of New York captivated a community of like-minded souls. Believing that capitalism would bring about the collapse of our world, Varble, along with his friends and lovers, advocated against the commodification of art. For decades after his death in 1984, the artist's work remained undocumented outside of personal collections. As is so often the case with countercultural scenes, it was the kinship and community that inspired Varble's work that also preserved it. Within the artist's New York sphere, spaces such as La MaMa Experimental Theatre Club, where he directed his play Silent Prayer (1973), and nightclubs like Club 57, where suburban runaways formed new families while having fun with outlandish ideas, acted as linchpins for these psychic communities to grow and thrive.
Also advocating for the necessity of these kinds of spaces is photographer, curator and activist Ajamu X. In a recent profile for frieze by Kevin Brazil, 'Ajamu on the Pleasures of the Darkroom', the artist describes how these 'darkrooms' – physical underground locations – can serve as vital agents for marginalized people to build community through performing utopia. Motivated by an archival impulse, Ajamu's work creates worlds in which Black and Brown queer people can explore themselves, and their desires, away from oppressive societal structures. The Horse Hospital is preparing a retrospective exhibition of Ajamu X and Topher Campbell's rukus! Archive of Black British LGBT+ life and culture, as it simultaneously embarks on a formal archive of its own 28-year history.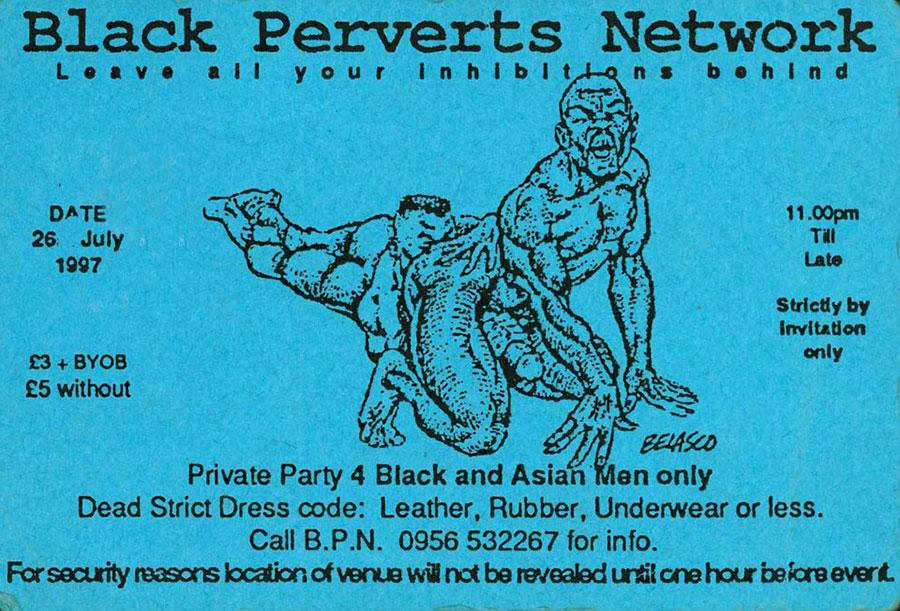 Countercultural environments like these, with a documented lineage of events taking place within the same physical space, provide a unique opportunity for preserving work that has traditionally been widely dispersed and difficult to collate. As Randall C. Jimerson, former president of the Society of American Archivists, observed in his essay, 'Archives for All: Professional Responsibility and Social Justice' (2007): 'All aspects of society should be documented, not simply those where power has traditionally resided.'
Yet, despite having long provided a crucial space for artists to have fun, explore disruptive ideas and cultivate vital community connections, the Horse Hospital finds itself under threat from a fatal 333 percent rent hike. We can't continue to uphold work like Varble's and idolize queer counterculture without confronting, and working to transform, the ugly reality that our treasured independent art spaces are being driven out of our cities in pursuit of commercial gain.
We have a unique opportunity in this moment, as we collectively emerge from an intense period of isolation, to relearn how to physically connect with each other beyond verbal and conscious forms of communication. We have the power to shift our values and prioritize community-forming bonds over commodified objects and private profit. We have the chance, as we rebuild our material world, to nurture our unique physical spaces, our personal relationships, our psychic communities.
Subsequent to the writing of this article, The Horse Hospital announced that, after 18 months of uncertainty and negotiations, they have secured a new lease to remain in the building and continue their programme of exhibitions and events for a further four years. Their future after this period remains uncertain.
Main image: Jenkin van Zyl, Oblivion Industry, 2019. Courtesy: the artist and The Horse Hospital, London