Lacrima: Viviane Sassen's Specially Commissioned Homage to Lee Miller
'The images Miller created don't exist solely in the past: her legacy moves through time, like a river'
The title of my visual essay is the Latin word for tear. When Lee Miller left her lover Man Ray, he created one of his most famous photographs, Larmes (Tears, 1930–32), which depicts a woman whose weeping has been transformed into glass beads. The image embodies the idea of sorrow or trauma – a driving force for both Miller and myself and one that continues to inform my work.
When I first saw one of the many portraits Man Ray took of Miller, I was struck not only by her astounding beauty but by the fact that she appeared to be the kind of person that most women would like to be: calm, fierce, fearless. When I discovered that Miller was a photographer, it made me even more interested in her. I've always been drawn to the art of the first part of the 20th century and the surrealists are especially dear to my heart. (In fact, I toyed with calling this visual essay 'Fachan', after the creature from Celtic mythology that only had one eye, one leg and a single hand protruding from its chest.) Miller and I share certain experiences: we were both fashion models in our younger years and she, too, was employed as a commercial photographer in order to finance her more personal work.
I relate to Miller's distrust of dogma and her intimation of the uncanny and the grotesque: a shadow is always present. That said, humour is never far off. What most attracts me to her pictures, though, is her free thinking and the surrealist eye she cast upon the world.
By translating some of my ideas into black and white, I've tried to pay homage to Miller's work in a direct way. I like to think about how my photographs might have looked if I had lived in her time. Yet, for me, the images Miller created don't exist solely in the past: her legacy moves through time, like a river.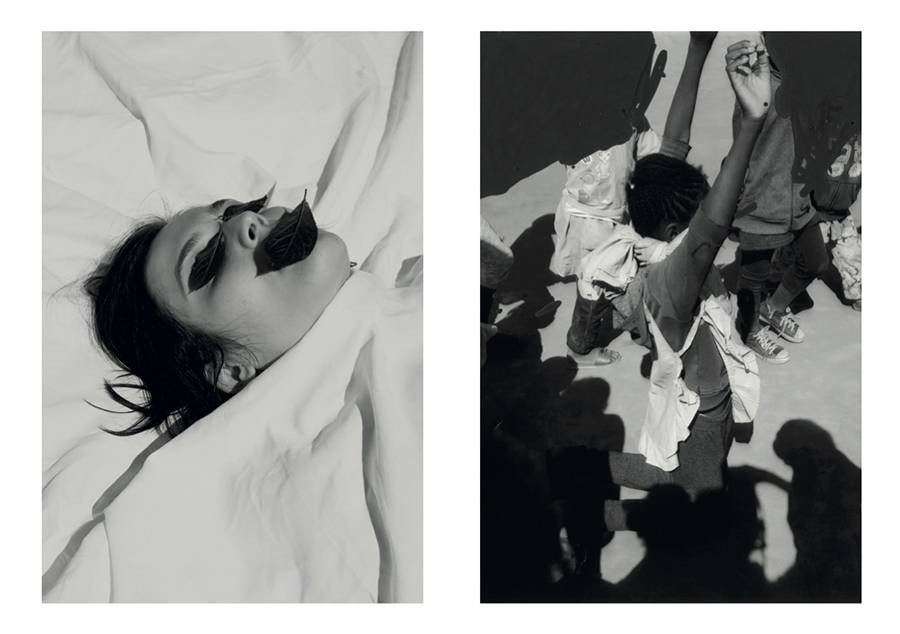 This article first appeared in frieze issue 198 with the headline 'Lacrima'
All images courtesy: © Viviane Sassen