Milan's New ICA Opens its Doors With a Tribute to Marc Bloch and the 'Historian's Craft'
The Italian city's latest art space is a welcome addition to its booming art scene
The new Fondazione ICA (Institute for Contemporary Arts) Milano has opened its doors with a group show titled 'Apologia della Storia – The Historian's Craft'. It pays tribute to the eponymous book by the French historian Marc Bloch, which he started writing in 1940; it was published posthumously in 1949, after the author, who had joined the French Resistance, had been tortured and executed by the Nazis in 1944. It's a book that is, given its genesis, surprisingly full of optimism. Bloch answers the question 'what's the purpose of history?' by demonstrating the need for a 'critical method' to reconstruct collective memory, avoid fake sources, distortions and simplified judgments and, most importantly, to analyse how humans behave in the present. 'This faculty of understanding the living is, in very truth, the master quality of the historian,' he writes. Given the current political climate in Italy, ruled by an aggressively populist government supported by mass consensus, the choice of Bloch's book as a reference for this inaugural exhibition – which was curated by the ICA's director, Alberto Salvadori, and Luigi Fassi – is hardly a coincidence.
The ICA occupies a partially renovated 1930s industrial building that is located a few minutes' walk from the Fondazione Prada, in south Milan's post-industrial Ripamonti neighbourhood. The area is rapidly becoming a hub for contemporary art: in the nearby Via Mincio, for instance, is the Reading Room, a small bookshop packed with independent magazines that hosts presentations, debates and workshops, while the historical dance club Plastic holds court at weekends in via Gargano, just round the corner. 
ICA's cold and cavernous hall on the ground floor hosts only two works: James Lee Byars' The Conscience (1985) – a shiny glass cupola that encloses a tiny brass, relic-like globe that is mounted on a gilded pedestal – and Ryan Gander's uncannily cute and cartoonish animatronic mouse 2000 Year Collaboration (The Prophet) (2018), who peeps out of a wall while interpreting the final monologue of Charlie Chaplin's film The Great Dictator (1940) in the voice of the artist's daughter. The upper floor, divided in smaller rooms, houses Paul Pfeiffer's Study for Incarnator (2018), which comprises a video and three carved wooden busts that were inspired by Justin Bieber's role as global pop icon and cross-cultural prophet of the new century. In his photographs and videos – The Great Baghdad Garden (2010-14); Gaza Strip – Palestine (2012); MAPPING IDENTITY BAGHDAD (2012) – Antonio Ottomanelli maps life, architectures and memories under occupation and war, while in his short video History after Apartheid (2015) Haroon Gunn-Salie documents the police practice of shooting street protesters with coloured liquid in order to arrest them at a later stage. An approach that originated in Germany during the Nazi regime, it's now common in many countries, including the artist's native South Africa, in Bangladesh, Hungary, South Korea, Turkey and Uganda. In her two-screen video Looking for Donkeys (2009), which was shot on the island of St. John, Nanna Debois Buhl casts the local white donkeys – which were introduced by Danish settlers in the 18thcentury – in the uncomfortable role of ghosts from the colonial period who are 'witnesses of history', as the introspective voiceover explains.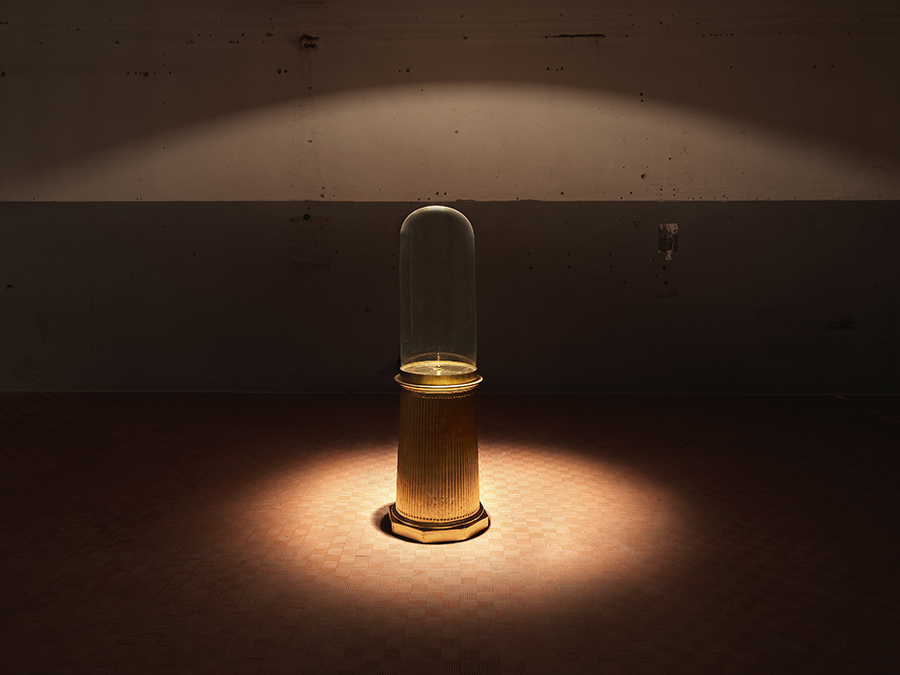 Funded by a group of Italian collectors (Bruno Bolfo, Giancarlo Bonollo, Enea Righi and Lorenzo Sassoli de Bianchi), along with Salvadori, and counting among its donors the Magazzino Italian Art Foundation (co-founded by Nancy Olnick and Giorgio Spanu, who in 2017 opened a museum of postwar and contemporary Italian art in Cold Spring, New York), the ICA will operate as a non-profit space, with free entry. Bloch's 'critical method' also resonates in the ambitious public programme which in coming months will include talks and screenings (with Yervant Gianikian, in February), book presentations, educational activities, a philosophy school coordinated by Riccardo Venturi, and a special project dedicated to young Italian and Italy-based artists. 
The launch of the ICA is a welcome addition to the crowded map of Milanese privately funded contemporary art institutions, ranging from the blockbuster Fondazione Prada and HangarBicocca, to the smaller Fondazione Carriero, FM-Centro per l'Arte Contemporanea, Fondazione Pini and Fondazione Pomodoro, to name but a few. The energetic cultural climate and economic renewal of the city, which is run by a liberal administration, is proving an exception in the Italian context. The upcoming edition of MiArt (5 – 7 April) and its Art Week will run under the cautioning title of 'Hold Everything Dear', after a poem by Gareth Evans and the title of John Berger's eponymous 2008 collection of essays, which is subtitled 'Dispatches on Survival and Resistance'. To what extent art and culture, along with their potential to deconstruct mainstream narratives and deflate propaganda, should rely on private means and private collections remains an ongoing question. 
Main image: Paul Pfeiffer, Study for Incarnator, 2018. Courtesy: ICA Milano; photograph: Dario Lasagni