Print Run
Following the recent New York Art Book Fair at MoMA PS1, Dan Fox profiles three independent publishers
The eleventh annual New York Art Book Fair (NYABF), organized by Printed Matter at MoMA PS1, New York, ran last weekend. Aside from the overwhelming number of booksellers, non-profits, independent presses and artists who participate – 370 this year (this publication included) – it's the sheer number of visitors to the fair that always boggles my mind. This year, 39,000 people attended; some come to browse, others come to meet fellow bibliophiles, or watch one of the many talks. Almost everyone can be seen clutching print material, ranging from $2 hand-stapled 'zines to beautifully designed monographs to rare and collectible catalogues and ephemera. What, in an age of digital publishing, are they here for? As with vinyl records, the tactility of books exerts a strong appeal, as does visiting a fair where you can be sure you'll find something affordable or make a new discovery that you can take home.
I find it hard to focus at the NYABF; my eyes dart from one table to another, and soon everything begins to coalesce into one big mass of 'zines featuring 30 pages of repeated drawings of a randy goat, or lavish photobooks of nuclear test site imagery from 1970s Nevada, or eye-poppingly expensive copies of the first issue of Sniffin' Glue. I begin to obsess over what one friend describes as the 'shred rate' of art publications: the lifespan of these books before they disappear into library stacks, the hands of other book dealers, or a tote bag slung into the back of the wardrobe forever more.
For this special Culture Digest report from the NYABF, I decided to look at three independent US presses at three different stages in their evolution: the venerable RE/SEARCH, launched 36 years ago in San Francisco by V. Vale; the New York-based Primary Information, which this year celebrates it's 10th birthday; and the newly-minted Los Angeles press Hat & Beard.
RE/SEARCH
V. Vale is a legend in underground publishing. In 1977, whilst working at City Lights bookshop, the epicenter of San Francisco's Beat scene, he founded punk magazine Search and Destroy, funded with $100 from Lawrence Ferlinghetti and Allen Ginsberg. Over the course of two years, Search and Destroy – hand collaged, utilizing punchy and sometimes confrontational imagery – published interviews with musicians and artists including Iggy Pop, John Waters, Pere Ubu and Devo, along with local bands such as Avengers, The Dils, and, of course, Dead Kennedys. In 1979, after eleven issues, Vale closed Search and Destroy and in 1980 started RE/SEARCH, which broadened the scope of Search and Destroy to embrace a range of underground cultural subjects. Early issues looked at the work of writers and provocateurs including William S. Burroughs, Monte Cazazza, Brion Gysin, and Genesis P-Orridge. Over some two decades, Vale published extensive interviews with the British writer J.G. Ballard, and the 2005 RE/SEARCH collection J.G. Ballard: Conversations remains a valuable resource for Ballardians everywhere. The 1989 book Modern Primitives is an extraordinary study in body art and modification, published at a time when full-sleeve tattoos were not a common sight. RE/SEARCH is perhaps best known, however, for publishing The Industrial Culture Handbook in 1983, a hugely influential compendium which maps the ideas of artists and musicians including Cazazza, Cabaret Voltaire, Mark Pauline, Throbbing Gristle, Johanna Went and Z'EV. Vale, now 72-years-old and a national treasure of US subculture, is still going strong, keeping alive RE/SEARCH's project to 'unstintingly record and chart out "the things that are, AS they are" – without censorship or moralizing.'
Primary Information
Founded 10 years ago by curator Miriam Katzeff and artist and musician James Hoff, Primary Information has done invaluable work publishing facsimile editions of long-lost artist publications, historical material, and contemporary artist's monographs. One of their signature projects, for instance, was to publish in 2010 facsimile editions of the complete 13 issues of Willoughby Sharp and Liza Béar's influential 1970s magazine Avalanche, copies of which by the mid-2000s had become as rare as hen's teeth. Primary Information's Avalanche allowed artists, historians – and, frankly, those of us too young to have been there – to experience the magazine not behind glass in a vitrine, or with their covers included as thumbnails in a book on 1970s conceptual art, but as a tactile object. Their most recent facsimile edition appeared this year in the shape of Publication, an artist book produced by David Lamelas in 1970. Coming right up to the present, Primary Information have produced inventive artist books with the likes of Lutz Bacher, Darren Bader, Sarah Crowner, Elad Lassry, and Eline Mugaas & Elise Storsveen included. Their work embraces audio as well as print material, having recently released a recording of Dan Graham & The Static performing at Riverside Studios, London, originally put out on cassette by Audio Arts in 1979; Canciones de Cadaques, a double 7-inch single by artists Richard Hamilton and Dieter Roth; and a new album, Solo Voice I–X, by artist and musician C Spencer Yeh. Perhaps my favourite of all, however, is The George Kuchar Reader, edited by Andrew Lampert: a hugely entertaining and enlightening collection of writings by the extraordinary and much-missed filmmaker, including a selection of the hilarious and kind letters of recommendation he would write for his students leaving the San Francisco Art Institute.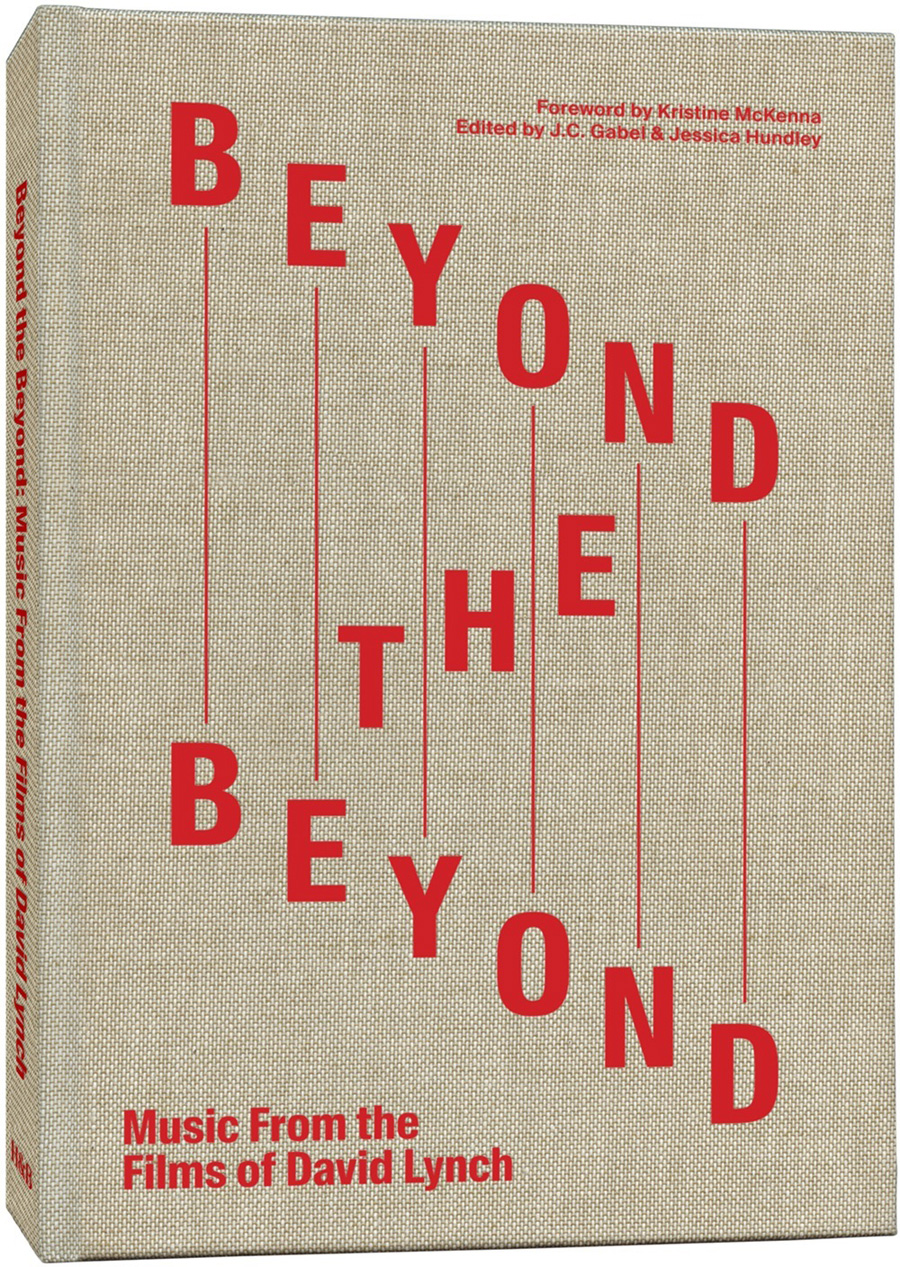 Hat & Beard Press
Started this year in Los Angeles by J.C. Gabel, Jessica Hundley, Brian Roettinger and Darren Romanelli, Hat & Beard have already generated an impressively beautiful list of books, with their interests ranging wide across music, art and cinema. Slash: A Punk Magazine From Los Angeles 1977–80 (one to sit on your bookshelves alongside the collected run of Search & Destroy published by RE/SEARCH) is a weighty tome that not only does beautiful justice to the LA punk publication, but includes a selection of fascinating reflections from Gary Panter, Vivien Goldman, Allan MacDonell, Kristine McKenna, and Philomena Winstanley, amongst others. Belladonna of Sadness is a sumptuous hardback, essentially a storyboard book of stills of the cult Japanese anime film of the same name, whilst Beyond the Beyond: The Music of David Lynch is essential reading for all Lynchophiles out there, the interview with composer Angelo Badalamenti worth the price of admission alone. With next year's slated publication of Thom Andersen's Los Angeles Plays Itself, the essay-book-of-the-essay-film, including updated material for 2016, Hat & Beard promise much to look forward to.