Real Life: 50 Years of Visions du Réel
The influential documentary film festival celebrated its half century with a strong line-up of old and new talent from 58 countries
The name of 'Prestige & Sensation', a hairdressing-salon on the shores of Lake Geneva in Nyon, Switzerland, encapsulates the aspirations of new films which unspool in this town each April at Visions du Réel. The festival has put this former Roman settlement, midway between Geneva and Lausanne, onto the continent's artistic map.
Born in 1969 as the Nyon International Documentary Film Festival, Visions celebrated its 50th renewal this spring. It was the 25th under its current, poetic moniker ('Visions of Reality'), adopted the same year – 1995 – that the Union of European Football Associations relocated here from Bern. And while scandal-plagued UEFA may 'enjoy' a wider international profile, Visions du Réel is recognised by cinephiles as one of the more worthwhile events in the cinema calendar.
This year, some 169 films from 58 countries were shown over nine days: 101 world or international premieres, 44 percent of which were directed by women. The main prize, the Sesterce d'or – named after a Roman coin prized by numismatists – went to German veteran documentary filmmaker Thomas Heise. At 63, he was the competition's oldest director and at 218 minutes his film Heimat ist ein Rauma aus Zeit (Heimat is a Space in Time, 2019) was easily the longest. A sober epic of the domestic and historical, it uses letters written across the 20th century by members of Heise's family to trace in a detailed but detached fashion his nation's experiences before, during and after the traumas of the Third Reich.
The honorary Sesterce – in full, the Sesterce d'or Prix Raiffeisen Maître du Réel – went to the festival's most high-profile guest: Werner Herzog, who is as busy and as celebrated as ever at 76. His three-day visit caused excitements and crowds seldom known in this low-key lakeside spot. It was accompanied by a retrospective of the documentaries he's made in tandem with feature films since the start of his career. 
Further chances to look back were provided by Cinquante (Fifty), a sampling of previous Visions offerings selected by its former artistic-directors to commemorate the 50th edition. One stunning highlight was The Present (1996), a 24-minute marvel of a diary-film made when its director, Zurich-born Robert Frank, was in his 70s. Based in the USA since the 1940s and best known for his photography, including his seminal 1958 photographic book The Americans, Frank – now 94 – is an irresistibly gruff off-camera presence throughout his fragmentary journal-movie. It packs more insight and casual genius into a brief running-time than most directors manage across lifetimes.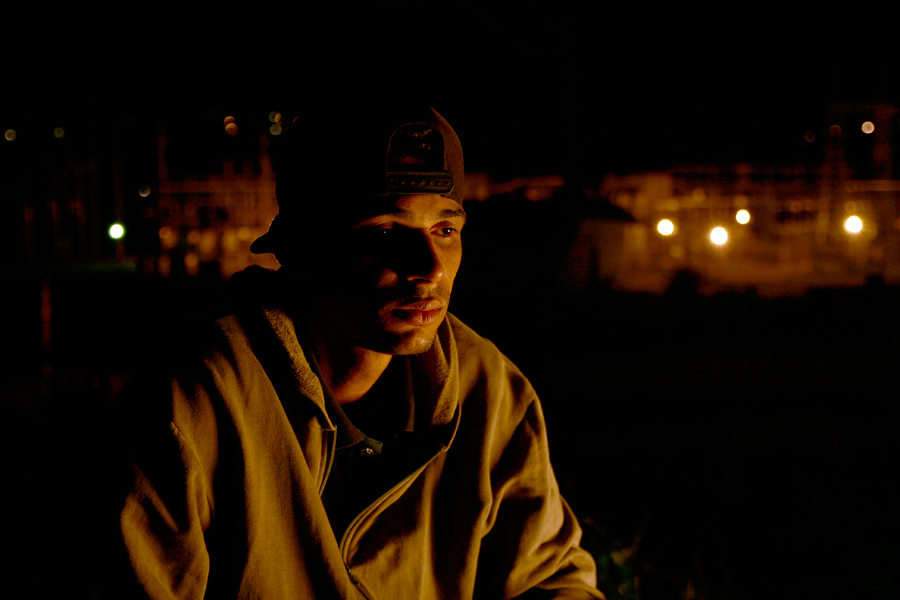 While the best film festivals have at least one eye on the past, they should also serve to anoint up-and-coming talents. This was the second Visions under the artistic direction of French-born Emilie Bujès, among whose inaugural-year innovations was a section for adventurous productions, Burning Lights. 
The second crop provided eclecticism, including a relatively mainstream (but rewarding) American documentary by Sasha Kulak and Ben Guez, Quicksilver Chronicles (2019), a sensitive immersion into the off-kilter world of two off-grid middle-aged siblings holed up in a long-abandoned California company town. Burning Lights also featured the world premiere of the latest opus by Affonso Uchôa, a Brazilian writer-director who has already made something of a splash with his magnificent feature Araby (2017), a heartfelt paean to itinerant labour co-created by João Dumans.
Dumans is credited as the editor and co-writer on Uchôa´s follow-up Seven Years In May (2019) which, like Araby, takes an intelligent and sympathetic look at the plight of this turbulent nation's exploited underclass. Sitting by a campfire, a young man relates his tale of economic hardship and police brutality, this hypnotic sequence bookended by disorienting fictionalized episodes which conjure the complex realities of Brazil around the time it elected far-right demagogue Jair Bolsonaro as president.
A likeably rough-edged boxing documentary from Chile which bowed alongside slicker and more elaborately conceptual rivals in Burning Lights, El Guru (2019) is Rory Barrientos Lamas's feature-length debut, made during his M.A. studies at Santiago University. An unvarnished black-and-white portrait of small-time cruiserweight Carlos 'Guru Guru' Ruiz, it intimately follows the slugger through a trio of pro victories. 
The 70-minute running-time splits its focus between the usual box-doc stuff of training/sparring/ring-action and a more original and unexpected fascination with the noisy fish-pellet factory where Ruiz earns his living. Brusque cuts and extreme close-ups result in an unexpectedly disorienting, occasionally surreal mood as Barrientos Lamas stakes out unmapped territory somewhere between Martin Scorsese's Raging Bull (1980), Bruce Weber's Broken Noses (1987) and David Lynch's Eraserhead (1977). The micro-budgeted, unassuming El Guru thus punches far above its notional weight, amply fulfilling the Visions remit by heralding a strong contender for future prestige.