'Artist-to-Artist' Celebrates Creative Community at Frieze London 2023
Eight internationally acclaimed artists, including Olafur Eliasson, Tracey Emin CBE RA and Wolfgang Tillmans, are proposing new voices for solo exhibitions at Frieze London
Marking its 20th anniversary, Frieze London has announced a new initiative, Artist-to-Artist, at this year's fair, which takes place concurrently with Frieze Masters from 11–15 October in The Regent's Park, London.
Artist-to-Artist invites world-renowned figures Alvaro Barrington, Olafur Eliasson, Tracey Emin, Anthea Hamilton, Simone Leigh, Wolfgang Tillmans, Rirkrit Tiravanija and Haegue Yang to nominate artists for solo exhibitions at Frieze London. These acclaimed artists, whose work has defined the contemporary art landscape over the past two decades, are well known for their support of others. Artist-to-Artist champions Frieze London's longstanding commitment to artist-led projects and highlights the role of these eight artists as advocates for new voices at the fair.
Artist-to-Artist will feature Deborah Anzinger proposed by Simone Leigh (Nicola Vassell); Mark Barker proposed by Wolfgang Tillmans (Shahin Zarinbal); Ayoung Kim proposed by Haegue Yang (Gallery Hyundai); Fabian Knecht proposed by Olafur Eliasson (alexander levy); Simonette Quamina proposed by Alvaro Barrington (Praxis); Vanessa Raw proposed by Tracey Emin (Carl Freedman Gallery); Wantanee Siripattananuntakul proposed by Rirkrit Tiravanija (Gallery Ver); and Carlos Villa proposed by Anthea Hamilton (Silverlens).
Artist-to-Artist spans painting, photography, sculpture, video, installation, works on paper and print, with themes of memory, labour, environment, diaspora and time emerging across the section. Highlights include Vanessa Raw's latest paintings, which meditate on the feminine body as landscape; Mark Barker's new sculptures and silver gelatin prints, investigating how corporeal processes manifest in architecture; Wantanee Siripattananuntakul's video and installation-centred collaboration with an African grey parrot named Beuys; and Deborah Anzinger's latest body of paintings made using pigments ground from local cookshop charcoal, exposing the different economies, both local and aesthetic, attached to this fuel.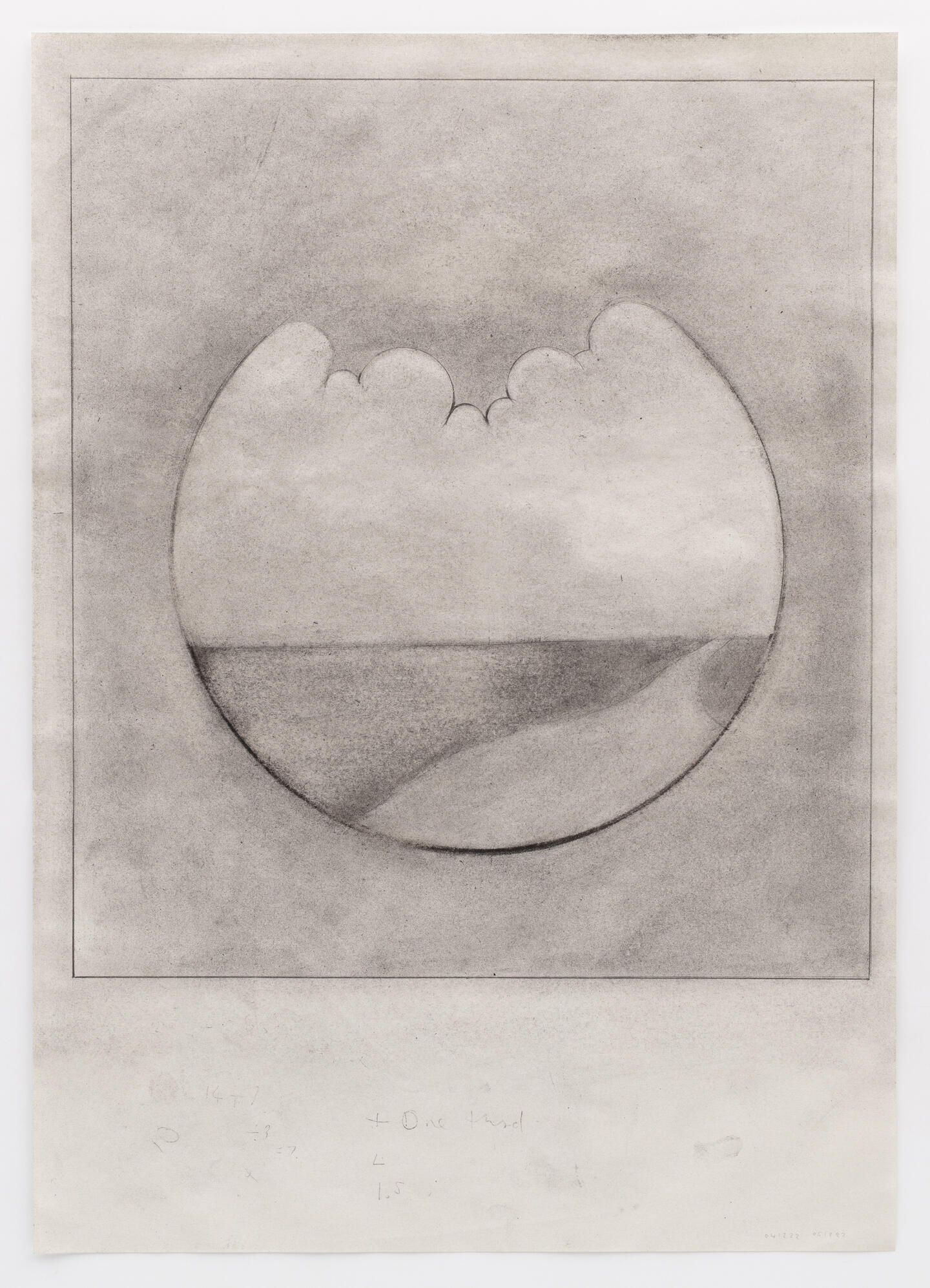 Participating artists and galleries
Deborah Anzinger presented by Nicola Vassell Gallery (New York)
Mark Barker presented by Shahin Zarinbal (Berlin)
Ayoung Kim presented by Gallery Hyundai (Seoul, New York)
Fabian Knecht presented by alexander levy (Berlin)
Simonette Quamina presented by Praxis (New York, Buenos Aires)
Vanessa Raw presented by Carl Freedman Gallery (Margate)
Wantanee Siripattananuntakul presented by Gallery Ver (Bangkok)
Carlos Villa presented by Silverlens (Manila, New York)
Further Information
To keep up to date on all the latest news from Frieze, sign up to the newsletter at frieze.com, and follow @friezeofficial on Instagram and Twitter, and Frieze Official on Facebook.
Main Image: Deborah Anzinger, Untitled Transmutation 02, 2022, ground local cookshop charcoal on paper, 64 × 64 cm. Courtesy Nicola Vassell Gallery and the artist