The Desert Sleeps
Two of the most interesting films from this year's Berlinale festival were created by alumni of Harvard's Sensory Ethnography Lab
The Sonoran Desert stretches across two states and two countries. Naturally, it doesn't care about constructed human concepts like territories or borders, let alone citizenship. A border wall between the USA and Mexico would have to cross the Sonoran, highlighting the arbitrary nature of modern statehood. The Sonoran is a space predating man and also one foreboding a planet without the human race. Yet, wouldn't a post-human desert still be haunted by all the people who tried to cross its plains but never made it? This would be a possible way to see El mar la mar (2017) by Joshua Bonnetta and J.P. Sniadecki, a documentary about the Sonoran desert that premiered in the Forum section of this year's Berlinale film festival (and was awarded the small but prestigious Caligari Filmpreis). At first glance, this is a documentary about a landscape not so much containing a border but bordering on abstraction. Shot on 16mm film, the look of it is fascinating in its painterly beauty, but after a while voices are added to the visual layer, and it is this combination off the two that allows the filmmakers to create a gap between two ways of looking at nature: contemplating its hostility to man and contemplating the place man has in it. A desert is a space that resists the process of civilization. What is left of those who tried to cross and did not make it, Bonnetta and Sniadecki collect with their camera: spectacles, a single shoe, remnants of people who perished on their way.
Sniadecki, who teamed up with Bonnetta for El mar la mar (2017), comes out of the Sensory Ethnography Lab of Harvard University, which over the last few years has become probably the most influential 'school' in contemporary world cinema. Since leaving Harvard, Sniadecki has redirected his attention towards other areas of academia, but the spirit of 'the Lab', which is founded on a combination of research and aesthetics (I am tempted to speak of formalism), is obvious in El mar la mar. The research (the social dimension) is all in the soundtrack, the voices telling stories, the traces of individuals who fell victim to the loss of orientation and resulting dehydration in this most hostile of environments. The aesthetics, on the other hand, seem inherent to this very particular type of nature: you cannot look at the desert without being overwhelmed, so the framing is an attempt to cope. El mar la mar ends with a magnificent shot of a thunderstorm on the horizon. The rain and the grain (of the image) merge into a meditation on the belatedness of relief: the water has come, but it is too much at the wrong time, and it comes in a violent fashion. It makes for a mighty visual, but it is the gap that it suggests between the two dimensions of desert (zone of death/zone of awe) that conveys what El mar la mar is ultimately about.
Interestingly, and tellingly, the other entry to Berlinale from Sensory Ethnography Lab alumni also resonates with this notion of strictly separate image and sound: somniloquies (2017), by Lucien Castaing-Taylor and Verena Paravel, is based on records. For most of his life, the American singer and musician Dion McGregor was a strong sleep-talker. His nightly performances were so intense that Michal Barr, fellow musician and roommate, started to tape them, ultimately compiling 1,964 aural fragments onto a single record (although there are a lot more). Castaing-Taylor and Paravel created somniloquies by adding the most obvious imagery to this audio: people sleeping. The combination is brilliant, and haunting. Firstly, McGregor's voice is an experience unto itself. It can give you the shivers hearing this man staging his unconscious inner life from a twofold distance – he was not aware of it, when he spoke, and now he has passed away. His voice is coming from the beyond (any Tale from the Crypt is even more of a trivial joke after you have heard McGregor argue with his demons). In contrast, the bodies of the people sleeping in somniloquies are never quite brought into focus. Rather, they linger in this liminal space between potentiality and materiality, latency and manifestation. The two filmmakers have created something like a soothing environment for McGregor's frantic, nocturnal voice. It is a bed to sleep in, if you will – a form of visual silence equivalent to redemption.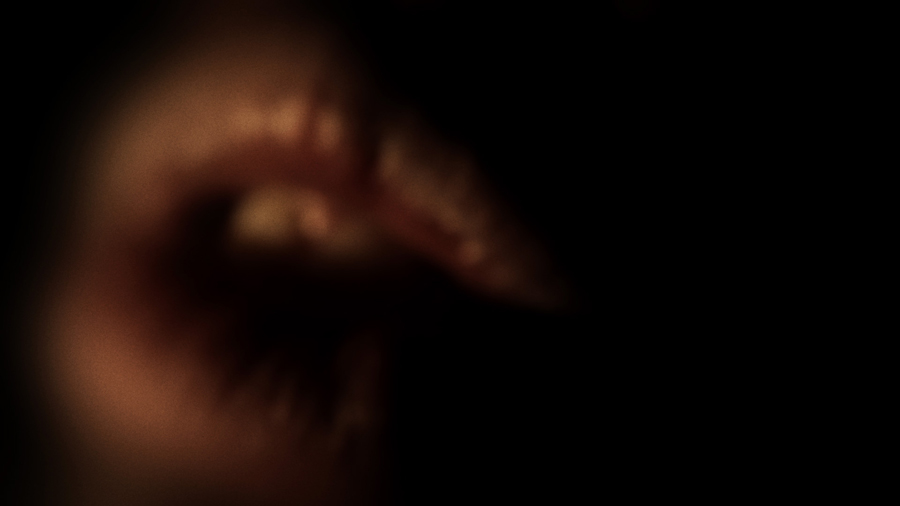 Four years ago, Castaing-Taylor and Paravel stunned festival audiences around the world with Leviathan (2012), a documentary about a fishing boat off of Nantucket, which featured a combination of audacious camera technology and advanced sound editing to create an overwhelmingly immersive experience of the sea as a zone not unlike Bonnetta and Sniadecki's Sonoran, which gives man the barest possibilities to survive in it.
Following the success of El mar la mar and somniloquies, we might conclude that Sensory Ethnography Lab is on the brink of dissolving as a 'school', with its first generation of students already establishing themselves as important practitioners. That said, there are still a number of formal elements and strategies that can be explored further and, even if  the hype around SEL does cool down, what will survive is a loose group of highly interesting, conceptually strong filmmakers.
Main image: Joshua Bonnetta and J.P. Sniadecki, El mar la mar, 2017, film still