Featured in
Revital Cohen and Tuur Van Balen Ask How Value is Created
From fish farms to factories, the artist duo's first survey exhibition at Z33, Hasselt, looks at the different streams of production in the 21st century 
If translated to emoji, 'Palms Palms Palms', the title of artist duo Revital Cohen and Tuur Van Balen's exhibition at Z33, could indicate a slow clap – a sardonic 'good for you' or a celebratory 'amen'. Here, it refers to a call for applause an MC made when the artists visited the Democratic Republic of Congo. Clasped in prayer, palms can wish and speculate on possible futures. Cohen and Van Balen insert themselves into international and industrial streams of production, engaging technology without regard to its commonly accepted determinisms. Curated by Christina Li, the artists' first survey exhibition spans over a decade of their practice and includes 45 works.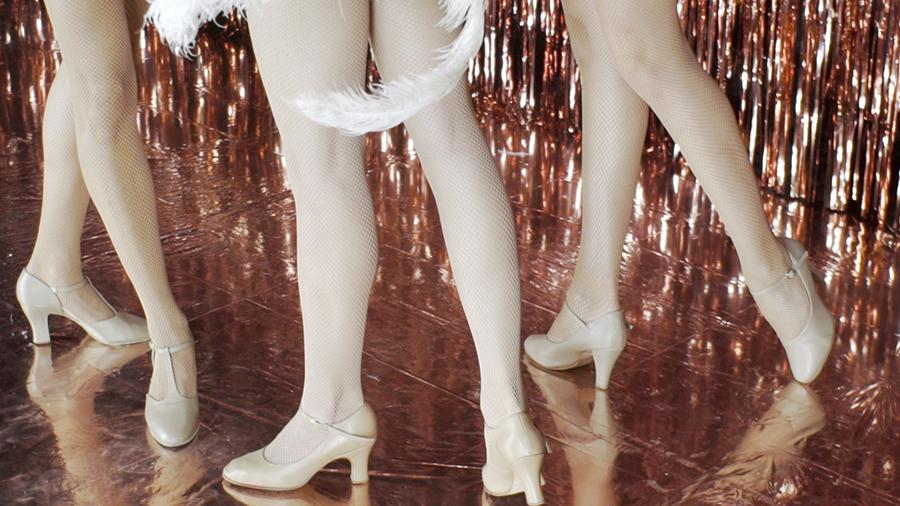 The show unfolds in a scenography punctuated by a series of designer products created by the artists through complex conversations and scientific processes. Overall, the exhibition experience is finessed, if at times ostentatious and full of intellectualized pathos. The subject matter is apparent only upon closer reading: there is an informative booklet but no wall texts. Instead, video clips are displayed on tablets affixed knee height to the walls as footnotes or stage directions. I am reminded of the absence of clocks in casinos, places designed for the pure pursuit of desire.
In the centre of the maze of rooms is an ongoing body of work that takes the logic of gambling as our contemporary condition. In The Odds (Part 1) (2019), glamorous showgirls from a Macau casino kicking their legs against a shimmering pink tinsel curtain are cut with ketamine-anaesthetized racehorses and Steve Ignorant of anarcho-punk band Crass performing in a bingo hall that used to be a cinema in the aesthetic of a church. There are no false idols here. Worlds unfold inside worlds, all stimulating something else and speculating on the architecture of hope. Across from the scintillating LED screen is The Opening (2019), a life-size replica of one of the artists' eyes made of hand-blown glass. The evil eye of the artist safeguards us in this game we call life, casting away bad luck.
Kingyo Kingdom (2013), the duo's film of the stages of Japanese goldfish breeding is screened next to Sterile (2014), a pearly white goldfish preserved in resin and engineered without reproductive organs. Produced in collaboration with Professor Etsuru Yamaha from Hokkaido University in Japan, the fish lived its days in the artists' studio and was eventually laid to rest in this transparent tomb. Another move toward literal transparency is shown in 'Heart Lines' (2016), a series of X-ray portraits showing the sculptural structures of a taxidermied ape and wild felines. Still on display in the Royal Museum for Central Africa in Tervuren, Belgium, Van Balen remembers this primate from his childhood, which was hunted in Congo and later posed by taxidermists who had never seen a Congolese gorilla alive.
The sheer drama of surplus value plays out in the status of Cohen and Van Balen's work. The artists are stakeholders in the processes – exemplified in the use of soil from Jerusalem (Cohen's birthplace) in The Circuit (2019) and an ivory tusk of a baby Congolese elephant (Van Balen's Belgian family heirloom) in Forevers (2017). In the end, it is a series of largely opaque one-to-one relationships that structures the artists' chain of production, leading to enigmatic collaborations with fish breeders, factory workers and ethnologists. In Trapped in the Dream of the Other (2017), Van Balen video calls Cohen to show her a bespoke firework display in the summer of 2016 at an open-air coltan mine near Numbi, Congo. The fireworks were imported from Liuyang, China. 'Palms Palms Palms' delineates the stakes for us too, as poor images enframed in another's dream of extraction.
Revital Cohen and Tuur Van Balen, 'Palms Palms Palms' runs at Z33, Hasselt, until 31 January 2021.
Main image: Revital Cohen and Tuur Van Balen, 75 Watt, 2013, video still. Courtesy: the artists