Watch Now: Tomás Díaz Cedeño
b.1983, Mexico City, Mexico; lives and works in Mexico City
 
Presenting with Peana gallery at Frieze London 2022 as part of Indra's Net, curated by Sandhini Poddar.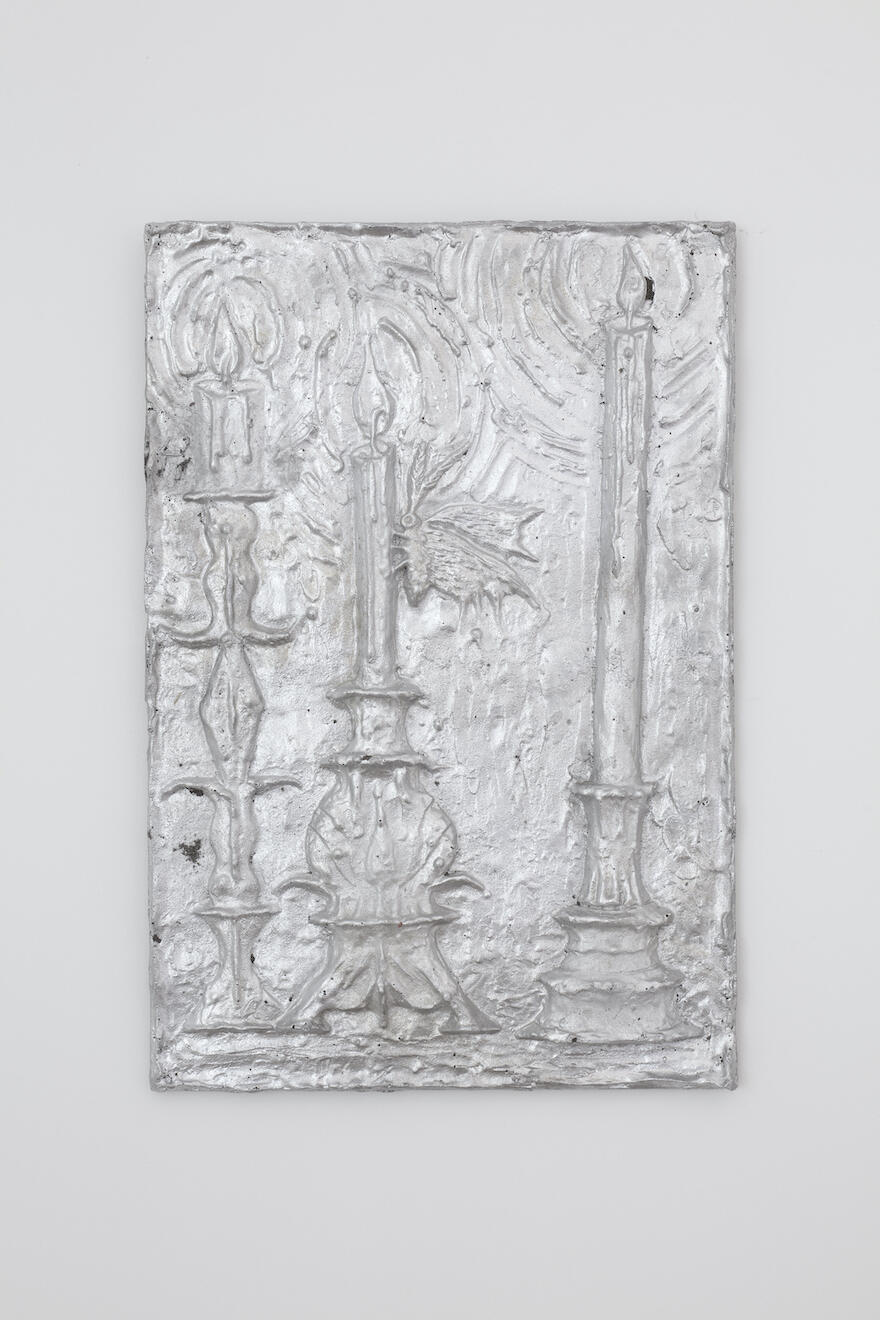 Mexico City-based artist, Tomás Díaz Cedeño's practice in sculpture and installation explores the dynamic cycles and interconnections between the body, objecthood, our built environment and nature at large. Cedeño's ontological probing of the artificial and the organic, through his interests in both the talismanic/ mystical as well as the scientific, allows for an equivocal and nuanced understanding of our contemporary relationships with these subjects. At Frieze London, the artist states, "Make-a-wish fountains are part of popular culture and tourism. A cultural vestige of symbolizing offering or payment to the gods for the enormous privilege of finding drinking water.
In the future, drinking water used for entertainment or decoration will probably be seen as a characteristic waste of the brutality, ostentation and savagery of a previous time." Butterflies, moth, and axolotls are characterised by transformation and metamorphosis; salvaged metal parts from wrecked cars and buildings in Mexico City transmogrify into cast reliefs, pointing to scarcity, labour and resourcefulness in contemporary urban landscapes.
About Indra's Net
Derived from ancient Buddhist and Hindu thought forms, Indra's Net refers to an ethics of being, where an individual atom holds within it the structure of reality. Imagine a vast bejewelled net: at every nexus there is
a reflective orb that mirrors and refracts every other orb in its entirety. Each part is held within the whole in a system of dependent origination. All sentient life is interconnected; shifts to one atom subtly alter the rest.
Curated by Sandhini Poddar, this group presentation brings together leading international artists whose practices are informed by this prescient metaphor. In various media, we learn of ancestry, history, language, consciousness and futurity as being bound to the earth, which serves as a perennial witness through the arc of time. 
In the video above, Tomás Díaz Cedeño shares his response to the question, 'What does interconnectedness mean to you?'