Can Chinese Blockbuster 'The Wandering Earth' Take Climate Fiction Mainstream?
The highest-grossing film of 2019 pits a Chinese-led international coalition against the forces of cosmic destruction
The highest-grossing film of the year so far (it has taken more than USD$600 million at the box office since its release on 5 February), The Wandering Earth is a post-apocalyptic sci-fi epic based on a novella published in 2000 by the celebrated Chinese sci-fi writer Liu Cixin. Produced by the state-owned China Film Group Corp. and directed by Frant Gwo, with Liu serving as executive producer, The Wandering Earth riffs on some of the author's signature themes – cosmic disorder and existential anxiety, wrought by celestial bodies thrown off-kilter.
The aging sun has become a red giant, threatening to engulf human civilization. The 'United Earth Government' has executed an escape strategy known as the 'Wandering Earth', a 2,500 year-long plan using giant rocket thrusters ('Earth Engines') to unmoor the Earth from its orbit, leaving the solar system to start afresh in Alpha Centauri, our nearest interstellar neighbour. The Earth itself has become a refugee and human civilization has been devastated by a new ice age; its dwindling population of 3.5 billion live in megacities deep underground. Wu Jing (who also starred in 2017's patriotic box-office behemoth Wolf Warrior 2) is Liu Peiqiang, an astronaut aboard the International Space Station anxious to reunite with his estranged son, Liu Qi (played by Qu Chuxiao), on Earth. Through a series of events triggered by gravitational spikes on Jupiter, the hot-headed Liu Qi finds himself, his trucker grandfather (Hong Kong film veteran Ng Man-Tat) and his kid sister Duoduo (played by Zhao Jinmai) on a mission to deliver a crucial 'lighter core' in time to stop the planet colliding with Jupiter.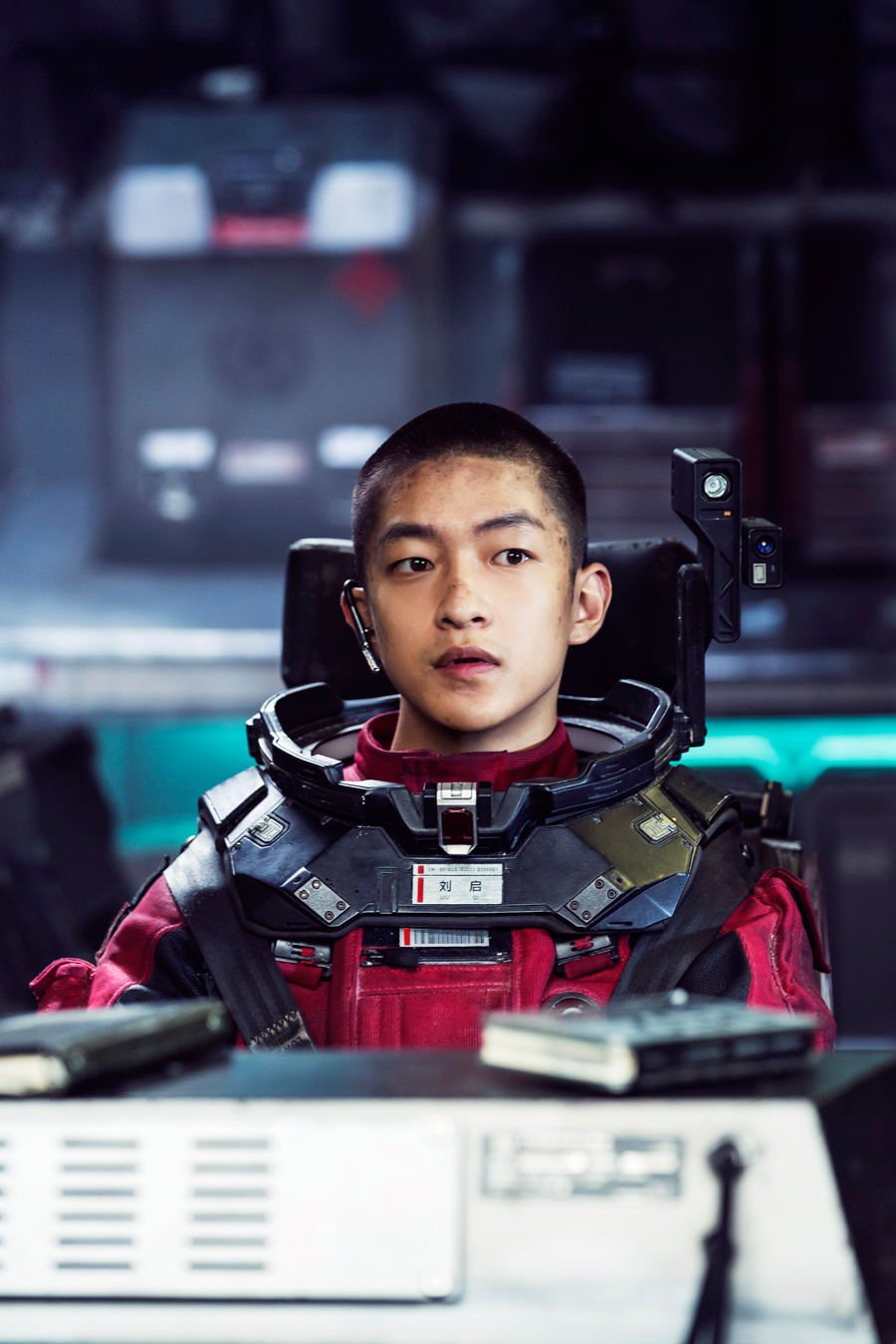 Liu Cixin's narratives are characterized by breathtaking shifts in scale, executed with scientific and conceptual precision. This film, on the other hand, requires more than a few leaps of faith, sparing no set pieces as it builds to its final climax, and losing most of its ensemble cast to drawn-out death sequences along the way. Nonetheless, it's a spectacular ride, fuelled by a steady injection of classic sci-fi tropes, abundant filial piety and patriotic Chinese-led internationalism. In one pivotal scene, the United Earth Government informs Liu Peiqiang that the ship's onboard computer, MOSS (a not-so-distant relative of HAL-9000), has calculated every possible trajectory and determined that the Earth is to be abandoned. Liu replies: 'Today is the first day of Chinese New Year, it is meant to be a day of reunion. I refuse to yield.' In one rousing display of international fraternity, our young heroes inspire 'Colonel Ryuichi', 'Private Ivan' and 'Soldier Brian' to stop deserting their posts and return to duty, in one final push for the planetary cause.
Perhaps 2019 will be the year that climate fiction, or 'cli-fi', enters the global mainstream. It's about time – and it would be fitting for China, a leader in clean-energy tech as well as deadly air pollution, to pave the way. While The Wandering Earth sometimes feels like a USD$50 million propaganda reel, it's a thoroughly enjoyable ride where the central struggle is not for arbitrary human victory, but the epochal motif of planetary survival. Meanwhile, The Wandering Earth has become China's second highest-grossing film of all time (only Wolf Warrior 2 has taken more at the box office). Netflix – despite the platform not being available in China – has acquired the streaming rights for an undisclosed amount; it plans to translate the movie into 28 different languages and release it in over 190 countries. As Mao Zedong once said: 'There is chaos under heaven, the situation is excellent.'
Main image: Frant Gwo, The Wandering Earth, 2019, film still. Courtesy: Netflix