The Radical Cosiness of South London Gallery's New Fire Station Annexe
Opening with a show about humour in art, there is a refreshing domesticity to SLG's expansion
Did you know the word 'buff' – as in enthusiast or expert – was first used to describe men and boys who loved fires, fire-fighting and firemen? The derivation came not from the firemen's delectably honed bodies, but from the buff-coloured uniforms sported by New York's fire department. This weekend South London Gallery's new Fire Station annexe opens to the public: art buffs, comedy buffs, fire stations buffs, and fire station art joke buffs alike.
The Victorian fire station was gifted to the gallery in a near derelict state. In 2014, when director Margot Heller first visited the structure hidden behind the graffiti-covered hoardings opposite her gallery it had already been placed on the English Heritage 'At Risk' Register. The Grade II-listed building had been left empty following the closure of Kennedy's Sausages, who had used the premises as a factory from 1934 to 2007. There was, says Heller 'water ingress, and, as we discovered, A LOT of rot.'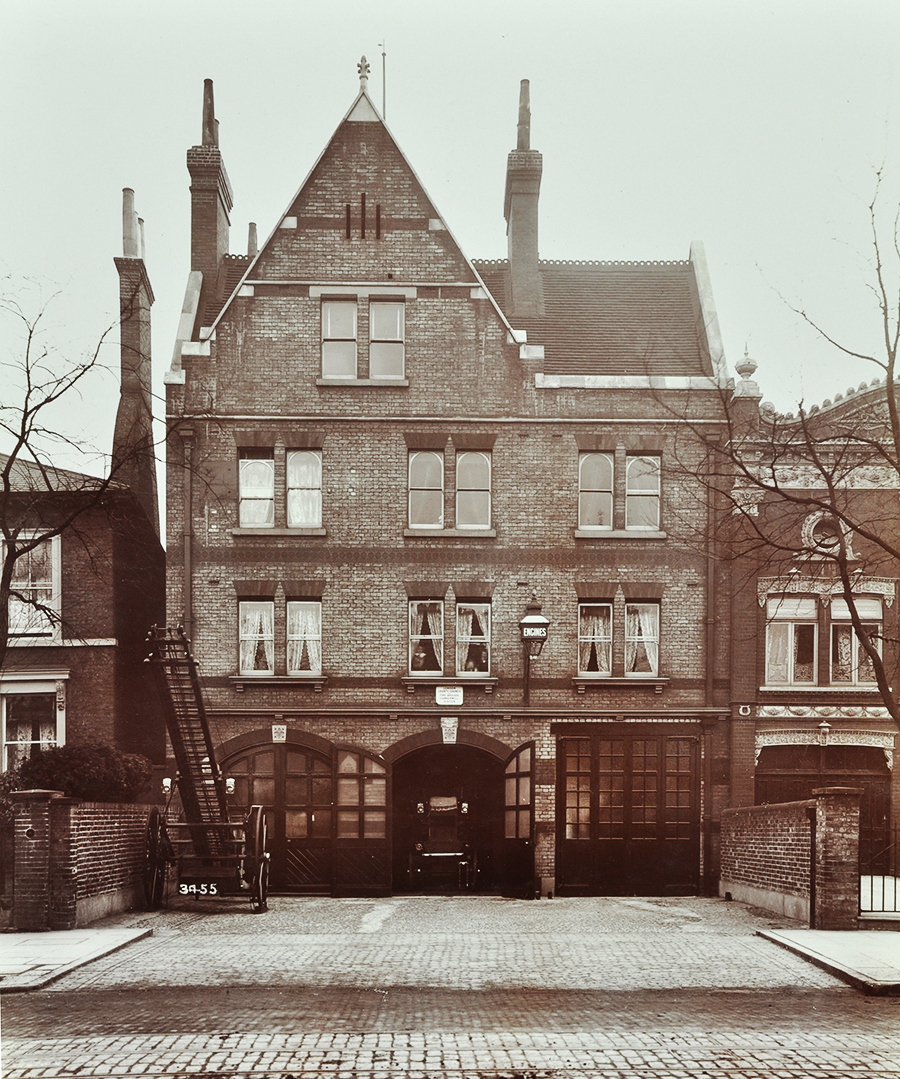 SLG commissioned a study to find out 'if London really needed another contemporary art space.' The study was positive, but also suggested that the cult of the fire buff was alive and well – people were really interested in fire stations – so their needs, too, are catered for. An open archive on the ground floor details the building's history, as well as that of SLG and its surrounding community.    
With spaces spread over four floors, the Fire Station is the latest instalment in SLG's relationship with Stephanie Macdonald of 6a architects. It follows a major expansion into a neighbouring building in 2010, through which 6a doubled the size of the gallery. A second project, with the artist Gabriel Orozco in 2016, provided the gallery with a sculptural garden space that also acted as a back door onto the neighbouring Sceaux Gardens Estate.
'Knock Knock', a baptismal exhibition spread across both sites, looks at humour in art. It is both a celebratory gesture ­– suggesting the funding and completion of this new arts space in South London as a beacon in dark times – and a proclamation of intent. This show of art with a comic edge is at once inviting, engaging, and sharp: plugged into international and local scenes alike.
Co-curated by Ryan Gander, one senses artists's close involvement throughout. Among the new works are a proud, nylon-nippled Sarah Lucas 'Bunny' in blue platform stilettos, titled Yves (2018) in 'honour' of Yves Klein's paint-daubed naked lady art. There's also a sheepskin-clad bicycle sculpture (hipster-meets-Welsh-stereotype aka Fucking Inbred Welsh Sheepshagger (2018)) leaning against the entrance wall by Bedwyr Williams, and wall paintings by Hardeep Pandhal that mine the complexities of contemporary British identity to awkward, often libidinal ends. The show seems likely to hit a sweet spot in the overlap between the gallery's two communities: artist and local audience.
Heller, who has helmed SLG since 2001, has steadily built annual visitor figures from 25,000 to 130,000, in part through intense focus on local community involvement. Planning the gallery's first expansion project, she and Stephanie Macdonald favoured an 'anti-institutional approach: we wanted to keep it warm and inviting in spite of growing.' With the aim of 'preserving a space for public benefit,' they retained the domestic proportions of the original buildings across much of the site.
A similar approach has been taken in the Fire Station. Built in 1867 (which, as buffs will know, puts it in the first wave of construction after the 1865 Metropolitan Fire Brigade Act), Peckham Road is London's oldest surviving purpose-built fire station. In place of sliding poles and flashing lights it has a rutted chevron-pattern brick floor in the entrance hall so that the fire horses didn't slip. Crew lived in the upstairs spaces with their families. Some of these areas have been opened out to create a top-lit atrium with a new staircase – on the walls around it, fireplaces and chimney gullies that once furnished rooms above have been left tantalisingly evident in the brickwork.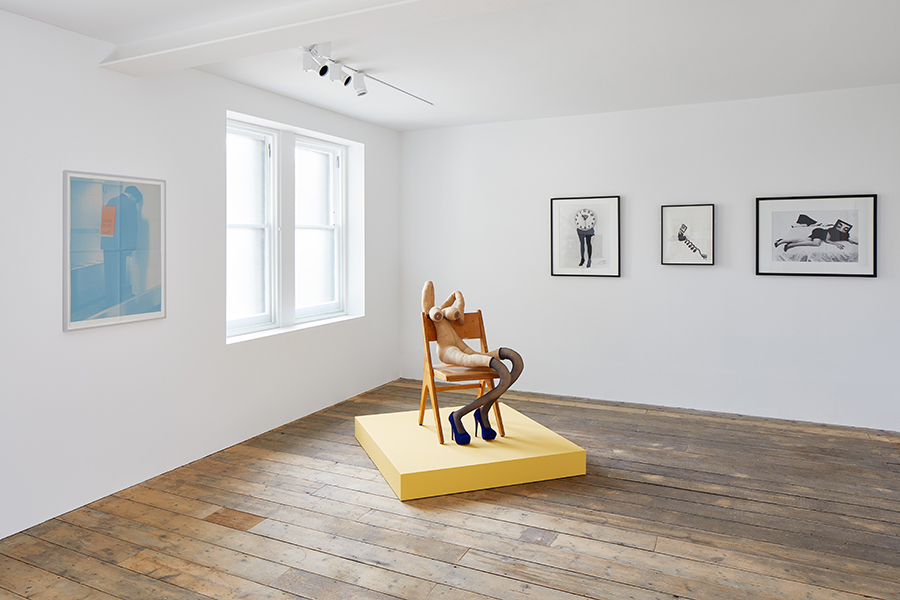 Restored versions of the original rooms are divided between small galleries and education and community spaces. There's a communal kitchen for artist-meal and community projects, and a studio for use by an artist-in-residence.
In an era when gallery expansions favour hangar-like spaces for works of vast (read: Biennale) size, there's something radical about the cosiness of the Fire Station spaces. Admittedly SLG have the luxury of a whopping great main space over the road, but still, this feels like a delightful commitment to works that are modest in scale if not ambition. Art that might not be prohibitively expensive for an artist to make, that might not require coach-loads of assistants, exotic fabricators and the lavish support of sponsors. Art of relatable human scale encountered in spaces of relatable domestic proportion. How refreshing. 
'KNOCK KNOCK: Humour in Contemporary Art' runs at South London Gallery from 22 September – 18 November.
Main image: 'Knock Knock', South London Gallery, 2018, installation view; pictured: Danielle Dean, She (2017) and KEEP OUT OF REACH OF CHILDREN (2018). Courtesy: South London Gallery; photograph: Andy Stagg