Featured in
Two New Novels Track UK Transgender Rights
Writers Juliet Jacques and Isabel Waidner recent books track the legal recognition of transgender people in the UK
In the wake of Lauren Berlant's death in June this year, many in the queer and trans communities shared quotations from the cultural theorist's work online. A recurrent quotation came from Berlant's early book Cruel Optimism (2011): 'Recognition is the misrecognition you can bear.' Into this often-painful hall of mirrors enter two new works of experimental fiction from small, independent publishers (Peninsula Press and Influx Press). Variations (2021), by Juliet Jacques, is a chronological collection of short stories tracing brilliantly delineated individual lives and crisply captured queer communities – from the trial of Oscar Wilde in 1895 to the UK Gender Recognition Act of 2004. Sterling Karat Gold (2021), by Isabel Waidner, is a delirious monologue that, starting with bullfighters in Camden, ultimately shatters the mainstream hallucination of a 'just' British culture, revealing it as riddled with racism, classism and homophobia. In both books, legal recognition is a site of misrecognition that sets up distorted reflections. Waidner's protagonist, the titular Sterling, faces not just a trial but The Trial (1925) – Franz Kafka's prescient critique – reconceived for a gaslighting Britain.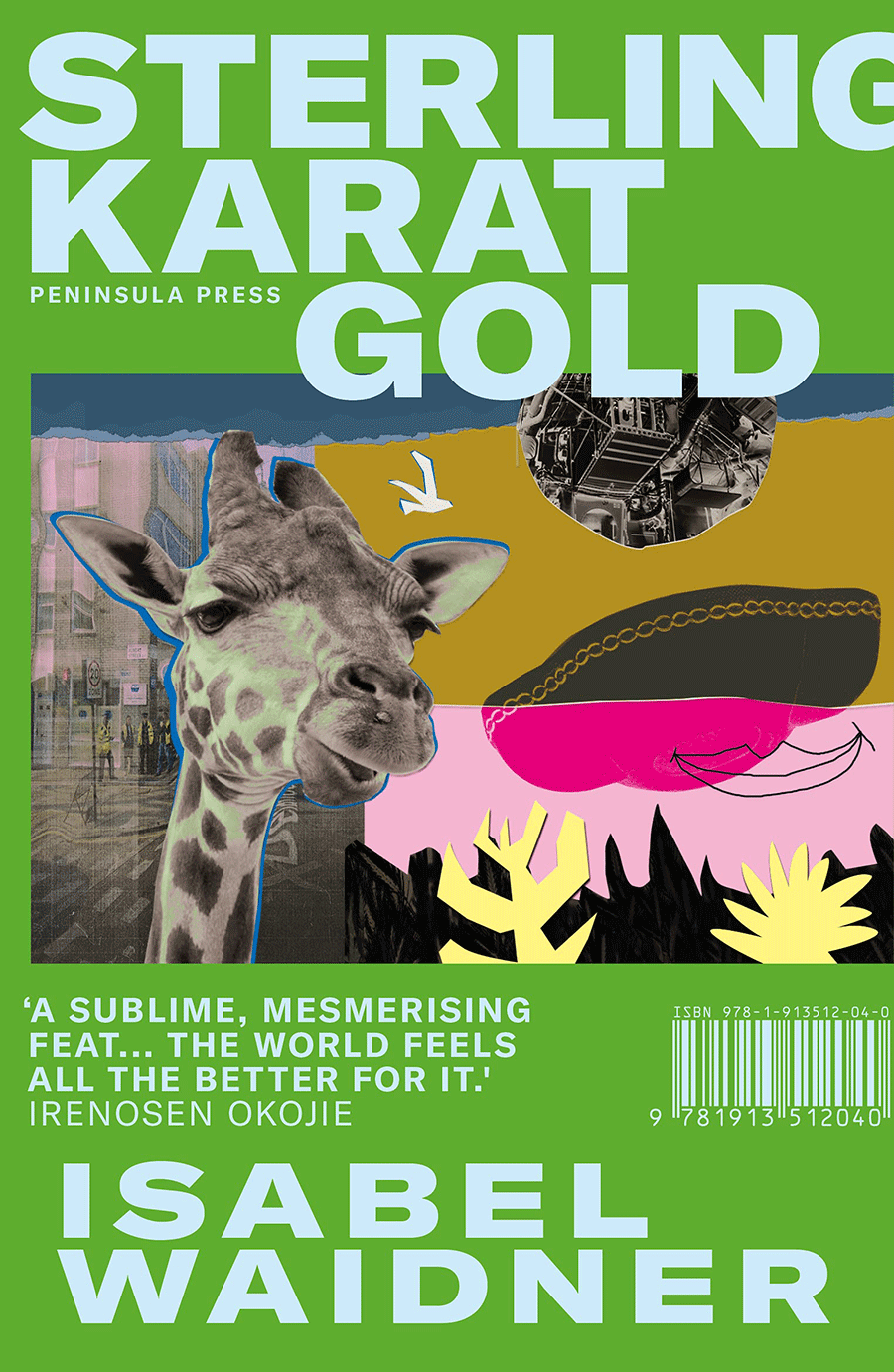 What Variations holds out, from its title onwards, is not an arc of progress but of pattern recognition. In place of coming out or gaining legal status, Jacques offers a potent reconceptualization of what it means to recognize and realize oneself, as it happens over and over within an historical continuum and within a community. Through both of these, her characters take a stand against the unbearable – and unavoidable – forms of misrecognition. 'Coming up with names was impossible,' writes the character Sandy Payne in her late-1970s transition diary in the story 'Standards of Care'. She's talking about the name of her friend Elena's band, but it's clear that names are a profound and political issue. 'They thought about Police State but didn't want to get confused with "that twat Sting".' Facing the hall of mirrors, Jacques's characters respond with an exquisite line in dry humour.
Tellingly, both books feature queer performance collectives. Sterling and their best friend, Chachki, run a project called Cataclysmic Foibles, which ultimately leads to Sterling's arrest, while the penultimate story in Variations, 'Crossing', takes its name from a fictional performance piece by Sabina Tharkur. One third of a trans/queer performance art and activist group, NuQueer Power, Sabina's passion and precision in delineating the ways racism and classism disintegrated the collective is a signal of Jacques's informed attention to nuance and complexity. As well as being at the vanguard of contemporary queer and trans writing, Jacques and Waidner have both been instrumental as hosts, organizers and critics in creating a radically inclusive arena that brings together, per Waidner's event at London's Institute of Contemporary Arts in 2019, 'class, queers and the avant-garde'.
Documenting performance, 'Crossing' is presented as an oral history. Variations also includes a story presented as a 'lost' screenplay ('The Twist'); in fact, each tale uses a different form of non-fiction – diaries, letters, blogs – to account for the delicious, lived messiness of performance. 'The Forgotten Stars of the White Swan', for instance, is a 'long read' from a gay magazine recounting the history of a (fictional) drag bar in Liverpool. These hybrid forms, in which speech and storytelling stand against legal language, disrupt authoritarian claims to control meaning. Both books are essential strikes when the current government, urged on by mainstream media, aims to weaponize misrecognition – take Culture Secretary Oliver Dowden's September 2020 letter to national arts bodies on what the government misrecognizes as 'contested heritage'.
'Lost my country to conservativism,' is Sterling's opening gambit at trial: their arrest for a speech act doesn't come as a surprise – but nor does the resistance that forms around them. Both books are a wake-up call to the fact that we've been here before. To counter this, Jacques and Waidner offer us mirrors that not only reflect a different, almost-possible present – whether in the form of spaceships (Sterling Karat Gold) or supportive trans-led NHS conferences ('Tipping Point', the closing story in Variations) – but also recognize a queer and trans continuum that encompasses a spectrum from Miguel de Cervantes's Don Quixote (1605) to the British soap opera EastEnders (1985–ongoing). These two vital (non)fictions show that the only misrecognition we can bear is, precisely, various.
This article first appeared in frieze issue 221 with the headline 'Delight in Disruption'.
Main image: A person holds a transgender pride flag as people gather on Christopher Street outside the Stonewall Inn for a rally to mark the 50th anniversary of the Stonewall Riots in New York, June 28, 2019. Courtesy: Angela Weiss/Getty Images