Featured in
Modern Multiples
The co-founder of print workshop Gemini G.E.L. talks about the evolution of the iconic institution
The story of Gemini Graphics Editions Limited is the story of modern American printmaking. It begins in 1966, with Sidney Felsen and Stanley Grinstein, two art lovers and unlikely pioneers in the burgeoning Los Angeles art scene. I spent six months as an intern at Gemini a few years ago — a print workshop, publishing house and gallery — where I worked beneath prints by John Baldessari, Allen Ruppersberg and Richard Serra. Sculptural editions by Isamu Noguchi sat alongside wilting potted cacti; long, nondescript storage hallways lined with filing drawers held signed works by the most iconic postwar artists. Grinstein passed away in 2014, at the age of 86, but Felsen remains a constant presence, arriving daily in a dapper suit and white Panama hat to oversee what is still a family business. On a recent trip to Los Angeles, I sat down with Felsen in his office, surrounded by the photographs he's taken over the years of artists at work in the studio, to fully understand what it's like to witness art history in the making.
Evan Moffitt  Shortly before you founded Gemini in 1966, you were a practicing accountant and your business partner, Stanley Grinstein, owned a forklift rental company. Why did you decide to open a fine art workshop and publishing house?
Sidney Felsen  I majored in accounting and eventually started a small firm of my own but, around this time, I also began to develop an interest in art. I took painting lessons from the artists George Chan and Arnold Mesches; later, I attended classes at Chouinard Art Institute, which went on to become CalArts, as well as at Otis College of Art and Design and Barnsdall Park. I started going to galleries and doing income-tax returns for the artists John Altoon and Ken Price. Stanley and I had been fraternity brothers in college and he and his wife, Elise, were major collectors: you would go into their living room and find a huge Ellsworth Kelly or a Robert Rauschenberg or a Frank Stella. At Frank's recent Whitney Museum retrospective, the Grinsteins' piece had a whole wall of its own.
I had a client at the time who was an art dealer. He was importing prints from Europe — Marc Chagall, Joan Miró, Pablo Picasso — and I would inquire at the gallery where these prints came from. Sometime in 1965, I said to Stanley it would be fun to have an artists' workshop like they have Europe. Stanley said he didn't know anything about it, but agreed. In order to have a print shop you need a printer, so we brought in Ken Tyler, a master printer from the Tamarind workshop on Tamarind Avenue in Hollywood, which was funded by a ten-year grant from the Ford Foundation with the aim of teaching the European art of lithography to American artists. Ken had become the Technical Director of Tamarind before starting his own shop, which was called Gemini Limited. It functioned for about a year as a for-hire shop. If you were an artist, you could deliver the material and have it printed for a fee.
This was 1965, and there was no art market to speak of. The prices of that era's great Abstract Expressionist paintings sound like a joke if you hear them now. Ken was a high-quality printer but he was struggling, and he had been talking to UCLA about acquiring the workshop as a teaching institute. This had stalled and word got out that he was looking for a way to keep his shop going. So, when the Grinsteins threw their big annual Christmas Eve party in 1965, we invited Ken. Stanley and I sat with him and said we were interested in starting a workshop, except that it would be a publishing house: we would invite artists to participate, and in a sense own, the art we offered for sale and pay them a royalty. He accepted fairly quickly.
EM  Did you set certain parameters, such as only working with one artist at a time or publishing certain sets of editions or employing specific printmaking methods?
SF  We didn't do any of that. When I originally proposed a workshop, I was thinking of local artists but, by the time we got into it, we realized that Ken was a quality printer and it seemed more interesting to invite quality artists. So, we started chasing down the Abstract Expressionists: Hans Hoffman, Willem de Kooning, Mark Rothko. But, although they acted interested, nobody really took us up on our invitation. Ken had worked at Tamarind with Joseph Albers so, at one point, he contacted him and received an enthusiastic response. We worked for about five months on a big edition called White Line Squares (1966). Albers was 78 then and we thought he was very old! Around the same time, Los Angeles County Museum of Art [LACMA] had a Man Ray retrospective. Man Ray ended up staying at the Grinsteins' house because Stanley was president of the museum's Contemporary Arts Council. We took him to the shop and he asked to do an edition with us: in the end, he did three. Then, we talked to Bob [Rauschenberg], who arrived at the workshop in February 1967. I picked him up at the airport and asked him what he wanted to do. He told me he was thinking about doing a 'self-portrait of inner man'. I had no idea what that meant! Then, he asked if I had any friends who were radiologists. One of my closest friends in high school had become a radiologist, so I took him over there. Bob wanted a six-foot X-ray of his body but, at that point, no one except for Eastman Kodak in New York had a plate that big, so we told Bob we would fly him over there. In the end, he settled for six, one-foot plates. The resulting print, Booster (1967), became iconic. We believed at the time that it was the largest lithograph ever made.
In those days, Frank [Stella], who was married to the art writer Barbara Rose, was living in Irvine, where Barbara had accepted a teaching position. Frank had been offered one too, but teachers were required to sign a loyalty oath to the US government in order to work for the University of California and he refused. This was in 1967. Frank regularly visited Bob in the studio while he was working on Booster. In those days, commercial photography, which had long been printed using limestone, began to transition to metal plates, so we would buy these stones at a premium, and we had about 25. One day, Bob handed Frank a stone and said: 'Why don't you go back there and draw, or whatever?' Frank was in his late 20s and Bob was about 40. Frank started drawing what would become a series of lithographs based on his iconic black paintings. That was our third project and, by that time, I had also started talking to Claes Oldenberg; he was on the phone one day and Bob took the phone from me and told him he had to come and work at Gemini.
'The whole spirit is invitational. We decide whom to invite but, beyond that, they are free to experiment.'Sidney Felsen
We started to get brave: I wrote a letter to Jasper Johns and he came out to produce a series. Add Roy Lichtenstein, Ken Price and Ed Ruscha and you have our first three years. The next big artist to collaborate with us was Ellsworth Kelly, who started working with us in 1971 or '72. At that time, we felt that the three most interesting young artists were Bruce Nauman, Richard Serra and Keith Sonnier, so we invited them and they all produced editions with us. Both Bruce and Richard have worked with us continuously ever since. 
Gemini had just been a fun side business for us but, suddenly, it became really successful. Stanley and I didn't take any profits initially — we just bought equipment and moved locations. We first opened about three blocks from our current studio, in a building that's now a raspberry-coloured Paul Smith store. After two years, we needed more space so we bought our current building, which was the Melrose Plumbing Supply Company. When we had to expand again ten years later, Frank Gehry designed a building for us: it was one of his first commercial projects. I came to work here full time in 1968 and have been here ever since.
EM  You only completed a few editions before Booster and, not long after that, you helped Claes Oldenburg produce his iconic kinetic sculpture, Giant Ice Bag (1971). Even though it's not an edition, it clearly demonstrates that you were thinking outside of the box in terms of what an edition could be, or how a print could be a sculpture. How did your experience of working at Gemini change your understanding of the possibilities of printmaking or editions?
SF  It changed because of the opportunities presented to us. In Claes's case, LACMA had been developing a major art and technology exhibition, which aimed to marry an artist with an industry to work on something together. Claes was assigned to the Disney Studios. When he presented the idea of a giant ice pack, the Disney people refused because they thought it was intended as a metaphor for the notion that the US had a huge headache. We liked Claes, so we agreed to finance the project and connect him with the guys who could produce it. Sid and Marty Krofft were brothers who designed for TV and film productions and they helped him make a salmon-coloured ice bag that would rise to five and a half metres when you pushed a button. It was really kind of erotic.
LACMA built a pedestal for it and put it out in front of the museum. After that, we helped him build a three-and-a-half-metre grey ice bag for the Whitney Museum. Later on, Claes designed a yellow ice bag as an edition of 25, although, again, we didn't manufacture that ourselves. Southern California has a tremendous number of speciality fabrication workshops that make things for the film or aerospace industries, so we made it our job to find out who could do what. Claes's first sculpture with us was also our first multiple: it was a line drawing of a Chrysler Airflow, overlaid with a kind of flexible, translucent plastic mould of the car. We settled on a material in the rubber family. The work was about two metres wide and a metre high, and every mould-maker we went to said they couldn't do it. Eventually, we found someone who worked for Disney. That was the beginning of our sculpture editions. Later, Roy [Lichtenstein] made Modern Head (1989) and Ellsworth started producing his 'shaped pieces'. We hired the sculptor Jeff Saunders to run our sculpture department and we encouraged artists who were making works on paper to create sculptures with us.
EM  And, ultimately, you have produced some unique works that weren't really multiples at all.
SF  The whole spirit is invitational. We decide whom to invite but, beyond that, they are free to experiment. We have always tried to figure out how to fulfil an artist's wishes.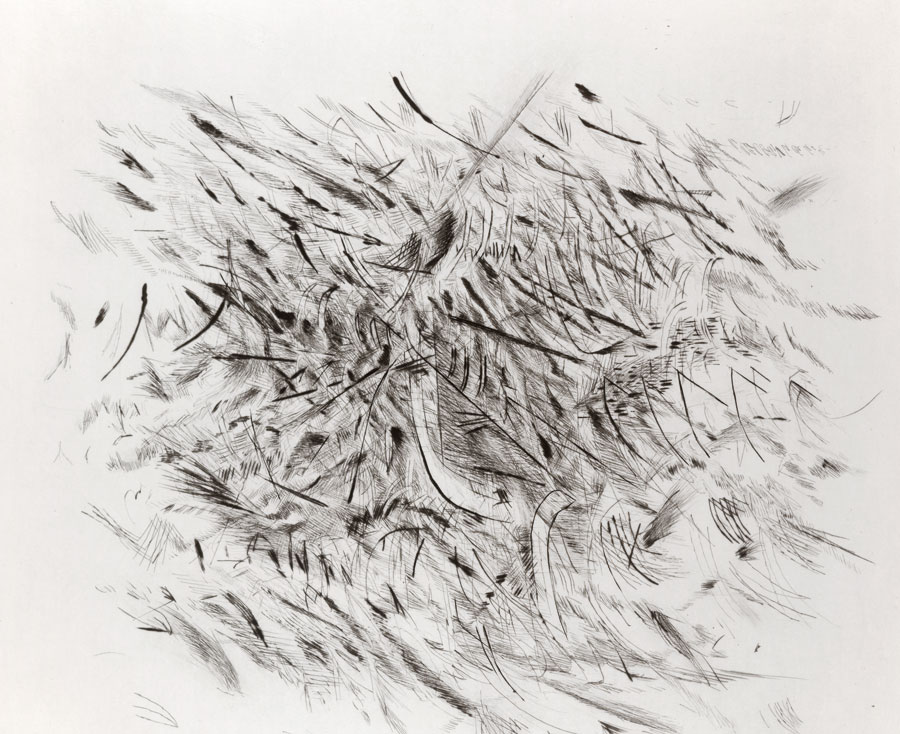 EM  Do you feel that Los Angeles itself has been important to the editions you produced? Was it a draw for artists working in New York or Europe to come to the city?
SF  We were certainly influential because of the international artists we invited, though most were from the US. David Hockney was living in Los Angeles at the time and he worked with us extensively. Plenty of artists come to Southern California because of the sunshine, Hockney especially. For years, if you looked at the calendar, Gemini was always busiest in January, February and March.
EM  Of all the artists you have hosted, which one worked the hardest?
SF  It's hard to say, really. Roy [Lichtenstein] would carve two-metre woodblocks: we purchased a whole bunch of sophisticated electrical tools for him but he wanted to do it all by hand.
EM  When did you start to photograph artists at work? Did you think of that purely in a documentary sense or as a practice of its own?
SF  I was interested in photography as a kid and I had a darkroom in my house, but I was never very serious about it. I spent three years in service during World War II and 'liberated' a really good camera there. When Gemini started, Ken ran the print shop and I did administration. After Ken left, I started taking pictures. It began casually, mostly photographing the printers who were my pals. Looking back, however, they really do seem like documents of a golden age, depicting all of these amazing artists at work. I have about 60,000‒70,000 photographs, in colour and black and white, of artists working. It was always film until the last five or six years. I can't deny it: digital is too easy. In photographing artists at work, I had the advantage of friendship: we would have lunch and I would ask if they would mind me taking some pictures. Bob used to encourage me to take more: I probably have 3,000‒5,000 pictures of him. Ellsworth was a very close friend but he didn't want to be photographed when he was working because it disturbed his concentration.
'It really was a miracle of timing on our part. Somewhere around 1966, the scene developed and, all of a sudden, people started to buy Rauschenbergs and Lichtensteins.'Sidney Felsen
EM  What was the most challenging edition you ever produced?
SF  I'm not sure there is one but, during the making of Bob's Glaze (Hoarfrost) (1975), the print studio was in bedlam. Also, I remember Frank did a work called Double Grey Scramble (1973), which was printed in 150 layers. It had 48 colours and each colour had three different plates. There were six or eight coatings on top of it as well, so it took a hell of a long time. Julie Mehretu spent a year on Auguries (2010), which was completed in 12 sections and drawn off 65 plates. A year after we sold Claes's Profile Airflow (1969), somebody called and said that their print was turning brown, and then someone else called and said theirs was turning green. So, we recalled them and some chemists gave us a diagnosis: the prints were missing aliphatic diisocyanates. All 75 were recompounded and they've kept their colour, 45 years on.
EM  Is there anyone that you wish you had worked with but haven't?
SF  Two people stand out: Cy Twombly and Wayne Thiebaud. I romanced them, sent them letters and phoned them, but neither ever came. They were both very friendly. Wayne is 94 years old now and I went to an event at the Laguna Beach Art Museum where they were honouring him. I introduced myself, and he thanked me for all the effort. He actually did one print with us way back in the beginning. I knew Cy pretty well, since Bob, Jasper [Johns] and Cy were all really good friends, but he didn't like to work with people and I think coming into a print studio would have been difficult for him. One of the artists we really wanted to work with was Martin Kippenberger, but we never contacted him. Then, one morning over breakfast, we read in the newspaper that he had died. He was only 42 years old: what a shock.
EM  Gemini had a 'retrospective' at New York's Museum of Modern Art just five years after you launched. You've worked with so many stars of the art world, but was there anybody that you picked up who seemed, at the time, like a risky venture?
SF  In terms of Los Angeles artists, Vija Celmins, David [Hockney], Ed Kienholz, Bruce [Nauman] and Ken [Price] all lived here and were part of the local scene. I don't think Ken was very well known outside of Los Angeles; Bruce was known somewhat in Europe. There were three major contemporary art galleries here in those days: Ferus Gallery, Irving Blum and Nicholas Wilder. David and Bruce were Wilder's artists and went around with the Ferus group. It really was a miracle of timing on our part. Somewhere around 1966, the scene developed and, all of a sudden, people started to buy Rauschenbergs and Lichtensteins. They were known, but it was nothing compared to what it is now.
EM  Now you're working with Analia Saban, perhaps the youngest artist on your roster.
SF  First of all, I think of her as a disciple of John Baldessari. John has been interested in her work since her school days. We really kept track of her practice and, last year, we decided it was time to invite her.
EM  So you're still on the hunt, scouting new talent?
SF  We've worked with 75 artists in 50 years and about 30 of them have died in recent years: Bob eight years ago; Roy 15 years ago. Six or seven years ago, we invited a new cluster of artists, including Julie [Mehretu], Allen [Ruppersberg], Joel Shapiro, Richard Tuttle and Terry Winters. One of the ways we choose our artists is by talking to the people we already work with and asking them who they feel we should be approaching. I picked up Elizabeth Murray at the airport, maybe ten years ago, and she recommended Julie, who I had never heard of. Then, I saw an ad in the Los Angeles Times for an opening that night of Julie's show at Redcat. I took Elizabeth and Julie was thrilled to meet her. It was a significant show and we were really impressed. She has done two major projects with us since then and is scheduled to return in October to start another.
I met Tacita Dean through Julie, since Tacita shares a studio with Thomas Demand in Berlin, where Julie worked on her Goldman Sachs mural commission. Tacita has just finished a project with us: 15 prints of clouds, some of which appeared in her recent show at Marian Goodman. Our three new artists are all female; it's such a contrast to the early days when everyone was male.
Main image: Sidney B. Felsen, Bruce Nauman examining his lithograph No in the Gemini curating room, 1981